---
Basic Voice-Over Acting Techniques:
Four Ways To Pep Up Your Reads ...
By Sherri Berger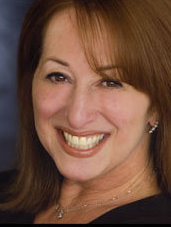 There are many voice-over techniques to help you create a more interesting read.
Over time, you will probably also invent your own.
Yet for now, the following four basic voice-over techniques will help your reads sound more professional.
1. THE MOMENT BEFORE ...
A basic acting technique for film and theatre, "the moment before" is the back story or events prior to the opening scene of a play or film.
In voice-overs, it could be a comment or question that is asked prior to the opening line of a script.
Using this technique creates a more interesting read for the opening line.
2. BILLBOARDING
Billboarding is a technique that sets a word or product name apart, with a pause, before and/or after the body copy surrounding it.
A common mistake beginners make vocally is to punch the product name or descriptive words.
Instead, set up the name by vocally massaging or emphasizing the word or words.
CHANGE INFLECTION, NOT VOLUME
Beginners will also often make the mistake of increasing volume to emphasize a word. But this is jarring and interrupts the flow of the spot.
Instead, massage the words by slightly changing inflection, and in some cases, decreasing volume.
Decreasing volume is another form of billboarding and a great technique to call attention to what you're saying. Plus, it's a nice way to add vocal variety to a piece.
3. STAIR STEPPING
When a piece of copy has a laundry list (industry term for a list of three or more items), the stair stepping technique is a useful way to set each item apart from others, and to give almost a different note to each word.
Literally, your voice will step up or down to create an individual sound for each item.
When time is limited - it usually is - and there is little time in a commercial for breathing or pausing, stair stepping is used in its place.
4. FIND THE CHARACTER
We can often discover a more interesting read by reading the copy as a character.
When we develop a character voice, we tend to bring a variety of different nuances, interpretations and energy to a script that we might not have discovered otherwise.
For instance, try reading the script with a British accent or whatever type would be suitable for the script.
Then drop the character voice or accent and read the copy in your normal voice, while keeping the interesting nuances and interpretations that you developed using your character voice.
You may find you've discovered a more interesting personality for the copy than you had previously.
This is really helpful at times when you're stumped and can't find a way to make a script come alive.
ABOUT SHERRI ...

Sherri Berger is a top voice talent and coach, and founder of Voice Over U, offering voice-over workshops in Chicago. With an extensive background in radio, advertising and film, her voice has been heard in many high-profile commercials, including McDonald's, Sears, Chrysler, Sprint and many Chicago-region spots. She also voices cable TV promos and audiobooks. She has served on the SAG Council and the boards of AFTRA, The Women's Ad Club, Women in Film, was chairman of the AFTRA/SAG Conservatory for many years, and is listed in Who's Who in American Women.

Your Daily Resource For Voice-Over Success