Terms of Use
VOICE-OVER XTRA! LLC ("VOXtra") maintains this web site as a service to its customers. By accessing and/or using the web site owned, operated and/or maintained by VOXtra (the "VOXtra web site"), you are expressly agreeing to comply with and be bound by the following Terms of Use and the VOXtra Privacy Statement, as well as all applicable laws and regulations. If you do not agree with these Terms of Use, you are not authorized to use the VOXtra web site and must not access or use it. VOXtra may revise and update these Terms of Use at any time. Your continued usage of the VOXtra web site indicates your agreement with any such changes.
1. Copyright.
Ownership .
All content included on the VOXtra web site, such as text, graphics, logos, button icons, images, audio clips and software, is the property of VOXtra or its content suppliers and is protected by U.S. and international copyright laws.

Content suppliers have granted permission to VOXtra to include such content on the VOXtra web site for your personal use only. You are hereby placed on notice that even where a copyright notice does not appear with regard to specific content provided by suppliers, such content remains the intellectual property of the copyright holder and distribution by you in any form is prohibited without written permission from the copyright holder of the content.

The compilation (meaning the collection, arrangement and assembly) of all content on the VOXtra web site is the exclusive property of VOXtra and protected by U.S. and international copyright laws. All software used on the VOXtra web site is the property of VOXtra or its software suppliers and protected by U.S. and international copyright laws.
Permitted Use . The content and software on the VOXtra web site may be used as an information, entertainment, registration and shopping resource. In addition, VOXtra hereby authorizes you (1) to view, copy, download, and print for personal use only any VOXtra-owned content on the VOXtra web site, and (2) to distribute on a non-commercial, one-time basis only, any page from the VOXtra web site. Such personal use is subject to the following conditions: Without the prior written permission of VOXtra (i) content may be used only for non-commercial, informational purposes and may not be posted or distributed, (ii) the content may not be modified, and (iii) copyright, trademark and other proprietary notices may not be removed. Except as expressly stated in these Terms of Use or as otherwise specifically authorized by VOXtra, you may not duplicate, download, publish, modify or otherwise distribute (including through the use of frames or deep links) the material on the VOXtra web site. Furthermore, you may not copy, reproduce or distribute the design or layout of the VOXtra web site, the VOXtra logo or other design elements or software. Any use of the VOXtra web site content not described herein is strictly prohibited.
Copyright Complaints . VOXtra respects the intellectual property of others, and we ask our content partners and visitors to the VOXtra web site to do the same. If you believe that your copyrighted work has been copied and is accessible on the VOXtra web site in a way that constitutes copyright infringement, you may notify VOXtra by providing VOXtra the following information:
An electronic or physical signature of the owner of the copyright or the person authorized to act on the owner's behalf.

A description of the copyrighted work that you claim has been infringed and a description of the infringing activity.

Identification of the location where the original or an authorized copy of the work exists, for example the URL (i.e., web page address) where it is posted or the name of the magazine in which it has been published.

Identification of the URL or other specific location of the VOXtra web site where the material that you claim is infringing is located, including enough information to allow us to locate the material.

Your name, address, telephone number and email address.

A statement by you that you have a good-faith belief that the disputed use is not authorized by the copyright owner, its agent or the law.

A statement by you, made under the penalty of perjury, that the above information in your notice is correct and that you are the copyright owner or authorized to act on the copyright owner's behalf.
2. Permitted Use of VOXTRA Trademarks
VOXtra trademarks identify VOXtra products and services and let the public know the source of those products and services. You may make fair use of our trademarks in advertising and promotional materials, and in referring to our products and services (for example, in a magazine article) without our permission, provided you follow standard trademark usage practices and provide proper attribution. Other uses require written permission from VOXtra. Please make such requests by email to info@voiceoverxtra.com. VOXtra will evaluate your request as soon as possible.
Voice-Over Xtra!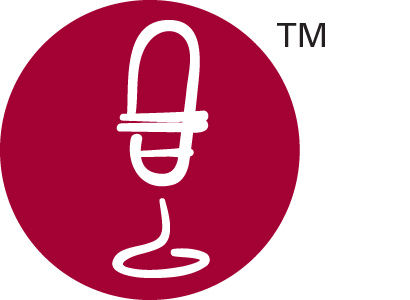 3. User Submissions and Content
VOXtra may provide "interactive areas" on the VOXtra web site, in which users may post communications and which may include voice-over demos. You alone are responsible for the content of your communications and the consequences of any such communications. By submitting content, which may include your member name, to any "interactive area" of the VOXtra web site, including message boards, forums, and chat rooms, EXCEPT for copyrighted material, you grant VOXtra a royalty-free, perpetual, irrevocable, non-exclusive right and license to use, reproduce, publish, distribute, communicate to the public, and display the content (in whole or in part) worldwide. EXCEPT for copyrighted material, you also permit any subscriber to access, display, view, store and reproduce such content for personal use.
In consideration of being allowed to use the VOXtra interactive areas, you agree:
To warrant and represent that, with regard to any material you post to the VOXtra web site including but not limited to demos of any kind and from any source, you either hold the copyright to such material or you have lawfully obtained the rights to post such material, and further that you specifically agree to Section 8 of this Terms of Use, regarding Indemnification, with regard to material you post to the VOXtra web site.

Not to use the VOXtra web site to send or post on message boards or any place on the VOXtra web site, any message or material that is unlawful, harassing, libelous, defamatory, abusive, threatening, harmful, vulgar, obscene, profane, sexually oriented, threatening, racially offensive, inaccurate, or otherwise objectionable material of any kind or nature or that encourages conduct that could constitute a criminal offense, give rise to civil liability or otherwise violate any applicable local, state, national or international law or regulation, or encourage the use of controlled substances;

Not to impersonate any other person or entity, whether actual or fictitious, including impersonating an employee or consultant of VOXtra;

Not to use an inappropriate member name of any kind; and

Not to post or use the VOXtra web site to distribute or send any illegal material of any kind, including but not limited to, illegal material in the form of text, graphics, video, programs or audio.
Such actions shall constitute a material breach of these Terms of Use. VOXtra reserves the right to delete from the VOXtra web site any postings or member names that violate the above terms and will cooperate fully with any law enforcement officials and/or agencies in the investigation of any violator or violators.
4. Links; Third Party Services; Promotional Messages
As a convenience to our members, VOXtra may provide links to third-party web sites. The linked sites are not under our control, and we make no representations as to the quality, suitability, functionality or legality of any sites to which we may provide links. You hereby waive any claim you might have against VOXtra with respect to such sites.
In addition, you may order services or merchandise through the VOXtra web site from other persons not affiliated with VOXtra ("Seller"). All matters concerning the merchandise and services desired from a Seller, including but not limited to purchase terms, payment terms, warranties, guarantees, maintenance and delivery, are solely between you and the Seller. VOXtra makes no warranties or representations whatsoever with regard to any goods or services provided by Sellers. You will not consider VOXtra, nor will VOXtra be construed as, a party to such transactions, whether or not VOXtra may have received some form of revenue or other remuneration in connection with the transaction. You agree that VOXtra will not be liable for any costs or damages arising out of such transactions, either directly or indirectly.
VOXtra and/or third parties may, from time to time, send email messages to you containing advertisements, promotions, etc. VOXtra makes no representation or warranty with respect to the content of any such email messages or any goods or services which may be obtained from such third parties, and you agree that neither VOXtra nor such third party shall have any liability with respect thereto.
5. Registration and Password
You are responsible for maintaining the confidentiality of your login ID and password (your "registration"). You shall be responsible for all uses of your registration, whether or not authorized by you. You agree to immediately notify VOXtra of any unauthorized use of your registration.
6. Disclaimer of Warranties
YOU EXPRESSLY AGREE THAT USE OF THE VOXTRA WEB SITE IS AT YOUR SOLE RISK. THE VOXTRA WEB SITE IS PROVIDED ON AN "AS IS" AND "AS AVAILABLE" BASIS. VOXTRA EXPRESSLY DISCLAIMS ALL WARRANTIES OF ANY KIND, EXPRESS OR IMPLIED, INCLUDING WITHOUT LIMITATION ANY WARRANTY OF MERCHANTABILITY, FITNESS FOR A PARTICULAR PURPOSE OR NON-INFRINGEMENT. YOU AGREE THAT VOXTRA'S LIABILITY TO YOU SHALL NOT EXCEED THE TOTAL AMOUNT OF MONIES RECEIVED BY VOXTRA FROM YOU.
VOXtra makes no warranty that the VOXtra web site services will be uninterrupted, secure or error free. VOXtra does not guarantee the accuracy or completeness of any information in, or provided in connection with, the VOXTRA Web site. VOXTRA is not responsible for any errors or omissions, or for the results obtained from the use of such information. You understand and agree that any material and/or data downloaded or otherwise obtained through the use of the VOXTRA web site is at your own discretion and risk and that you will be solely responsible for any damage to your own computer system or loss of data that results from the download of such material and/or data.
7. Limitation of Liability
VOXTRA SHALL NOT BE LIABLE FOR ANY DIRECT, INDIRECT, INCIDENTAL, SPECIAL OR CONSEQUENTIAL DAMAGES, RESULTING FROM (A) THE USE OR THE INABILITY TO USE THE VOXTRA WEB SITE; (B) THE COST OF PROCUREMENT OF SUBSTITUTE GOODS AND SERVICES; (C) ANY GOODS OR SERVICES PURCHASED OR OBTAINED OR MESSAGES RECEIVED OR TRANSACTIONS ENTERED INTO THROUGH THE VOXTRA WEB SITE; (D) THE USE BY YOU OF ANY TRAINING OR SOFTWARE PROGRAM OR ANY OTHER PRODUCT PURCHASED THROUGH VOXTRA; (E) YOUR PARTICIPATION IN ANY PROMOTION OR PROGRAM COORDINATED BY VOXTRA; (F) PERSONAL INJURY NOT CAUSED BY VOXTRA'S GROSS NEGLIGENCE; OR (G) UNAUTHORIZED ACCESS TO OR ALTERATION OF YOUR TRANSMISSIONS OR DATA, INCLUDING BUT NOT LIMITED TO, DAMAGES FOR LOSS OF PROFITS, USE, DATA OR OTHER INTANGIBLE, EVEN IF VOXTRA HAS BEEN ADVISED OF THE POSSIBILITY OF SUCH DAMAGES.
8. Indemnification
You agree to defend, indemnify and hold harmless each of VOXtra and its officers and employees from any claim, demand, loss, liability or expense (including reasonable attorneys' fees), relating to or arising out of your use of the VOXtra web site, any products purchased off of the VOXtra web site, your violation of these Terms and Conditions, or the infringement by you, or any other subscriber of your account, of any intellectual property or other right of any person or entity.
9. Termination
VOXtra reserves the right, at its sole discretion, immediately and without notice to suspend or terminate (i) these Terms of Use; (ii) your registration with or ability to access the VOXtra web site and/or any other service provided to you by VOXtra upon any breach by you of the Terms of Use or upon your demonstration of conduct that VOXtra determines to be inappropriate.
10. Applicable Law; Consent to Jurisdiction
The VOXtra web site (excluding linked sites) are controlled by VOXtra from its offices within the State of Connecticut. The VOXtra web site can be accessed from all 50 states, as well as from other countries around the world. As each of these places has laws that may differ from those of Connecticut, by accessing the VOXtra web site both you and VOXtra agree that the statutes and laws of the State of Connecticut, without regard to the conflict of laws principles thereof, will apply to all matters relating to use of the VOXtra web site.
You agree that exclusive jurisdiction for any dispute with VOXtra, or in any way relating to your membership or use of the VOXtra web site, resides in the courts of the State of Connecticut and you further agree and expressly consent to the exercise of personal jurisdiction in the courts of the State of Connecticut in connection with any dispute including any claim involving VOXtra or its affiliates, subsidiaries, employees, contractors, officers, directors, telecommunication providers and content providers. If any provision of these terms shall be unlawful, void, or for any reason unenforceable, then that provision shall be deemed severable from these terms and shall not affect the validity and enforceability of any remaining provisions.
11. Miscellaneous
The failure of either party to insist upon or enforce strict performance by the other party of any provision of the Terms of Use or to exercise any right under the Terms of Use will not be construed as a waiver or relinquishment to any extent of such party's right to assert or rely upon any such provision or right in that or any other instance, rather, the same will be and remain in full force and effect.
VOXtra may assign its rights and obligations under these Terms of Use and upon such assignment VOXtra may be relieved of any further obligation hereunder.