---
'Lazy Days Of Summer' Doesnít
Mean You Have To Be Lazy!
By Amy Taylor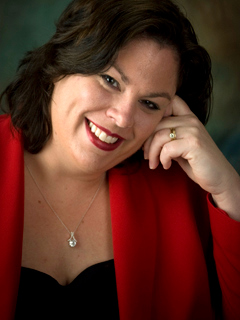 I hope you have a bounty of clients this summer and are making money hand over fist!!
If, however, you find yourself in a mid-summer lull, you can fill those quiet days with some prep work that doesnít get done on the days when youíre on the mic from dawn Ďtil dusk.
There are actions you can take now that will make your life easier when things pick up again.
For instance, retail stores use downtime to take inventory, replenish stock, clean storefront windows, sweep, etc., to prepare for busy times and make themselves more appealing to the customer.
We can use our slow days to clean our virtual storefronts, sweep out the things we donít need, prepare for a rush and take inventory.
Although mp3s are a faster, easier way to get your demos to clients, occasionally you may be asked to send the traditional CD by mail.
Why not make demo kits to have at the ready for those agents, production houses or clients that request them?
Itís no fun to have to scramble around to find a blank CD, search for a jewel case and run to the nearest office supply store for bubble envelopes.
Worse yet, some talents end up hastily sending out their demo with no label, just a name and phone number scribbled in magic marker.
This sort of thing can happen if the actor isnít prepared when the opportunity arises.
And how do you think that voice actor will appear to the client? Professional? Certainly not.
Preparation means having labels made with your logo, contact info and demo title.
Some printers nowadays have a tray where you can insert your CD and it will print your label for you.
Itís a good idea to have these supplies at home:
bubble envelopes

blank CDs

CD Labels

jewel case labels

jewel cases

postage
Keep a stack of these prepared CDís in your office. That way, when the client asks for a demo CD, youíll be ready!
When a client asks for an mp3 of your demo, they are most likely in a hurry.
So if you have that mp3 ready to drag and drop for them, youíll be better off.
I donít suggest asking them to download it from your website. Itís more work for them and more chance for them to click away.
Make it easy for them. Keep your current demo in your desktop or somewhere you can grab it and send it in seconds.
Take a peek at your website and/or your profile on any pay-to-play websites on which you appear.
Read it as if you were a voice seeker.
Does the information make sense? If not, revisions may be in order.

Is there any information that is outdated?

Have you added some clients to your repertoire that you might want to include?

Have there been any scandals involving any clients on your list/demo? The sooner you remove any clients that may deter people from hiring you, the better.

Has your voice style changed or evolved since you first wrote your voice description?
You may also want to ask fellow voice actors if they agree with the words youíve chosen to describe your voice in your marketing.
Matching the words to your voice is key in landing you work.
Be sure your description reflects what you truly sound like. Voice seekers click away fast if they donít hear what they were expecting.
Listen to your demos to hear if they still sound current.
Have you made improvements to your studio since you made the demo?
Is the sound quality good, or could it be better?
And hereís a scary thought - does it still sound like you?
Have you had vocal training since you last updated your demo?
We all evolve as actors. Trends change. A voice over demo from the 90s sounds very different from one made today.
Many voice seekers are looking for a conversational sound as opposed to an announcer sound, although I do know those who are still hired quite often to do their announcer read.
If you have a demo that is strictly "announcerĒ reads, thatís fine, but todayís VO artist should be able to offer a demo with a "conversationalĒ read, as well.
Dust off those demos!
If youíre good at editing, perhaps you can use your downtime to switch out some older spots and put recent ones onto your demo.
If you do not edit your demos yourself, drop the new spots together in one folder so that when the time comes to have your demo edited, the spots you want will all be in one easily accessible place.
There is no such thing as a wasted day if you use your time wisely.
So get out those squeegees and brooms and make the most of your time.
Preparation is paramount to success!
ABOUT AMY ...
Amy Taylor is a bilingual voice talent who speaks American English and U.S. Spanish. She is a recipient of "Best Female VoiceĒ on the Voicey awards. Recent recordings include projects for Subway Restaurant, Latin Billboard Awards, Madison Square Garden, Liberty Travel and Garmin International.

Your Daily Resource For Voice-Over Success