---
Protect Your Time & VO Income
By Investigating Lead Sources
By Stephanie Ciccarelli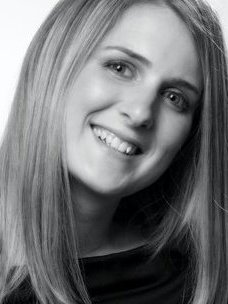 Ever get an RFQ (request for quote) for a job that is paying way too much for what you would have to do?
Came upon any leads that made you nervous?
If something looks too good to be true, it probably is! Your business is your baby and you've got to put its best interests ahead of those of someone else with a completely different set of priorities.
CRITICAL THINKING

One of the top priorities in your business should be to make enough money to operate and then some. In order to honor this priority, you will need to think critically and work smarter ... not harder.
Energy is finite, as are the hours in a day, and it's imperative that every opportunity you receive is evaluated and accepted or rejected with relative efficiency.
If you've ever gone to lengths professionally to please someone - for example, a client who in the end failed to pay you - you know exactly what I'm talking about.
It's time, energy and money out the window. And perhaps the unfortunate circumstances could have been prevented from the start if the opportunity was put under a microscope before committing to the work.
Never had this happen to you? Consider yourself blessed! This is your wake up call.
I've jotted down five questions that you can ask yourself before getting involved with a client, to protect yourself and conserve your time, energy, and save your money.

1. Is this client a first-time job poster? Have you worked with them before?
2. Can you read about their previous history with other service providers?
3. Does the job look too good to be true? Is it paying more than it usually should for thIs type of work?
4. Does this person have any public profiles online or a business web site to confirm their authenticity?
5. Are there any details that don't jive that would make you question the client's professionalism? For instance:
different names on credit cards versus emails,
inconsistencies,
generic email addresses (i.e. generic hotmail, gmail accounts instead of their corporate web site),

insists on payment methods you are unfamiliar or uncomfortable with, and so on.
These tips are meant to help you conduct your own investigations, regardless of the circumstances or lead source.
Taking measures in advance to educate and protect yourself makes a great deal of sense, and it is worth the time it takes when you consider what may happen if you don't.
ABOUT STEPHANIE ...
Stephanie Ciccarelli is co-founder and Chief Marketing Officer for Voices.com, the online voice-over marketplace. One of the most connected people in voice-overs, she is a sought-after expert and industry source, and is actively engaged in the voice acting community. She graduated with a Bachelor of Musical Arts '06 from the Don Wright Faculty of Music at the University of Western Ontario, and is the author of many eBooks, including the Definitive Guide to Voice Over Success. She is editor of the VOX Daily Voice Actors Blog, and also shares her insights and perspectives via podcasts.

Your Daily Resource For Voice-Over Success