---
The 'Conversational' Voice Over Read:
Five Ways To Please Your Clients ...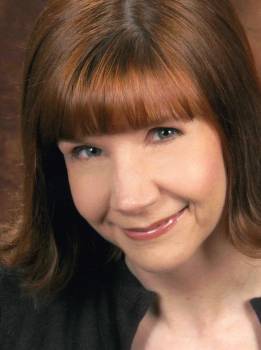 By Pam Turlow
I mean, really, come on.
Can we all just decide what constitutes a conversational v.o. read already, for once and for all?
I'm determined to define this type of read so there are no mistakes, no questions, so it's 100% clear.
But alas, I fear that it's not just implausible but completely, thoroughly impossible. Impossible like asking Charlie Sheen to be thoughtful, magnanimous and reflective. Impossible like seeing Lady GaGa on TLN. Because it's just way too subjective.
TOO MANY MEANINGS!
"Conversational" has at least five or so meanings as far as I'm concerned - and about 20 times as many actual definitions according to those folks I've recorded such a read for.
And when I audition for something and the client requests a conversational read, I cross my fingers, read through the copy, and pray that my interpretation of "conversational" that day magically matches their take on "conversational," the moon is in the seventh house, and Jupiter aligns with Mars.
SHADES OF GRAY
As the years have unspooled, I've come across the request for the ubiquitous "conversational" read more and more.
And I totally get that the announcer-style read borders on archaic.
But while sounding "announcerish" can easily be defined (a good example would be the gentleman who got 15 minutes of fame and a voice over contract, Ted Williams), "conversational" has many shades of gray, but all in the manner of "being conversational."
TAKE FIVE ...
The following is my take on the 5 Main Conversational Read Styles I've been asked or required to do, or coaxed into after a few trials and errors, or enthusiastically applauded for doing.
1: Monotone and Clear
Yes, I once got directed into this style and then found that several many people liked it a lot.
Think a clean, clear, almost monotone deliver, with crisp, clear diction.
But not selly. No peaks of emotion.
Yes, a lot of people like this type of read and consider it conversational.
While I like the challenge of it, I don't hear the conversational qualities of it. I feel the Hal 9000 is more homey.
But then again, I'm not paying me.
She's congenial, she's "the girl next door."
Sounds a bit like Valerie Bertinelli. We love her. We want her to be our friend and chat together over a cherry cordial mocha.
There are waves of emotion in her voice and she's chipper and affable.
Yes, I have heard people in conversations sound like this. On sitcoms. Not in real life that often.
Still, this rates as conversational for lots of folks.
3. The "Off The Cuff"
This read rolls literally off my cuff.
I've used this one for many an industrial where the client does not want an industrial read, but, you guessed it, a conversational one.
So I simply go for the clear and clean read, and I do this rather quickly while gesturing with my right hand. A lot. Like I'm trying to set my cuff loose.
4. The "Yeah, Yeah, Yeah"
No, this has nothing to do with the Beatles.
It has everything to do with the nationwide vocal penchant for addressing a statement someone makes with a quickly nodding head and an emphatic, "yeah, yeah, yeah" - said in rapid succession and often cutting off or overlapping the statement you are agreeing with or showing understanding of.
It's the sort of rolling, rapid conversation that people often engage in while on their cellphones, dodging through traffic, most often caffeinated.
This technique is most often employed with another actor as part of a dialogue.
5. The Sorkin
It's a relative of the "Yeah, Yeah, Yeah" in that it has an inherent rapidity, but like many of the characters Adam Sorkin has written for, there's also a flatness of delivery, not much emotionality, and you'd better not come up at the end of that sentence or someone will take a gun, pull the trigger, and you'd best dodge that bullet coming up through the mic.
I consider The Sorkin the gold standard of the conversational read, especially if your client is under 35.
The trick to this read is to not sound like a talent at all.
The trick is to listen closely to how the client speaks and then emulate them.
You should sound like the co-worker down the hall who occasionally eats her Lean Cuisine at her desk to make room for all she needs to pile into her schedule that day.
GOT MORE?
Are there more conversational read styles? Are there Catholic Popes, bears who poop in the forest, too many vintage sweaters in my closet?
Please feel free to share your ideas with us. I'm always open to arming myself with more styles for my ConvoArsenal.
ABOUT PAM ...
Pam Turlow has been a professional voice over artist for over 20 years, active in all aspects of the business. She's a double Audie nominee for her audiobook narration, and an award-winning stage actress, as well. When not in front of the microphone, she's been busy with a book about vintage amusement parks across the country!

Email: Pamagogogo@aol.com

Your Daily Resource For Voice-Over Success