---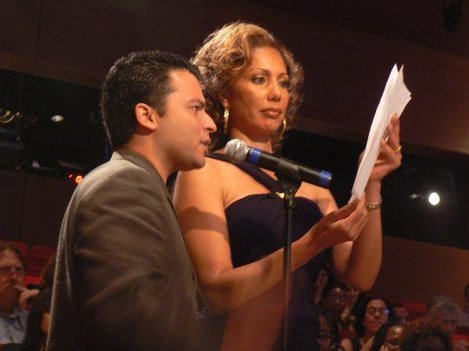 Joan Baker coaches a voice talent in a packed house at her "Secrets of Voice Over Success" celebrity event Wednesday in New York City. (Ron Levine photo)
Joan Baker & Celebrities Rocked The Stage
In New York City For Voice-Over Success
Photos in story by Ron Levine
Joan Baker

and her celebrity panel packed the house and rocked it Wednesday night (July 29) - with how-to advice, wit and inspiration to voice-over newbies, wannabes and working pros – at Baker's

Secrets Of VoiceOver Success

event at the plush TimesCenter Stage in New York City.
Among eager newcomers:

Al Hunt

, a New York City cop with his first demo in hand in a front row seat, and

Manuel Rivera

, who also recently cut a first demo – all in English, but next stop is the bilingual market.
But working pros also attended – to see and hear the celebrities, meet up with friends – and, like voice actor

Ron Graywolf Levine

, to support Baker's fundraising for the Alzheimer's Association.
Proceeds from the event went to the Association, as does the income from Baker's popular book, Secrets of VoiceOver Success. Baker's father died from the disease.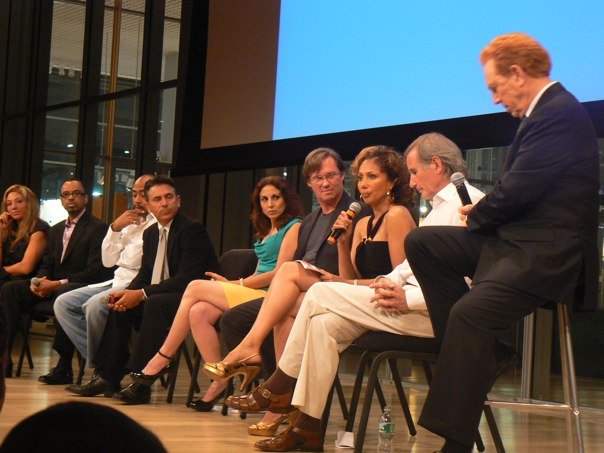 Panelists fielded questions about voice-over from moderator Alan Kalter, at right.
Baker - the charismatic and buoyant voice talent, coach and author - shaped the event in the style of the

Secrets

book, which is a compilation of career advice and experiences from voice-over industry stars.
Alan Kalter

, the well-known on-camera announcer for the

Late Show with David Letterman

, moderated the panel, comfortably posing questions about breaking into and succeeding in voice-overs.
Being told you have a "great voice" is a good start – but training, marketing and business skills are essential to success.

Don't quit your "day job" while training to learn the craft.

Success requires persistence as well as talent.

Different genres – promos, audiobooks, commercials – require different skills.

Voice-overs are not about reading scripts – they're about voice

acting

.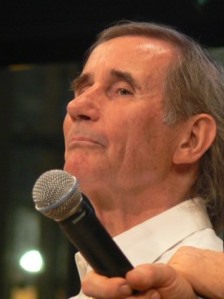 Voice actor

Jim Dale

(pictured) – narrator of the

Harry Potter

audiobooks – enchanted the audience with comedic advice about voice acting.
Actor

Richard Thomas

, the voice of Mercedes-Benz commercials, related his experiences, as did promo great

Joe Cipriano

, and voice actors

Valerie Smaldone

(also a voice-over coach),

Rodd Houston

,

Frank Radice

, and

Maria Pappalardo

.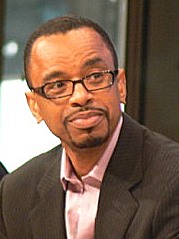 Marketing pro

Rudy Gaskin

(

pictured

), who is partner with wife Joan Baker in

Push Creative

,

added perspectives from the viewpoint of voice-seeking clients.
An instructive – and scary, for some – copy reading/coaching session with the celebrity panelists concluded the formal panel session of the event, and was followed by a reception, book signing and networking.
Cameras flashed throughout the night, of course, yielding this photo review (for which we greatly thank the contributing photographers noted in the captions) …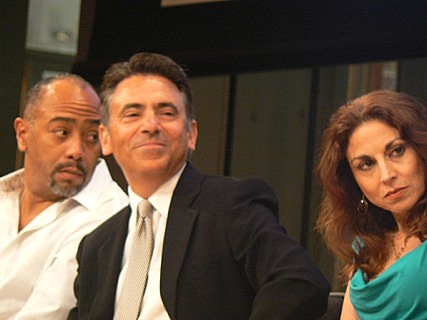 Panelists Rodd Houston, Joe Cipriano and Valerie Smaldone. (Ron Levine photo)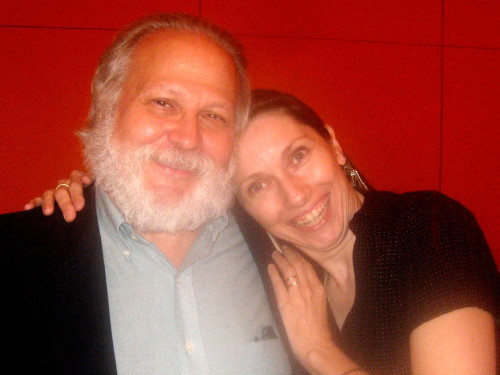 Lee Gordon and Liz de Nesnera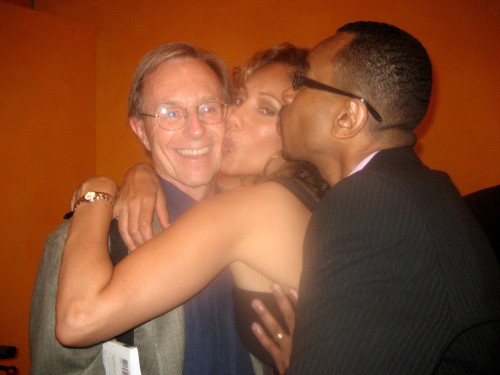 Wow! John Florian, Joan Baker and Rudy Gaskin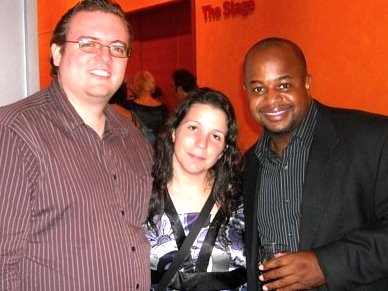 George Whittam, Christina D'Allesandro and Mark Stewart (photo courtesy Mark Stewart)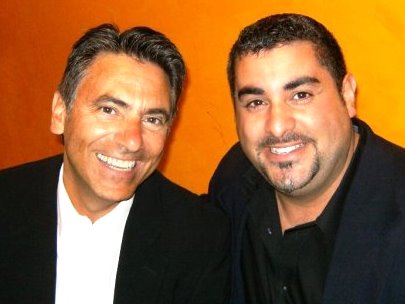 Joe Cipriano and Frank Rucco (photo courtesy Frank Rucco)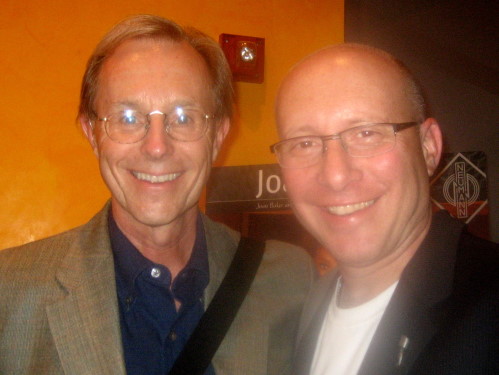 John Florian and David Kaplan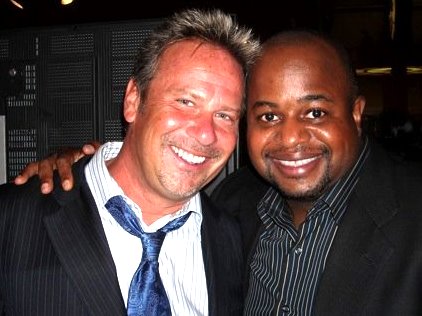 Ed Victor and Mark Stewart (photo courtesy Mark Stewart)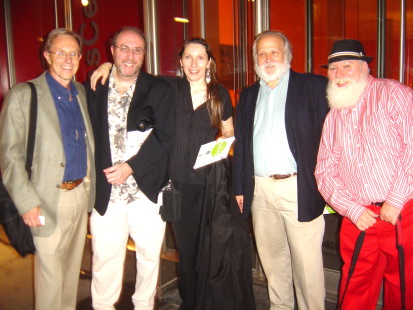 Heading home: John Florian, JC Haze, Liz de Nesnera, Lee Gordon and Ron Levine (Rodd Houston photo, courtesy Liz de Nesnera)

Your Daily Resource For Voice-Over Success