---
10 Audition Habits To Create
Highly Effective Performances
By Xavier 'X-Man' Paul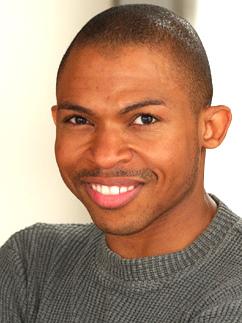 We can't escape auditioning for jobs. But we can develop good professional habits to help us win more live auditions.
Over time, here's what I've found works best.
Habit #1:
Everything Correct?
Double-check that you have all the correct information from your agent. Make sure to confirm style of dress, age range and shoot dates if scheduled, to make sure you are available, if booked.
Always arrive for your audition a minimum of a half hour early.
Habit #3:
Wait to Sign In
Don't sign in until your actual call time. Resist the temptation to sign in immediately - it will be strong, especially if you worry about others signing in ahead of you, or if you have a following appointment that you want to keep.
Use this extra time to review any storyboards, review copy in private and record onto your EarPrompter, if applicable.
If you are trying to commit the copy to memory, this time is a bonus for memorization to sink in.
Now is not the time to chat with other talent. There'll be time to do that after the audition.
When we are nervous our knee jerk reaction is to get a situation over as fast as possible.
Don't rush the time you are given. Savor it. Each audition is another beneficial experience under our belt, whether we book the job or not.
It's ok to ask a casting director for direction. Questions regarding where your focus is (to camera or off), general attitude of spot, if you should go right into the copy after your slate, etc., are all perfectly acceptable.
Habit #6: Be Confident
Don't expect the casting director to hold your hand through the audition. You have to bring something to the party.
Have confidence in your take on the character and delivery. The client may not know exactly what they are looking for until they see it.
Maybe your look and your take on things will make for the perfect recipe.
Habit #7: Beyond Your Control
Cultivate the understanding that there are a lot of intangible things going on that you have little or no control over that may impact a client's choice of talent.
For instance, if they are looking for a guy and a girl, they may go for opposite looks. Maybe you look like the client's ex, who knows?
Habit #8: Forgetaboutit
Give it your best shot and forget about it. Move on to the next audition or project, and if you get a call back or booking, it will be a pleasant surprise.
Habit #9: Keep Plugging
Remind yourself that even the best of the best hear "no" at least 50% of the time.
Habit #10: Stay Positive
Most important of all,
be a positive, upbeat thinker and know that you have the same right to be at that audition as everyone else!
ABOUT XAVIER ...
Xavier "X-Man" Paul is an internationally-known voice-over talent with extensive credits in all voice-over genres, as both a specialist and producer. Most recently, he is the new on-air promo announcer for the NBA, narrator for the History Channel's UFO Files, performs characters for the Grand Theft Auto video game, is a new character in the animated series, Teenage Mutant Ninja Turtles, and performs TV spots for clients including Merck, Gatorade, Burger King, Reese's Peanut Butter Puffs Cereal, Colt 45 Malt Liquor and Foot Locker. He is also a voice-over coach and provides full-scale audio and radio commercial voice-over production services.

Your Daily Resource For Voice-Over Success