---
Marketing: My ONE Technique
Reveals 3 Paths To More Clients
By Dan (Daniel Eduardo) Hurst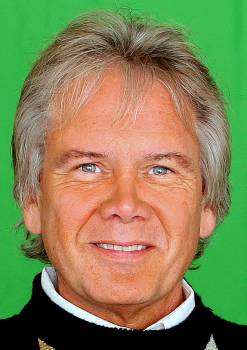 One of the biggest problems that we voice talents face is that weíre not exactly sure how to market ourselves.
For most of us, the extent of our marketing is basically sending out some email to potential clients, joining a Pay-To-Play site, and then sending out a bunch of auditions hoping to land some work.
Perhaps youíre one of the tens of thousands of voice talents that wonder where the work is.
What do you have to do to get a voice job?
THE GUESSING GAME
It seems that youíre obviously missing something!
I canít tell you how many voice talents I talk to who think that if they can just get an agent, theyíll get some work.
Or perhaps if they lower their rates, theyíll actually get some work.
Or maybe they need to change their SEO strategy on their website.
CLIENTS COME AND GO
But what can you really do to give yourself an edge - an advantage?
Iíve been in this voice over business for several years. Of all of my clients, only five that have been giving me work consistently for more than three years.
The vast majority of my clients are relatively new. Thatís the way it works.
Clients change their strategies and projects all the time. Most of your clients will come and go. That means you have to be looking for new clients all the time.
MARKETING THAT MATTERS
Most of my work comes from what I do to generate business.
From the other voice talents that Iíve had the privilege of knowing through the years, Iíve found the same to be true. Most of the work you get will be because of your personal marketing efforts.
So with that in mind, I want to give you a little technique that I use because it works. I call it my

ONE

Technique ...
This absolutely works! I canít tell you how many times Iíve heard from clients who want to add a voice to a project and want to know if I can recommend someone.
It happens almost every week. Well, who am I going to recommend?
The people I know, of course. The people that Iíve worked with that I know can deliver. And, of course, the people that have recommended me!
The truth of the matter is that I have recommended, and have been recommended by more fellow voice talents than all of the studios I work with combined!
Now, you certainly need to connect with the those studios, and weíll talk about that in the next point, but donít neglect the voiceover community! Voice talents that have the ear of their clients are worth gold!
This is similar to the previous point, but I use this to focus on three different Opportunity Groups.
First, get to know and stay connected with as many studios in your area as possible.
In the same way that talents recommend each other, studios have talents that they are comfortable working with and feel free to recommend to their clients when asked.
PROMOTE THE STUDIOS
I live in Kansas City, and I have a policy that I observe religiously:
I donít take any local business to my home studio. All local business must be scheduled through a local studio besides mine. I refuse to compete with the studios, and in fact, Iím happy to recommend them.
You can imagine what that does to my relationship with the local studios.
MINGLE WITH COMMUNITY
Secondly, connect with your local ad agencies and businesses that need voice work.
That means that youíre going to have to go where they go; join the groups that they join, and live in their world.
And thirdly, there is a goldmine in new businesses and new ad agencies.
When I first started in the voice over business, I decided to hook up with a handful of start-up ad agencies. I worked within their budgets and took care of them. As they grewÖso did I.
New businesses need voice over work for everything from phone messaging to web videos, to training or sales videos, to commercials.
Endear yourself to them and theyíll reward you in the long run!
This final point is a whole different article in and of itself, but Iíll give you the overview.
Find every reason you have to expose your business. Use press releases, email, phone calls, etc.
For instance, I just developed a new website. That gave me a great reason to put out a press release to every newspaper in the state, every client (past and present), and every press release site on the web.
And I announced it on Facebook and Twitter.
WHAT'S YOUR NEWS?
But you donít need a new website to do that.
How about a new special client? Or a new milestone in your business, like your 100th client?
There are many things that give you reason to promote yourself. Generating news about your business creates awareness. Awareness creates more business.
The bottom line is that your own marketing strategy will probably be far more effective than anything anyone else can do for you.
Use the ONE Technique. It will give you an edge in your voice over business.
ABOUT DAN ...
Dan (Daniel Eduardo) Hurst is an experienced bilingual (English and Spanish) voice talent operating out of the Kansas City area. His business now extends internationally, with clients including Sprint, Hallmark, Walmart, Ford, T39 Telemundo and the Kansas City Royals.

Your Daily Resource For Voice-Over Success