---
CAREER
'The VoiceOver Talent Manifesto'
... Motivational Words To Live By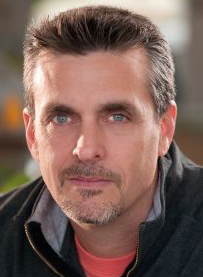 By Doug Turkel


Voice Actor



Over the past few years, being a professional voice over talent has become more and more isolating. And in most cases, the more successful you become, the less time you spend around like-minded people.

This can be difficult for just about anyone, but maybe more so for creative, artist-types. We tend to thrive around people who "get" what we do. If you ever go to an in-studio audition, and see the energy among the actors in the waiting room, you'll see what I mean.

Yet with most voice over talent now working from their own studios, we rarely get to talk to each other, let alone see each other. Unfortunately, maintaining that sense of camaraderie and community is getting tougher all the time.



COLLECTED MOTIVATIONAL FAVORITES



Over the years I unconsciously developed a strategy for dealing with those times when I needed a little boost. And while I'm not the kind of guy who goes for a framed motivational photo - complete with pithy quote - on the wall, there are certain lines that can have a powerful effect on me.

I know this because without really meaning to, I've collected them on sticky notes and kept a couple of my favorites in my studio. My "favorites" sort of rotate over time, but somehow the right ones always seem to show up at the right time.

I didn't realize just how many of them I had until a few weeks ago when I was organizing the studio, and ended up with all of them in one pile.

And then I knew I had to put them all in one place:

The Voiceover Talent Manifesto

©.



BASED ON CONNECTIONS



The basic principle behind a manifesto is that what we focus on tends to expand (manifest) itself.

And my main focus in writing this manifesto was connection. Connection with each other:

We all deal with the same challenges.
We're more alike than we are different.
Support and community are vital.
Connection with our work: our scripts, our intentions, our clients.
Connection with ourselves: We are, after all, entrepreneurs, and no one cares as much about our businesses as we do.
The full text of the manifesto is below. And after receiving a number of requests, I thought it'd be fun to put it on a few different items (posters, prints, mouse pads, mugs, T-shirts) at Cafepress.com, so you can have one of your very own in your studio.



The VoiceOver Talent Manifesto

© 2012 Doug Turkel



Words are magical. Respect them.





Move people.





Don't worry about being discovered, just be discoverable.





Become a mentor. You'll learn at least as much as you teach, and probably more.





The best kind of marketing is quality work and a stellar reputation.





Fulfill your promises, and your clients' expectations.





Learn to love technology. It's gonna be around for a while.





Be generous. And give without expectation.





Be unforgettable.





Recommend other voice talent. When your voice isn't right for a project, help your client find one that is.





If you can imagine yourself doing any other kind of work, do that.





Expand your world: Read. Live. Be. If you aren't interesting, your reads won't be either.





Market yourself. Remember, you can't work for the people you want to work for any less than you already do.





Clarity is power – know who you are.





Listen at least as much as you talk. No, listen more than you talk.



I hope you enjoy the manifesto, and that it's as motivating for you as it is for me. And I'd love to hear what you think about it in the comments below.



ABOUT DOUG ...





Doug Turkel has more than 20 years of experience as a professional voice talent. Branding himself as the "UNnouncer" - as opposed to the brash "Monster Truck" guy - he has "quietly" become the voice behind more than 10,000 spots and several TV networks. His strong roster of clients includes MasterCard, NBC/Telemundo, McDonald's, The Travel Channel and The Discovery Channel. He is currently the promo voice of the Home Shopping Network. Working from a home studio, he notes that "voice talent who learn to use the tools that the Internet offers can find work anywhere and everywhere."

Web: www.UNnouncer.com



Your Daily Resource For Voice-Over Success