---
CAREER
Start 2014 With A VO Biz Plan
That POPS! Here's What To Include
January 3, 2014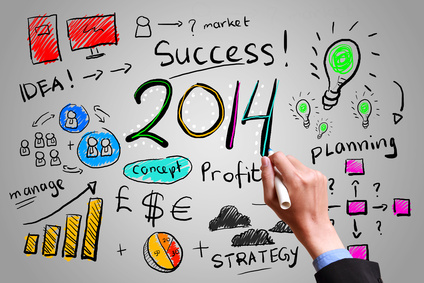 By Terry Daniel


Voice Talent and Coach



The clock has been reset. The slate has been wiped clean. You are back at day one. Now what?

Take a look back at your business plan from last year, and make sure that it POPS!

No, I don't mean to make it colorful, bright and filled with pictures. I mean, make sure that it P.O.P.S.

Predict,
Organize,
Present, and
Stay up-to-date.
Letís break this down a little further.



1. PREDICT



Think about where you were able to take your business in 2013, but focus on where you want it to go in 2014.



Get back to basics

when it comes to studying the market, searching for potential opportunities for growth as well as improvement.



Network

with other voice talents in the industry to pick their brains, and use the Internet wisely as a resource for further research and reference.

Keep in mind that everything is not going to go as planned, so you have to be fully prepared for the bumps and roadblocks ahead while remaining optimistic.

2. ORGANIZE

Before you become too focused on how big you want your business to grow in 2014, make sure you can afford to get it there.



Consider all of your expenses

for the year and make sure that you will have enough capital and generated revenue to stay afloat.

Keep in mind that clients may come and go, but remaining under budget will keep your business open forever. For instance, maintain balance by considering a 10% cushion hypothetically - reducing projected revenues by 10% and increasing them by 10%.



Develop a detailed marketing plan

that covers your complete strategy when it comes to maximizing exposure, reaching new customers and getting more work from your old ones.

Make sure that your marketing plan covers the online and offline worlds. Having a Facebook brand page has been extremely effective for me. Make sure to get one going this year! They show up not only in

Facebook

searches, but

Google

searches as well.

Complement that brand page with an official website and traditional advertising methods (i.e. post cards, business cards, etc.).



3. PRESENT



Whether you're marketing via snail mail or email, have some

effective templates

ready.

Keep them brief. Prospective clients do NOT want to hear your life story or how incredibly awesome you think your voice is.



Your demos should speak for themselves

.

Have a

game plan

in place. For example, when I first started doing voice overs from home, I built a spread sheet of potential clients that I discovered from directories on the Internet and

Linkedin

!

Spend ample time putting something like that together before you make initial contact.



4. STAY UP-TO-DATE



A perfect plan today is not necessarily going to be a perfect plan tomorrow. Think about the different loops, twists and turns that your business had to endure throughout the roller-coaster of 2013.

Do you honestly expect anything different just because the year changed? Take the time to study and update your business plan periodically throughout the year, measuring your progress and searching for new opportunities for growth.

Never be afraid to make changes, especially if those changes can potentially lead to you taking your business to the next level.



YOU CAN DO IT ...



Now go back in time to 11:59 p.m. on December 31, 2013.

You are filled with hope, ambition and drive. You are pumped, motivated and excited. You are clearly ready to take on the world, making your professional and personal life so much better in the year to come.

You canít wait for the final second of the night to pass so you can get to work. Keep that passionate drive! Do not allow the change of date to change your pace and focus.

HAPPY 2014!
---------------------------------------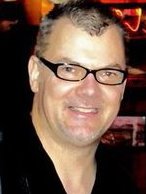 ABOUT TERRY
Terry Daniel has been in voice overs for more than 20 years, today specializing in technical and medical narration. He volunteers his services for

ASPCA

- the American Society for the Prevention of Cruelty to Animals, and is managing partner and creative director for the

Voice Over Club

, a voice over training organization.

Your Daily Resource For Voice-Over Success