---
AUDITIONS
Wasting Time With Too Many Takes?
30-Day Challenge Can Boost Bookings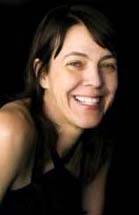 By Celia Siegel


Voice Over Talent Manager



Are you spending hours doing 15 voice over audition takes? It's not doing you any favors. In fact, it's hurting your chance of landing the gig. By take 15, the decision has already been made. That was the consensus when I asked three producers recently, "Who gets the job?"

They all said finding good voice talent isn't a problem because there are so many talented people out there. It's a matter of who gets it done the fastest.

PRODUCERS NEED IT

NOW



Producers are always under pressure - they always need it NOW. Translation: the quicker they receive your audition, the better your chances.

Of course, it goes without saying (but we will say it anyway):

It is your responsibility to have the sharpest skill set possible going in - being dull isn't an option.

The producers I spoke with also said that if you don't have a home studio that's good enough to record the job, forget it.

Your studio doesn't have to be like the one that's downtown, but it does have to sound broadcast ready - and you need to know how to use it.

TO BOOST YOUR BOOKINGS ...

Try this 30-day challenge to increase your chances of booking jobs.



1. Make It A Game.



Make auditioning a game about action and speed. Create the fastest audition. Give yourself 1 or 2 takes, and crank it out the door.

Stop driving yourself nuts! Remember, if you get there first, you'll influence them more.



2. Shift Your Mindset.



Be positive. Be confident. Approach every audition as though you're at the very top of your game. You can wrestle with self-doubt later. It's not welcome in your audition - ever.



3. Gain & Use More Time.



What about all of the time you've freed up by auditioning quickly? Find more auditions, market yourself, practice, study with great people, take care of yourself, and do the things that fill you up (so you sound fuller than ever)!

TRACK THE RESULTS

After 30 days, see if your book ratio has gone up. Remember, you can always go back to beating yourself over the head if you don't like the results!

Afraid to forfeit the "perfect" read? I guarantee your first or second take is better than take 10.

Plus, perfect is passe. When clients come to me and ask me to pick, it's almost always take 1 or 2!



Early takes

always have the freshness, sassiness and authentic flavor.

Later takes

sound tired (no matter how hard you try). You can't beat it harder, you need to be lighter.
---------------------


ABOUT CELIA


Celia Siegel is owner of

Celia Siegel Management

, which specializes in voice over talent branding, marketing, management and consulting. Before founding and building CSM, Celia was a top west coast talent agent, and is also a certified business and life coach. Voice talent clients are profiled on her website for review by casting directors, agents and producers.

Web: www.celiasiegel.com
Email: celia@celiasiegel.com



Your Daily Resource For Voice-Over Success