---
If You Start Crying - Don't Stop Narrating!
And More Tips From BookCon Panel ...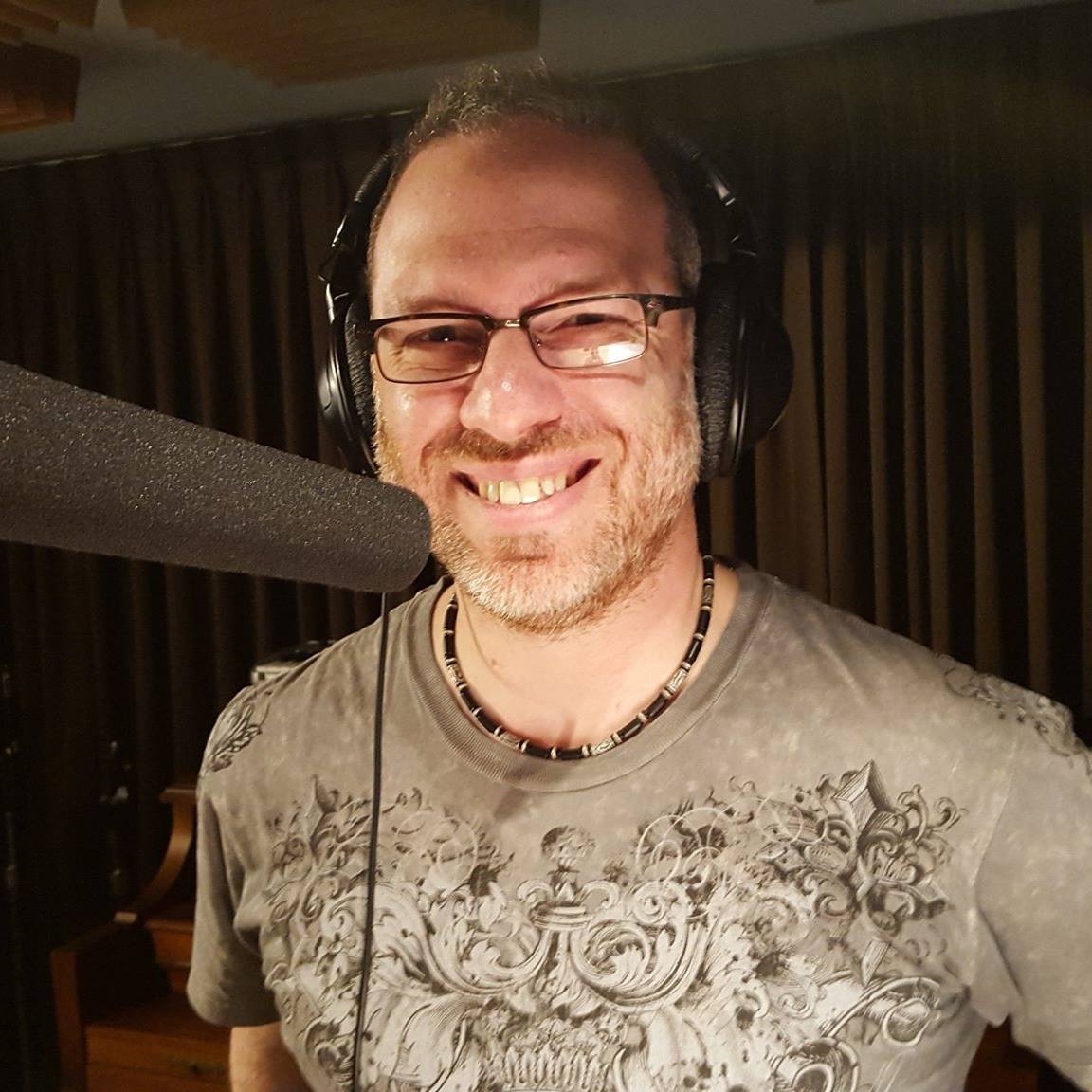 By Tom Dheere
Voice Actor, Narrator & Coach
As an audiobook narrator, I've always been fascinated by the processes of other narrators. One place to learn this recently was at the
BookCon
panel, "Into the Booth," on June 1 in New York.
Moderated by
Laini Taylor
(author of the
Daughter of Smoke and Bone
series), this panel featured a wide range of narration experience: from narrating one audiobook (
Charlotte Voiklis
, author/narrator of
Becoming Madeleine: A Biography of the Author of 'A Wrinkle in Time' by Her Granddaughters
) to narrating over 100 titles each (
Marc Thompson
of
Star Wars: The Last Jedi
,
January LaVoy
of
The Diviners
series, and
Elizabeth Evans
of the
Throne of Glass
series).
The range of experience provided both fascinating and often hilarious experiences and perspectives to share with an eager audience of authors, librarians and fans.

For example, Charlotte, who co-narrated
Becoming Madeleine
with her sister, talked about the honor of bringing her grandmother's story to life.
One of the other panelists, and I won't say who, has narrated numerous vampire erotica titles, much to the delight of the crowd!

Mark and January talked about the thrill of portraying iconic
Star Wars
characters Han Solo and Leia. Mark delighted the crowd with his Chewbacca as well as a perfect Admiral Ackbar impression. "It's a trap!"
And here are some audiobook narration tips I walked away with:

1. Remember that audiobook narration is an intimate experience.
The narrator has complete creative control, and is free to make all of the performance choices, especially if you're self-directing. Since you can't change the story, exercise the liberty to interpret, expand, and elevate it.
2. Audiobook narration can make you a better actor in other genres.
Examine the overlap of building characters regardless of the medium. Always ask yourself: who is the audience? ·
3. When preparing an audiobook, think
less about the attributes of the characters (you can't play tall) and more
about the experience the character is going through
.
4. Find forums where the fans are talking about the books that you have or will narrate
so you can discover why they love it.
5. Audiobook narration is a highly physical endeavor.
You have to warm up, eat right, hydrate, power down, and rejuvenate to be effective and have the stamina to narrate regularly.
6. Record snippets of your characters' voices on your phone
to file away for future use.
7. If you are so moved by the story that you start crying, don't stop narrating!
Unless you're unintelligible, it's a keeper.
This was a lively and highly informative panel. The narrators were engaging, profound, and bring literature to millions of commuters, the visually impaired, or those who just prefer the auditory experience.

If you're in New York City next year for BookCon, I highly recommend attending panels like this. If you're not an audiobook lover going in, you will definitely be one coming out!


Your Daily Resource For Voice-Over Success