---
E-Learning Is Big Business,
But Also Major Maintenance
e-Learning Voices.com & Commercial Voices.com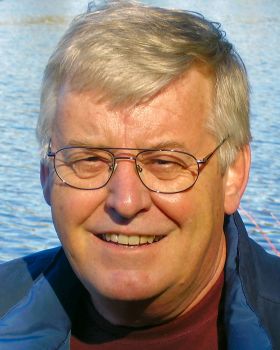 No doubt about it, e-learning - the voice-over genre of typically brief, multiple files for education and training projects - is growing in leaps and bounds. But keeping a handle on things is a major chore for all involved.
For instance, here at
E-LearningVoices.com
we're doing our best to keep control of multiple projects with multiple talents almost on a daily basis. "Control" is the key word.
Perhaps your personal e-learning work involves a relatively simple procedure of recording your portion, whether it is a bit part or you are the main narrator, and then billing the client.
Count yourself as extremely lucky if this is all that is required from start to finish!
Following is a run-down on how major projects are controlled at our end.
The first thing you have to accept is that payment will probably not be made to anyone within a 30 day period. Why? It may often take up to 90 days to complete a single e-learning production.
Creating an e-learning production is a multi-layered task. We voice-over talents are only one cog in the creative wheel. And we are usually the last cog.
Here is our procedure at E-LV:
Contract client for approximate number of minutes required and estimated dollars.

Request deposit.

Define characters within the script, and create labels for each audio file required.

Obtain auditions using a portion of the script and pass on to client.

Make voice choice selections.

Confirm availability of voice-over talent and agreement on payment amount.

Send script(s) to VO talents and request delivery directly to client with a copy to us.

Confirmation from both client and VO talent as to how much of their submissions will be actually used in the production. This solidifies how much the client pays and how much the VO talent receives.

Double check on any retakes or script changes.

Complete all audio submissions.

Invoice client for balance of contract.

Request invoices from VO talents.

Pay VO talents.

Wait for final check.
As a participating VO talent, you should keep a record of all of your submissions and confirm with the client what was used.
How is this confusing?
Unless the client specifies receiving only one submission per script, many VO talents will submit more than one "read style" of the script. This may be edited by the client, and you may be asked to edit and re-submit.
So for instance, while perhaps nine minutes were submitted, only four minutes were used.
Keep a detailed record of:
what you submitted,

how much was used,

when was it submitted,

the client's name,

project name,

character recorded, and

total accounting in your invoice according to the agreed fee per used recorded minute.

Confirm all the above in an email with the client before submitting your invoice.
All of this could take many additional days as the Instructional Designers implement all the audio parts into their final production.
And in addition to the above, the client may request that your submissions be broken down into individual files with specific file names.
We charge $1 extra for each file edited, and the fee goes to the VO talent in addition to the "voicing fee".
Cheers!
Rick Gordon is a veteran voice talent based in Canada, and is also the founder/owner of

Commercial Voices.com

and co-founder/owner of

e-Learning Voices.com

- two major online voice-over marketplaces. Commercial Voices.com was created 10 years ago as the web site where voice talents are "hit and heard." e-Learning Voices.com was introduced in 2008 specifically for e-Learning voice-over projects.

Your Daily Resource For Voice-Over Success