---
Voicing Healthcare Ads: How To Motivate

Listeners To Take Care Of Themselves
April 17, 2019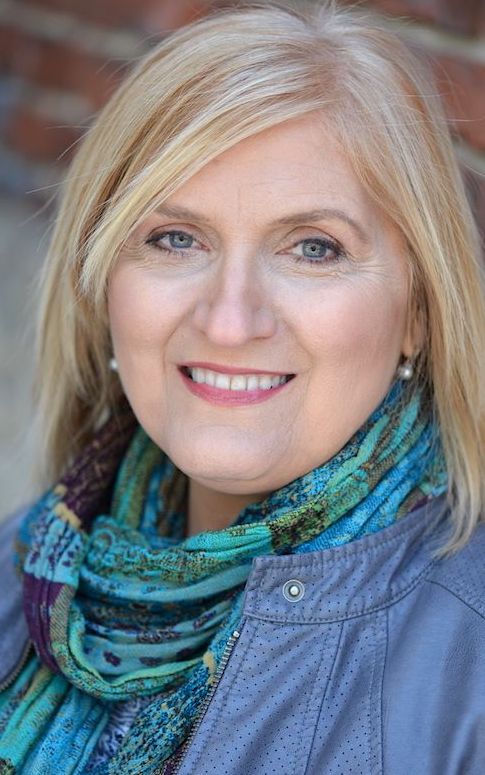 By Kim Handysides
Voice Actor & Coach

Healthcare ads are a mainstay in advertising and the voice-over chosen to present medical messages is a critical part of creative choice.

Healthcare commercials achieve their goals through a few specific avenues in terms of vocal tone and direction:

Sentimental

– those that tug at heart strings.

Inspirational

– through sharing success stories or great track records, and solution.

Matter of Fact

– as in, you've got a problem? We've got the solution.
Which of those types do you think is at the heart of this healthcare ad I voiced for the
Texas Children's Health Plan
?
The hallmark of healthcare ads is motivating people to act toward taking good care of themselves.

Easier said than done.

Consumers aren't generally interested in healthcare messages, and place their own health at the lower end of their list of priorities - unless they or a loved one is embroiled in the middle of a health problem.

Challenging people to make connections between behavior change and well-being is not easy.

Done well, it's presented through stories that resonate with target markets. But many healthcare ads have the added constriction of tight FDA controls over what can and cannot be said about procedures, methods and the places and people we turn to for ideas of where to go, and what to do, when we want to improve or take care of our health.

REMEMBER THE 'POWER' WORDS
Voice actors can get clues on how to better deliver the messages behind healthcare ads by gaining insight into how consumers react to certain word choices that may be in the healthcare script.

Words like "knowledgeable," "trust-worthy" and "cost-effective" gained top marks for inspiring customer loyalty. "Sincere," "authentic" and "safe" also resonated well with the consumers surveyed in that report.

The lesson here for voice actors is to keep these ideal messaging words uppermost in our minds when we approach how to perform our narrations for these ads - whether those appear in the copy or not - to enhance our delivery.
MAKE IT PERSONAL & GENUINE

To break past the vast divide of anonymity and reams of red tape people may feel when thinking about hospitals and health insurance, the actor voicing healthcare ads needs to take a personal approach.

Healthcare is ultimately very personal.

Our interactions - whether on the giving or receiving end - are one person to one person at a time. Remembering that, and bringing our voice over delivery to the one-on-one level, helps humanize the message.

Healthcare ad agencies know that the best way to reach their audience is through creating an emotional connection. One that garners trust.

In order to vocalize that, we voice actors have to be as authentic and genuine as possible in delivering the copy. Our ability to be sincere on behalf of our clients (i.e. the hospitals, health insurance companies for which we speak) can mean the difference between their client making a decision in their favor or not.

Though smaller than hospitals and insurance companies, commercial voice-overs on behalf of doctors and healthcare clinics are another important part of the mix of healthcare commercials.

Showcasing physicians may be a choice made by some hospitals, like how
Mount Sinai Hospital
made their docs (and themselves, as a result) seem more interesting and accomplished by promoting their musical side.
Whether the marketing venture has a bigger or smaller lens, the successful voice-over for doctor and clinic ads will be one that's compelling and relatable.

We need to spark emotion and curiosity, and not forget the most important tool in our voice actor's toolkit: the ability to storytell.

PHARMACEUTICAL AD CHALLENGE
Now, I can hear you saying, Kim, this is all well and good for branding messages, but how can a voice actor riff away at a DTC (direct-to-consumer) pharmaceutical ad in a conversational, storytelling voice-over manner? Especially when most of them are chock full of medical and legal terminology longer than Apollo's journey to the moon and back!

In a word, finesse.

Work those $50 words until they roll off your tongue as easily as your grocery list, and imagine you're sharing that info with your best friend - who's life could just happen to become a whole lot better by taking said medication.

I once had a client ask me to read a product monograph in a conversational way. A product monograph! That's the little insert full of clinical trials and p values inside the medication box.

Yup, it took a lot of imagining and world building, but I'm happy to say it can be done.

Happily, in spite of all the legalise and FDA restrictions put upon pharma ads, they do help people solve problems. They invite consumers to start conversations with doctors.

So the artful voice-over artist must self-direct to spin the words in, you guessed it, a compelling, authentic and genuine manner by focusing on the people, the pain of the problem, and the hope and joy of the solution.

Whether in the voice-over or action on screen, the myriad of emotions played in a healthcare ad are what ultimately make them successful, because our health is inextricably linked with our emotional state.

Unwell, we are unable to interact socially with friends, family and loved ones at the same level.

The stress of ill health unleashes a storm of emotional burden, whether we or a member of our close circle are the ones affected.

Docs, HCPs and other health care providers also bring incredible emotion in their passion for healing and finding cures and compassion for patients and caregivers.

So how do we as actors and voice artists pay tribute to the huge role emotion plays in healthcare ads in an honest, engaging way?

We do it by breaking the fourth wall. By interacting directly (in our artist mind's eye) with the person who could most benefit from the message we deliver.

Healthcare and related industries are highly competitive, so to succeed, those industries must stay on top of marketing trends.

This includes pre-roll ads, banners and social media spots, and also updating websites with patient portals and other tools to make it easier for patients to connect with docs and their services online.

Mobile marketing, digital marketing and social media advertising has seen massive growth and will continue to grow, while offline advertising - such as TV, radio, cable and print - will continue to hold its own for years to come.
-----------------


ABOUT KIM


Kim Handysides is a top voice-over artist in commercials, eLearning and narration. With a background in theatre and film and a thorough grounding in radio and television, she was a 2018 Voice Arts Awards nominee, and "loves sharing advice, tips and experience with anyone who asks."
She also loves dogs, mountains, beaches and story.



Email: KimHandysides@gmail.com
Web: www.KimHandysides.com
CLICK HERE FOR MORE HELPFUL

VOICE ACTING ARTICLES

Your Daily Resource For Voice-Over Success