---
AUDIOBOOKS
Be Honest: Are Your Non-Fiction Narrations
Deadly Boring? Give Them A TED (Pep) Talk

August 23, 2016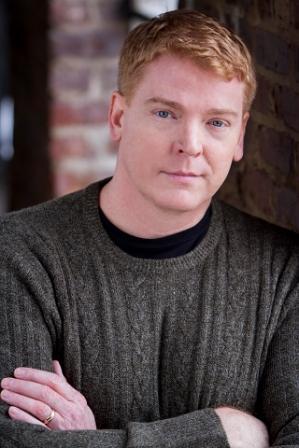 By Sean Pratt


Non-Fiction Audiobook Narrator and Coach





"Sean, why are non-fiction audiobooks so deadly boring?"



I get this question all the time when doing narration workshops or talkbacks with audiobook listeners.

It seems that many people purchase an audiobook about Wall Street investing, a biography, or an exploration of current events, give it a listen and are turned off by how flat the read is; the narrator droning on…and on…and on…and on…

They say,

"It sounds like they're sleepwalking through the book" or

"My God, he made it sound so boring and this is a topic I love!" or

"I heard this narrator do a great reading of a kickass Sci-Fi, but they really stunk on this one…What gives?!"
What gives, indeed.



IT'S NOT NON-ACTING



A funny thing can happen when you tell a narrator that they're going to be recording a "Non-Fiction Audiobook," because what many of them hear is "Non-Acting Audiobook."

They think that the moment you don't have dialogue, character voices or accents involved, all they're doing is reciting facts and figures.

But this is the first, and most critical, mistake they make when approaching non-fiction, because actually there's quite a bit of 'acting' involved!



DETERMINE BOOK'S CATEGORY



To elaborate, I want to focus exclusively on two categories of writing. There's

"First-person non-fiction," where the author relates to the topic on a personal level; i.e. - "I did this, I saw that, and then I thought about this other thing." Then, there's

"Second person non-fiction," where they address the reader; "You need to do this, or you should try that."
Yes, I know there are more categories, but I'm talking about delivery style, and these two seem to be the most ubiquitous, as well as the ones I narrated most often.

In either case, the first step in preparing to record a book in one of these categories, any book actually, is to find a way to establish an emotional connection with the material. Your ability to empathize and identify with both the author and the book's topic will have a direct impact on your read.

After all, if you aren't engaged with the material, how can you expect the listener to be connected to your narration?!



FOR EXAMPLE ...



That being said, let me use a real life example here and walk you through the process I use.

I narrated

The Antidote

, by Berry Werth, for Tantor Media. Here's the synopsis:

The Antidote tells the story of Vertex, a maverick drug company led by the charismatic Joshua Boger and a small group of entrepreneurial young scientists, who broke off from Merck when it was the world's best drug maker because they thought they could make drugs better.





Barry Werth captures the full scope of Vertex's twenty-five-year drive to deliver breakthrough medicines and transform the drug industry. The Antidote provides a ground-breaking close-up of Vertex's inner workings and the ferocious but indispensable world it inhabits.



Okay, let's be honest here; if I couldn't find a way to emotionally connect with this book about a drug company doing its job, then this was going to be an audiobook version of Sominex!



I BECAME THE AUTHOR



So to begin the process of connecting with the material, I simply became the author. That's right;

The Antidote

was now MY book, written by Sean Pratt!

From there, a series of scenes in its creation came to me. This meant imagining the moment of inspiration when I decided to write about this company and the incredible work they were trying to accomplish.

Trust me, having written a book myself, you better be truly inspired by the topic, or be chasing a big check, in order to deal with the journey you're setting yourself on.



VISUALIZE IT



Next, I visualized the days, weeks, months, and even years of research and interviews, along with the hours spent writing at the computer, that were needed to create that first rough draft. The countless rejection notices from publishers, the lack of interest from agents, the constant re-writing of the manuscript, and the gnawing feeling that my great idea might not be that great after all.

But finally, a publisher said yes, an editor was assigned to me, and we were off and running.



WE'RE A HIT!



Soon enough the book is release - and it's a hit! A

New York Times

bestseller kind of a hit! I'm rewarded with a book tour, fan email, and talk of future projects.

Then, out of the blue, I'm invited to give a

TED Talk

at an upcoming conference; TED being an acronym for

Technology

,

Entertainment

,

Design

. It's a global set of conferences owned by the private non-profit

Sapling Foundation

, under the slogan: "Ideas Worth Spreading."

The organizers want

me

to give a presentation about my book! Of course, I say "YES!" and start packing my bags.



PEOPLE EXCITED TO HEAR ME



Now, when I hit that stage to begin my talk, I know I'm walking into a room full of excited people who have come specifically to hear me speak.

There could be 50, 500 or 5,000 people out there, it doesn't matter; they're all on the edge of their seats in anticipation of what I'm about to say.

The next step is critical!

The text of the book will become, you could say, the transcript of my presentation.



It's now my job to be engaging, enthusiastic and entertaining. My delivery is conversational, funny, insightful, animated and relaxed.

If I can do that, I will educate my audience about this subject I hold so near and dear. And if I'm really good at my presentation, I just may enlighten them, as well.

So, that's it. When you're listening to my non-fiction narrations (both as Sean Pratt and my nom de vox, 'Lloyd James'), it is, in effect, me giving TED Talk .

That's me, speaking through the microphone, seeing the audience in my mind's eye and sharing the knowledge I have with a sense of joy, energy and intimacy.
----------------------


ABOUT SEAN


Sean Pratt has been a working professional actor in theater, film, TV and voice overs for over 30 years. He holds a BFA in Acting from Santa Fe University, NM. He has been an audiobook narrator for 19 years (aka – Lloyd James), recording over 850 books in almost every genre, and has received eight AudioFile Magazine "Earphones" awards and five "Audie" nominations from the Audio Publishers Association. He narrates for such companies as Blackstone Audiobooks, Tantor Media, Gildan Audio, Hachette, Random House, Penguin, and Christian Audio. Notable titles include

A Death in the Family

by James Agee,

Infinite Jest

by David Foster Wallace,

Elvis in the Morning

by William F. Buckley and

Lindberg

by A. Scott Berg. Currently, Sean coaches performers on audiobook narration technique.

Email: seanpratt@comcast.net
Web: www.seanprattpresents.com



Your Daily Resource For Voice-Over Success