---
VOICE ACTING
MO-JOE Friday Video: Advice For Newcomers -

'Don't Fall Into The Flapping Yap Trap'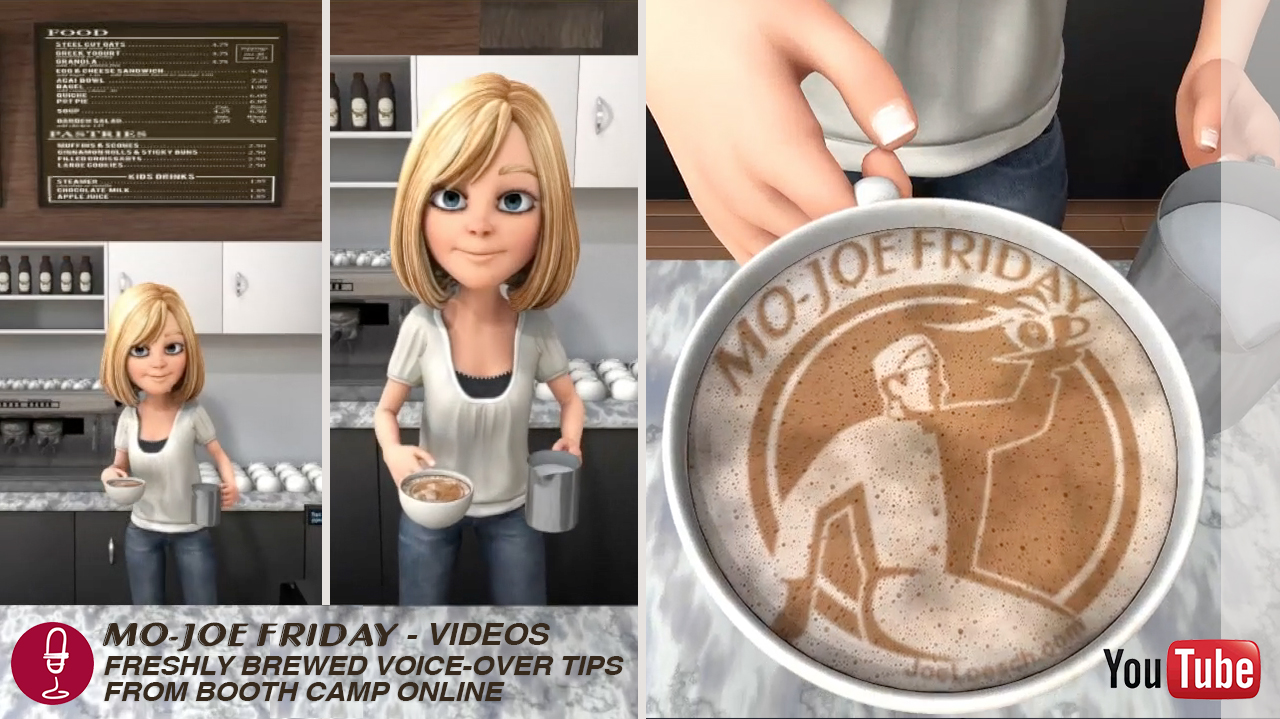 (VOXtra) - The voice over biz is changing rapidly, both in performance styles and marketing techniques.
But some age-old advice never ... well, ages.

Case in point: J
oe Loesch
's
MO-JOE Friday Videos
on
VoiceOverXtra
reached Episode 70 recently, yet Episode 1, way-back-when, gives VO newcomers timeless advice.
"You can't be all things to all people," Joe warns in this episode. "The more you can narrow your target market, the better" ...
Joe Loesch is a top voice actor and voice-over coach, an award-winning spoken word producer, and (... drum roll ... ) your leader at
Voice-Over Booth Camp
.
Joe also trains you in a recent
VoiceOverXtra
webinar recording:
Master 3 Levels of Voice-Over Performance
.
Here's a link to details
.
And come back soon for MO-JOE!
On the first and third Friday of every month, Joe delivers
MO-JOE Friday Video
refills on all aspects of voice acting and succeeding in voice-over to
VoiceOverXtra
readers.
Check out past episodes here.

Your Daily Resource For Voice-Over Success