---
Interview: Kat Keesling
The Story Behind 'HearTheBill'
- And It's Just The Beginning
By John Florian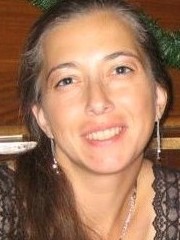 Soaring by the minute toward a half million web site visits, it was the idea that "may be crazy enough to work."
In a morning Facebook chat on Aug. 7, voice actors Kathleen 'Kat' Keesling (right photo) and Diane Havens (left) bantered about heated opinions swirling HR3200 - the controversial House health care reform legislation - from people who had not even read the bill.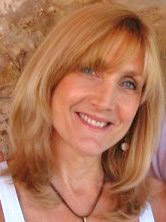 Then Havens had an idea.
And within a few keystrokes, she and Keesling
were moving on the concept of Hear The Bill - a web site to host an audiobook of that legislation. All
1,018 pages of it would be read by volunteer voice actors.
"I loved this idea because r
eading legislation is intimidating and takes time," Keesling explains in the VoiceOverXtra interview below.
"

Offering the bill in an audio format delivers the information in perhaps an easier way," she says.
"
Armed with the knowledge of what's in the bill, citizens can speak their opinions to their representing members of Congress in an efficient and peaceful manner."
Less than a month later, on Sept. 3, the 24-hour-long audiobook was released.
The press loved it, spreading the word.
Within a week, HearTheBill.org had logged more than 100,000 visits. And the numbers continue to climb.
VOLUNTEERS GAVE TIME & TALENT
More than 80 voice actors volunteered. Each is credited on the web site for the sections they read, and they received links to their web sites and email addresses.
All volunteers are also named at the Our Volunteers link on the HR3200 Audio page.
"All gave what they could in time and talent," say Havens and Keesling.
"Some even offered more help than we ever thought to ask of them. We are heart-warmed and overwhelmed."
NEXT PROJECT BEGINS
Yet as daunting as this project was, a second phase has already begun: the reading of the Senate's health care reform bill, introduced yesterday.
But first, enjoy this interview with Keesling about how the project was born, lessons learned, and what's ahead ...
Kat, how and when did the idea germinate to create the "Hear the Bill" project?
Actually, the idea blossomed on Facebook on my Wall after a repost of a blog.
Diane had the idea, and together we made it into what she envisioned. With my experience in infrastructure and systems from my former past in Operations Management, I was able to get started confidently.
Here are those early Facebook messages (with other posts on that page deleted, to protect the privacy of my friends) ...
August 7 at 7:30am - Kathleen Keesling: EXACTLY! Reading this blog, it's obvious he thinks half of all Americans are stupid ... but it's also obvious he DID NOT read the Bill!

August 7 at 7:48am · Diane Havens: Hmm. Maybe if the bill could be made into an AUDIOBOOK!

August 7 at 8:01am · Kathleen Keesling: First I thought ... "Man, she is so lovely how she lightens my posts with optimism." Then I thought, "Yeah! Actually that is a GREAT idea!!"

August 7 at 8:07am · Diane Havens: Well, if nothing else, it might get more attention. If we could get say 50 voice actors to donate their time to record just 20 pages, set up a web site with the audio on it, get some publicity. Totally non-partisan. We give no inkling if we are for or against the bill. Let the people decide. Voice actors from all over the country. It may be crazy enough to work.

August 7 at 8:29am · Kathleen Keesling: Actually ... I LOVE IT!!!

August 7 at 8:39am · Diane Havens: I do too. Let's do it. Shall we post it on a P2P as a not-for-profit project? We can call it HEAR THE BILL: We read, you listen, we all decide.

August 7 at 8:49am · Kathleen Keesling: That would be great! I own the site Voices4Issues as well, in the event we want to use that. I want to get started.
That's a fascinating online conversation, Kat. Why did you jump into this so readily?
I loved this idea because r
eading legislation is intimidating and takes time. And though our media summarizes proposed legislation with the time they have, it still doesn't cover everything.
If it were so simple as to be condensed into a news program, the bill wouldn't need to be 1,017 pages. It is not simple, not easily summarized, and something all interested citizens should review.
Whether you are for or against the bill really cannot be determined without knowing what is actually in it.
Offering the bill into an audio format delivers the information in perhaps an easier way.
To listen, rather than read ...
Yes. Of course, since the audio totals nearly 24 hours of information, it's still a ton to digest.
However, utilizing drive times and workouts, audio is still much more manageable than reading it from paper or computer screen.
Also, there is a large segment of our society that has difficulty reading due to partial or full blindness.
The retirement community comprises many of those that really gain value from audio. They may be able to see, but following along with audio may help heighten the senses and understanding in the case of eye fatigue.
Educators know that when you add involvement of more than one of the senses, learning and comprehension is improved.
And what did you hope to accomplish?
Armed with the knowledge of what's in the bill, citizens can speak their opinions to their representing members of Congress in an efficient and peaceful manner.
They can illustrate whether this bill answers their concerns - and if not, they can express what portions that are an issue or need some attention.
To me, this is a more peaceful and productive method of getting things done. And, this discourse hopefully brings people together for a solution.
Our elected Representatives are hired to represent our opinions. And if we don't do our part, they are crippled in doing theirs.
How long did it take you and Diane to plan and implement your ideas? What were the stages?
I grabbed the hearthebill domains, and feeling that this was going to grow big, grabbed them all (com, org, net, info, etc).
I started building the site from there.
Because Diane is a very eloquent writer and had a vision in her mind, she wrote the home page statement and eventually took on all of the email communication.
I created all the forms, procedures and site navigation / infrastructure.
You must have faced challenges ...
The biggest hiccup was the hierarchical structure of the bill.
I made a huge error in understanding how that worked, and initially gave incorrect information. It could have been forgivable to leave it, but we wanted to correct it as soon as we found a proper answer.
Robert Sciglimpaglia offered his assistance voluntarily, and we also had assistance from a person who remains unnamed until he gives us permission.
We found there were varying instances of when hierarchy differs. Also, differences in how citations of code are spoken, which can vary depending on audience and type of legislation (state / federal / international).
There really is no 100% correct answer that would work for every document in the U.S., but there are some similarities and for this bill, we have the correct one.
Quite a learning experience.
We also ran into things that worked and didn't work with communication.
We started a forum that sort of worked, but I finally took that down.
That sort of thing is expected.
Many times, the best forms of communication will vary based on group dynamics.
Any other nightmares?
Oh yes. Once the audio was getting uploaded, the playback began slowing down to a halt.
We overloaded the server.
I had to play around with solutions and finally came up with one that seemed to work.
However, I knew that when we launched I needed to change the site navigation to allow for a larger amount of visitors.
With the original site design of all audio on one page, it was just not going to work.
Then, we were working on a PDF of the bill that formatted differently than the original.
I'm shaking my head.
There was a lot of shoulda-coulda-woulda action.
We coulda had it so much easier and quicker, but we did it and are doing it, and not looking back except to learn for next time.
Both Diane and myself worked long hours. I personally had a bunch of nights with only a couple of hours of sleep or bizarre sleeping patterns.
I knew early on we were taking on a project that seemed impossible to manage between the two of us.
But with the work of the volunteers and incredible positive feedback from everyone early on, there was no way I would turn back.
Your project was a great outlet for voice actors who want to contribute, or "give back." Was it difficult getting volunteer readers?
To get started for momentum, Diane posted on Julie Williams' Forum and I utilized status updates to drum up interest in the social media networks.
We received excellent response using both mediums.
We went viral when other people started re-tweeting and then they told two people, and they told two people, and so on and so on.
What feedback did you get from voice actors?
It was pretty cool. People who saw what we saw, wanted to start right away.
There was a lot of passionate enthusiasm.
Some people had a break with work and wanted to be doing something, and a lot of us were just fitting it into our days.
The response was very positive, and that is something that our community of talent is known for.
The main reason for many in volunteering was to help. We have quotes on their pages (of recordings) from the volunteers who chose to add expressions in their own words, as to why they wanted to take part in this project.
How did you control the audio quality from so many contributors?
We did have varying degrees of audio quality in the recordings, and that was to be expected because we had varying levels of talents.
You received phenomenal press coverage. How did you accomplish that?
We have had fabulous press. Of course, that came with some work.
Diane had a contact who shared a press list, and gave her some tips on format.
We posted the Press Release on the site and shared it with the volunteers, and well, it's amazing how well connected voice talents are in the media outlets.
We really are one heck of a force!
And you track responses to the site, of course.
As of September 17th, we have had over 446,000 hits on the site.
There are statistics tracked for downloads and pages, as well.
Obviously at this early date, there will be more hits on the earlier pages if people are listening in order, and that is the trend we see on the statistics.
What feedback have you received from these listeners?
All very positive. Some feel the need to express their personal issues with the bill and their personal situation, and that is interesting reading.
The gratefulness for our efforts is repeated in so many different ways.
During all this work, how did you keep up with your main voice acting business? You must be exhausted!
Yes. This was very, very hard.
I am normally a very busy voice actor, as most who know me would attest to.
With support of my family and being careful to hydrate and eat properly - I wasn't perfect with squeezing everything in - but it worked out OK.
You've indicated plans to continue this project with the reading of other legislation. How will you determine which legislation to record?
In my vision, we would put to audio as much as we have volunteers to do.
What to record would be a tougher question. I suppose it would be based on the feedback of our volunteers and listeners' demand first.
And if we can't come up with a consensus that way, then by size, largest to smallest.
Where do you want to be with this, say, 12 months from now?
Twelve months from now, I'd like to see us doing this full time, all of the time.
HearTheBill would remain ad-free, non-partisan, and hopefully, expand to include state-level legislation.
We are working toward obtaining our 501(c)3 and fundraising for grants. That is quite a learning curve in and of itself.
For sure. Kat, w
hat question didn't I ask? Feel free to add any comments.
We would like to invite volunteers to contact us on our web site! We are preparing for our next project, which is the Senate version of the bill.
Thanks, Kat. Good luck to you, Diane and all your volunteers!

Your Daily Resource For Voice-Over Success