---
See And Cheer Nominees For The SOVAS
2023 Voice Arts® Awards: A 'Global Celebration'


(VOXtra) - With more award categories and global reach than ever, the
Society of Voice Arts and Sciences
(
SOVAS
) has announced the nominees for the
2023 Voice Arts® Awards
- the 10th annual "global celebration of the industry's best voice over actors."
The reach is indeed global, with major categories this year in English, Arabic, Spanish, Portuguese and English-speaking Africa.
And the awards for voice actors and associated craft professionals in more than 100 categories range from voices for motion picture animation and radio and TV commercials to audiobooks, spoken word, voice over demos, political ads, toys, audio description for the blind and low-vision people, and many more.
Winners will be announced and honored at the 1
0th Annual Voice Arts Awards Gala
, December 10 at the Beverly Hilton Hotel in Beverly Hills, CA. (
Ticket info.
)
"The Voice Arts Awards is voice acting's biggest night, an annual celebration of nominees and winners of the most prestigious award in the world of voice acting and associated craft professionals," SOVAS says in a press release announcing the nominees and Gala.

Among honorees that night will be winners of four
Outstanding Body of Work
categories. Nominees for these are:
Outstanding Body of Work - Best Voice Actor:

Melique Berger

,

Stephane Cornicard

,

Andrea Emmes

,

BIGLLOU Johnson

and

Kari Wahlgren

.



Outstanding Body of Work - International - Best Voiceover:

Joe Hage

,

Simon Kennedy

,

Chilu Lemba

,

Nicholas Maddern

and

Francisco Paz





Outstanding Body of Work - Best Spanish Voiceover:

Isa Junca

,

Gabriel Porras

,

Carlos Rondon

,

Nacho Sacchi

and

Fabian Toro





Outstanding Body of Work - Best Arabic Voiceover:

Faiza Kennouche

and

Fahad Mishal
'EXTRAORDINARY QUALITY OF ENTRIES'
"I am utterly impressed by the extraordinary quality of the entries and the global reach of the Voice Arts program," says SOVAS Chairman and CEO
Rudy Gaskins
.
"Voice actors have labored tirelessly in the shadows far too long. This is a celebration of their lifelong dedication to a genuine art form that has the power to move and inspire people of all ages."
Gaskins also tells
VoiceOverXtra
that the awards represent even more in the world today that is "ensnared by seemingly insurmountable conflicts and discord."
The awards, he says, "alongside the international community it has united, exemplify the promise of hope, peace, and a brighter tomorrow. In these turbulent times, the resonance of human voices takes center stage."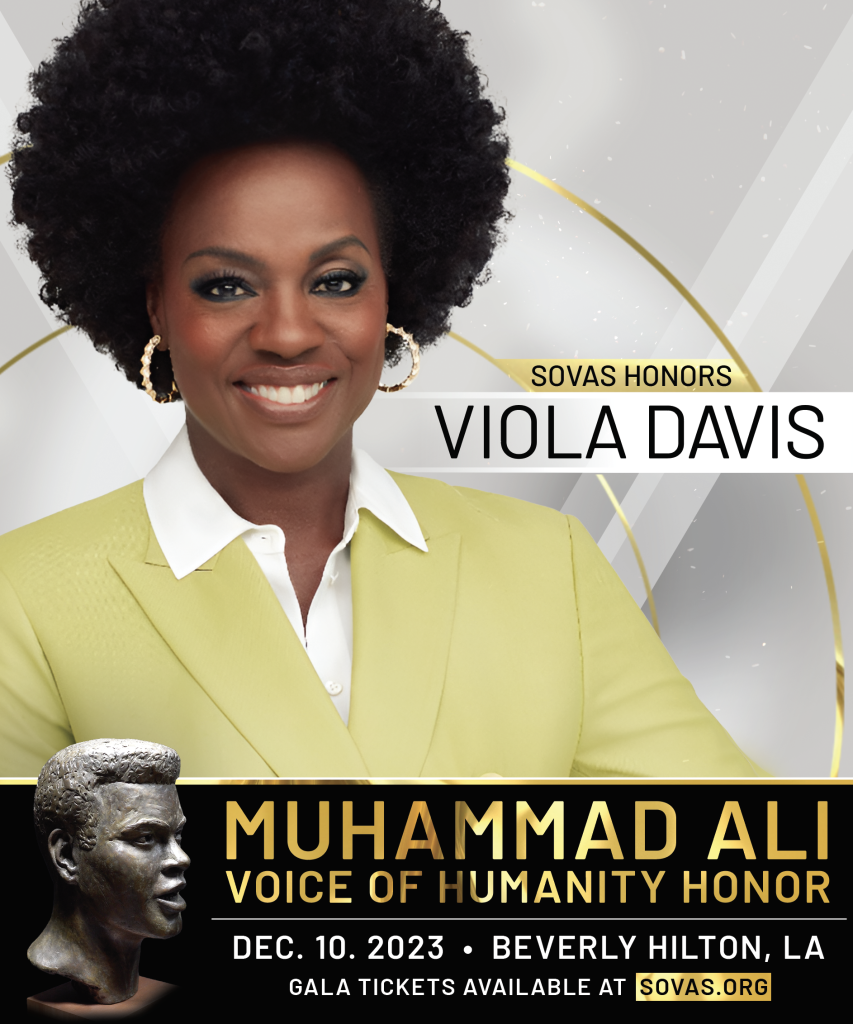 Every year at the Gala, SOVAS also honors three distinct voice actors for their work within the industry. This year's honorees are:
Viola Davis

,

Muhammad Ali Voice of Humanity Award

,

Eugenio Derbez,

Voice Arts Icon Award

, and


Mabel Cezar

,

Voice Arts Apex Award
Keith David
, recipient of the inaugural Voice Arts Awards a decade ago, will also be honored.

Your Daily Resource For Voice-Over Success