---
VOICE ACTING

In Remotely Directed Voice-Over Sessions,
Be Easily Directed &

Don't Talk Between Takes!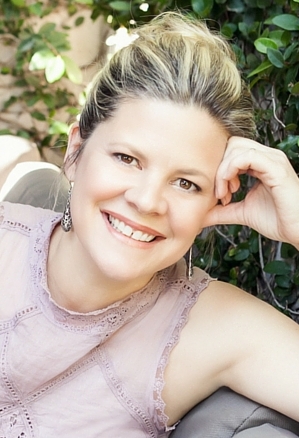 Reprinted with permission from the author's original blog here.
Voice Actor & Course Creator
Remotely directed voice-over sessions. Can you manage them?

I used to get nervous about them - mostly because in "phone-patch" sessions (the client simply listens in on the phone), I was never sure if we would be able to hear each other clearly.

Further, if I'm being directed AND recording the session, I worried about technical glitches on my end. What if I had to record it all again, after-the-fact?! That would not be cool. I'd look extremely unprofessional.

When in the booth alone, the isolation is freeing! You have the ability to do as many takes as necessary.

Directed sessions, on the other hand, mean not only reading as cleanly and mistake-free as possible, but also to being both open to direction and being directable. Those are two major necessities for working voice talent.

BEING 'CONNECTED' IS HUGE ASSET
However, as the bar continues to be raised in the voice-over industry, being a "connected" studio is a huge asset.

Being connected provides the technical capacity for someone to both direct you and record on the other end. This frees up the voice actor considerably.

And, there are a handful of ways to be connected – for instance, via
ISDN
,
ipDTL
,
Source-Connect
and a few more.
Skype
is also common, but doesn't make you a "connected" studio, because it doesn't allow the producers to record you on the other end.
I purchased the Source-Connect system for my studio six months ago, and while I have yet to use it, ironically, I've had more directed sessions in the past six months than ever in my 13 years in voice-over. Generally, these sessions have used my clients' ipDTL links or Skype.
And thankfully, I LOVE feedback. I suppose that's one of the reasons I am therefore, directable.

I listen well and make changes easily. Plus, I'm able to leave my ego aside and hear feedback without worrying that I'm "doing it wrong" - knowing it simply needs additional direction.

Perhaps this increase in directed sessions came from a message to the universe that I'm open to doing them when I purchased Source-Connect. Or perhaps it's a result of working on projects with more and more people needing to provide input. I don't know.

What I
do
know, however, is how to manage a directed session. The number one tip I can give to a voice actor in their booth on a directed session is to: STOP TALKING.
What? A voice actor? Stop talking?

Yes. And here are five reasons why:

1.

The director, engineer, copywriter, producer, and/or client (and sometimes more than that) need to hear you clearly. They need to contemplate your takes and possibly discuss them among themselves. Sometimes they change the script. Sometimes they debate your delivery. But, most importantly, the conversation rarely, if ever, needs your input.




2.

You need to be able to hear everyone else and their feedback. Listen AND hear what they are saying. Whether there is one person or several listening in on the line, you can't REALLY hear their feedback and input if you are commenting.




3.

The takes aren't necessarily clear to these people if you are chatting in between. They just want… Take one. Take two. Take three. And quiet.




4.

The session must be distraction-free. Distractions to listening will make the entire session more difficult.




5.

Time. The shorter the session, the better for everyone. And, the more likely the client will be happier with how it all went.
Professionalism is paramount in directed sessions. If there is ever a moment to be on your best behavior it is on a directed session, either in your own booth or at someone else's studio.

While there are a lot of clowns in our business, there is a time to know when to be entertaining (within the copy!) and when to play the straight guy (in every interaction).
-------------------------


ABOUT NATASHA


Broadcast and non-broadcast, Natasha has recorded 10,000+ commercials and voice-over projects over the past 13 years, including Adventures by Disney, ZipRecruiter, and Electrolux. With a Bachelor's degree in Radio Television Arts, several years of singing jazz in New York City, and many, MANY jobs paying her dues, she started her voice-over business as an eager entrepreneur. She's also a prolific list maker, which has helped her move her business and family to three different countries. Her course offerings from

Master VO To-Do List

helps working voice talent get their business on track.

Email: natasha@natashamarchewka.com
Voice-Over Web: http://natashamarchewka.com


Master VO To-Do List

Web: http://votodolist.com

ALSO ENJOY THESE

VOICE ACTING

ARTICLES

Your Daily Resource For Voice-Over Success