---
'Regular' Online Job Posting Brings
Top Roles In Near-Oscar 'Dolphin' Film
Community Development Manager, Voice123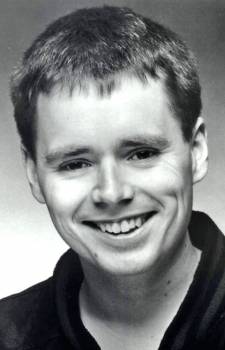 A year ago, we caught wind of an exciting voice over job booked on Voice123, and finally the story can be told.
If you have ever booked a voice over job with a non-disclosure agreement that left you dying to tell someone about, but could not, you might get some insight from this about the far-reaching chain of business decisions that have to be respected when working with high-profile companies.
The voice over portion began as a job posted on Voice123 by the director of an animation film company based in Lima, Peru.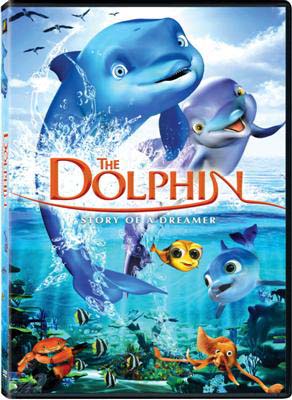 I learned the exciting details about what happened on the job, when I received a recent phone call from voice talent Robbie Daymond.
He had won the job as lead voice talent dubbing the original Spanish into neutral U.S. English.
Below, Robbie shares his voicing experiences.
But first, see the transcript of this 2009 live online chat between an executive of the film and a member of the Voice123 staff ...

"Leo, I have great news for Voice 123.
"Our company, Dolphin-Films, based in Lima, Peru, made an animation movie called

The Dolphin - Story of a Dreamer

.
"It started as a very small project until 20th Century Fox set their eyes on it, initially in Latin America.
"We dubbed all voices in Spanish and Portuguese (Brasil) with our own talents.
"Later, 20th Century Fox asked us to dub the voices to neutral U.S. English, so thatīs when we used Voice123.
"For our English version of the film, all voices came from Voice123, thanks to your excellent service.
"Now, 20th Century Fox has bought All Rights for North America that will be released in the USA and Canada, beginning of next year, initially in Blu-ray!
"All voices (but the singer) were contacted and contracts signed thanks to Voice123."
Voice123 was used to cast this job, but for the final recording with the director, the talent were flown to Lima.
This is not unheard of because some directors prefer having everyone together, and the streamlined online casting process saves money to allow for directors to afford such costs.
Hear the wonderful voices in the film's trailer:
WHY DID WE WAIT?

We didn't say anything about this at the time. Are we crazy? No, not at all.
What happened was that 20th Century Fox became a teeny-tiny bit preoccupied with the release of a film called
Avatar
.
And the director of the
Dolphin
film asked us to keep this under wraps until they were ready to promote it.

All the voice talents who share their success stories with me display an amazing balance of flexibility, talent and desire to create a work of art. It's a model that all voice actors should follow.
Here's Robbie Daymond's story of his role in
The Dolphin - Story of A Dreamer
...
'Just Your Regular Job Posting'
... Top Roles & Trips To Peru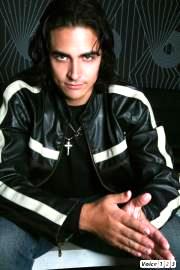 I played two roles.
Daniel is the main character in the film, and Carl the sidekick.
Yet since Dolphin-Films and Fox weren't sure about billing the two main characters as the same actor, they used my Christian name, rather than my stage name, for Carl.
Random, but funny.

The auditions were pretty standard. Just your regular Voice123 job posting:
budget undefined,
international animation,
dubbing from Spanish to English,
multi-character ADR (automated diaglog replacement) project,
working remotely.
Open auditions, then direct contact with the producers for callbacks.
Conversation with director and bada bing! Hired for the role of Carl.
The original idea was for them to send all of the actors syncing material over the net.
Then we were to do our own ADR, and send it back for them to mix and match.
It kind of worked for the smaller parts, but we soon realized it wouldn't for all of the material needed for the main characters.
So the director flew me and another cast member down to Peru!
We recorded for two weeks, got an awesome paid vacation and solid pay.
We thought it was over. No!

Four months later I got a call from the director, saying that the dude originally cast as Daniel needed to be replaced - and that the director also needed an English singer for the theme song.
I brought in my friend and old college roommate
Steven Booth
to redo one of the parts I had done, that had a similar sound to Daniel.
Then I agreed to re-voice the main character, as well.
We did a couple of tests with Fox to make sure they couldn't tell both Carl and Daniel were the same guy!
A week later I'm back in Peru for 10 days!
This time with Steven Booth and
Debbie Repashy
, an incredibly talented vo artist who did multiple female voices, as well.
We banged it out and got a rough mix done less than a week before the 20th Century Fox deadline. Made a lot of friends, did a lot of work.
I think the best thing about this was that when we were hired, it was never specifically for the movie itself to be aired or sold.
Our voices were being used as a selling tool for the USA and international market.
There was no guarantee that it would be us in the final English version.
But we really put our hearts into this little Peruvian Indie film and Fox loved it - so here we are!
They're using our voices for the DVD.
It is getting a full, North American DVD release.
It was the #1 box office film from Peru, all time.
It was one of the top 20 films being considered for an Oscar last year!
And it all came from just your normal, maybe even "risky-no-budget-might-pass-it-up" type of project on Voice123.
Gotta love it, and it goes to show, you never know what could come out of any audition, no matter how small it may look.
-RD
Steven Lowell is a voice actor based in New York City, and Community Development Manager for

Voice123

, the online voice over marketplace that provides online auditions and work for its members.

Your Daily Resource For Voice-Over Success