---
Voice 2008 Report: Monday, Aug. 11
VoiceOverXtra

's

Bloggin' Dream Team

reported on daily events at Voice 2008 - the voice-over industry's major annual conference, Aug. 7-11, at the Hyatt Regency Century Plaza hotel in Los Angeles. Check all reports in this series! Team members were voice actors

Bob Souer

,

Kara Edwards

,

Dave Courvoisier

and

Bobbin Beam

, led by webmaster

John Florian

. We appreciate the fantastic efforts of these bloggers - and the wonderful cooperation of all Voice 2008 attendees as we prepared these reports for you.



See earlier reports and photos:


Sunday, Aug. 10
Saturday, Aug. 9
Friday, Aug. 8
Thursday, Aug. 7
Red Carpet Reception, Aug. 7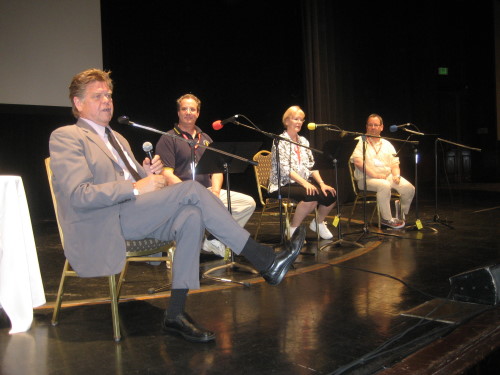 VO master voice talent and trainer Pat Fraley, left, led voice actors in Monday morning's session on how to create authentic dialects.
Pat Fraley: Character Depth Requires
Creating Authentic Accents ...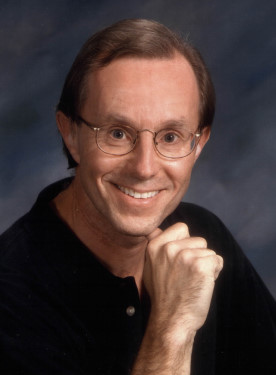 Pat Fraley - the master voice talent and trainer who has created more than 4,000 character voices - brought many of those characters to life Monday morning as he instructed voice actors how to focus on creating authentic dialect.
In the conference's final session, Fraley said that putting less emphasis on accurate dialect, and more on being authentic, will advance and accelerate a voice-over career.
"Doing everything perfectly will not get you where you want to go," he said. Rather, build a character with depth. In other words, add characteristics that create a character in your own style.
Step into the process with fun and play, he said. But follow these four elements to create authenticity:
Study dialects in movies, TV and Internet searches. Google "dialect."

Learn the basics of a particular dialect and practice those sounds with a partner.

Observe others.

Add your own charactertics.
"You don't want to play just the accent without the acting," he advised.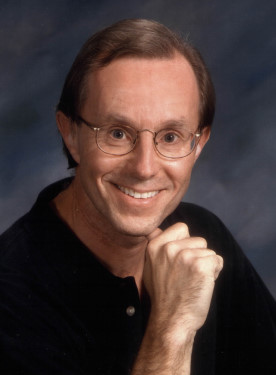 Was attending Voice 2008 worthwhile for voice actor

Erik Sheppard

?
Oh sure, he beamed in the show hotel lobby as many were heading home after the final session. "It got me out of my cage and pressing the flesh," he said.
And like hundreds of other show-goers, he'll likely return to the annual conference next year for more of the event's theme: education, technology and community. This year's version was all of that - and more.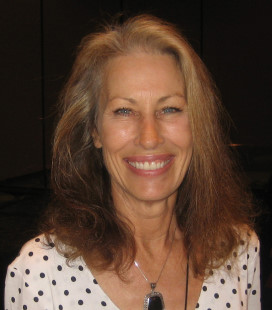 Kudos to conference co-executive producers

James Alburger

and

Penny Abshire

, and event producer

Denise Chamberlain

(pictured) and her crew.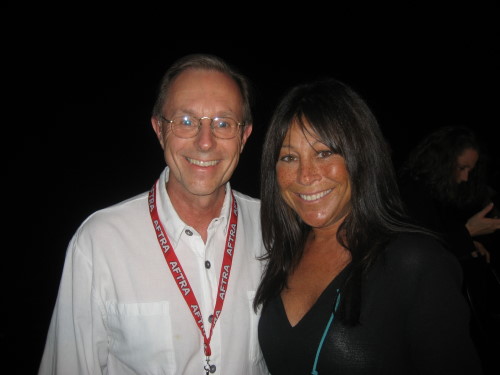 I want to share another picture with you: me with voice star and author

Terri Apple

.
About five years ago, my step-son

Christopher Lula

gave me Terri's book,

Making Money in Voice-Overs

. when I'd voiced interest in a voice-over career. So Terri helped get me started - and after a panel session Sunday night we met. Quite a thrill. By the way, Terri has just revised her book, which now includes a CD.
Finally, please check the wrap-up blogs of our Bloggin' Dream Team. These sleep deprived voice actors did an amazing job for us this week:
PS: Thanks also to my wife,

Nancy

, for tending the

VoiceOverXtra

booth. She enjoyed meeting you all!