---
APAC-AUDIES WEEK
The Audiobook Narrator's Survival-Fun
Guide To APAC-Audies Week In New York

May 2, 2017

(VOXtra) - New York City should declare late May this year as

Audiobook Week

, when the industry's narrators, publishers and producers are gathering for major events, networking and partying - anchored by

APAC

- the annual conference of the

Audio Publishers Association

(APA) on May 31, and the next night's glamorous

Audie Awards

®

Gala. The Audies is the premier awards program in the United States recognizing distinction in audiobooks and spoken word entertainment.
Note: If you don't already have a ticket to

APAC

, think NEXT year for attending. It's sold out. And the

Audie Awards Gala

tickets - if still available - are $450 for APA members, $550 non-members. But that doesn't leave you on the streets, since pre- and post-socials - including the infamous Naudies Night - will have you rubbing shoulders and exchanging business cards (print more!) many times over. (Advisory: Your throat will get a workout, so plan your recordings accordingly.)

Tom Dheere

has been following

APAC

for

VoiceOverXtra

for many years, and treats us to the following "Narrator's Survival-Fun Guide" to where to be in this busy week. (Special thanks to narrator/coach

Johnny

Heller

who laid the foundation for this in a February blog.)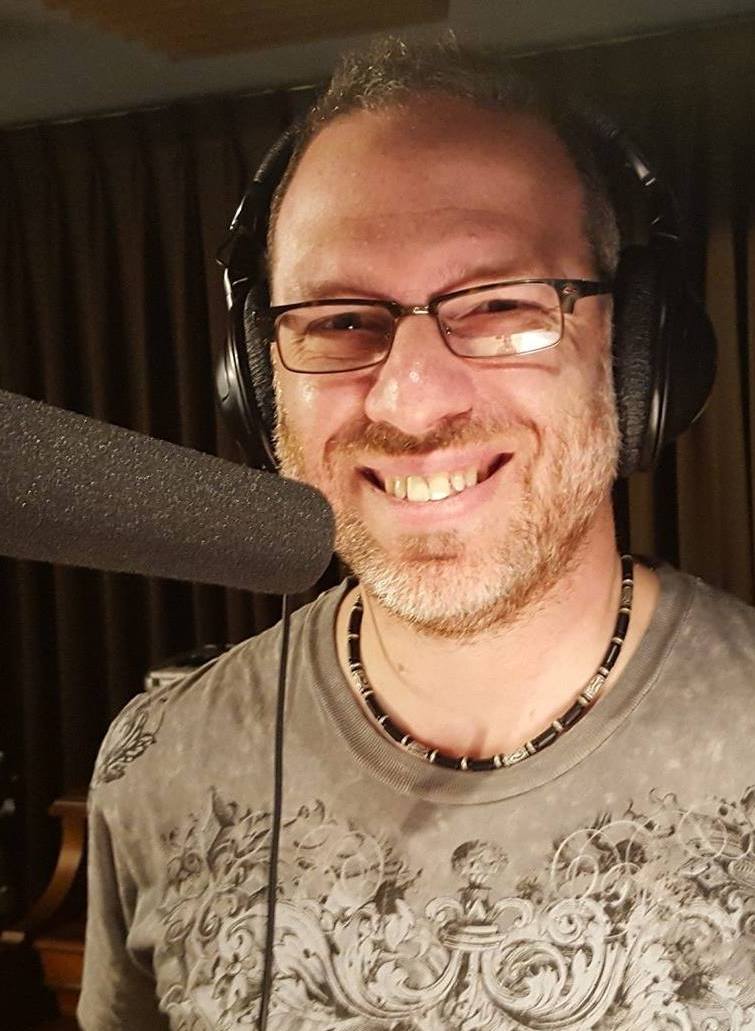 By Tom Dheere


Audiobook Narrator, Voice Actor, Business Coach



The Audio Publishers Association's

APAC

and

Audie Awards Gala

week offers much more that two highly anticipated annual events. Much more!

Here is everything you need to navigate and enjoy all the wonderful audiobook events in New York City from May 30 to June 1 - and even further if you attend

BookExpo America

and

BookCon

.

BTW: If you have additional tips or tricks to share, please post them in the "Comments" below. Enjoy!



WHERE TO STAY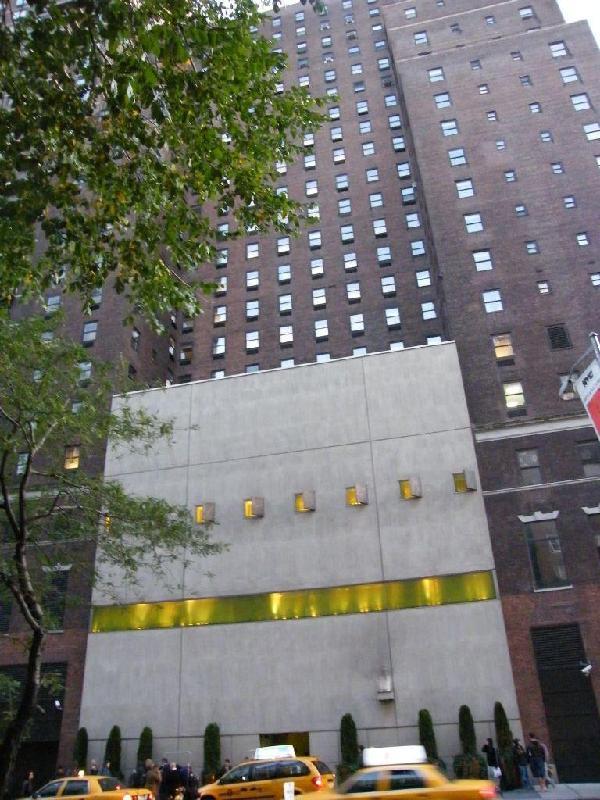 If you haven't found a place to stay yet, the

Hudson New York, Central Park Hotel

(pictured) is a popular destination for many APAC attendees this year. Here's the address: 358 W 58th Street, New York, NY 10019; click here for details and reservation. Or call 212-554-6000.

FYI: this is a good time to see what points you've saved up from your various hotel stays over the years and see what you can cash in. Even if you don't have enough points for a free night, some hotels let you cash in points for a discounted rate.



AirBnB

is always a fun and relatively inexpensive option. I've used it many times over the years and never had a problem.

There are also many hotels in New Jersey, just a few minutes west of the Lincoln Tunnel. For instance:

Hotels in

East Rutherford

and

Secaucus

. From there, take a bus to the

Port Authority Bus Terminal

(check www.njtransit.com to find the right bus line.
Hotels in

Weehawken

. From there, take the ferry that runs directly behind the

Jacob K. Javits Convention Center

where APAC is hosted. Check www.nywaterway.com for the ferry into.
Hotels in

Jersey City

and

Hoboken

. From there, take the PATH train into Manhattan. Check www.panynj.gov/path for the PATH info.
GETTING AROUND TOWN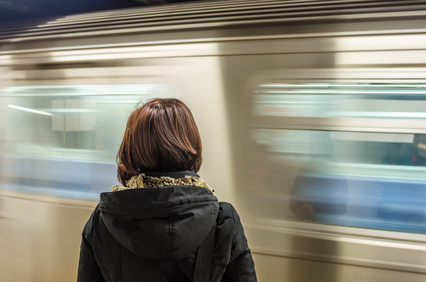 If you buy a

Metro Card

for the NYC

subway

you can use it on the PATH system, too.

Of course,

Uber

and

Lyft

are other popular options.

Taxis

can get pricey.

But I prefer the subway. If you take the subway, click here to download the

MyTransit NYC

smartphone app, which shows you subway maps and alerts about delays and shutdowns.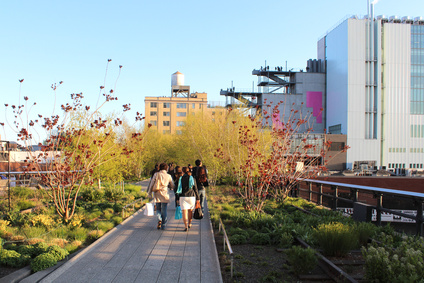 If it's a beautiful day, walk!

A special walking treat on the West Side is the High Line - an elevated railway converted to a walking path festooned with floral life and sculptures. The extra-fun part is that the High Line starts (or ends, depending on your perspective) right next to the

Jacob K. Javitts Convention Center

(site of APAC).



NEED TO RECORD?





If your portable recording gear or hotel pillow fort doesn't work for your auditions and recording jobs during the week, check out

Edge Studio

at 115 West 45th Street (between 6th and 7th Avenues), Floor 8.

The studio is open Monday through Friday from 10 am to 6 pm ET. To book: email production@edgestudio.com or call 888-321-EDGE (3343).

Studio time there costs $25 per 15 minutes to record an audition; $200 per hour to record a job. Both rates include an engineer.



JOHNNY HELLER'S WORKSHOP




Tuesday, May 30; 9:00 am – 5:00 pm


Baruch College, Engelman Recital Hall
55 Lexington Avenue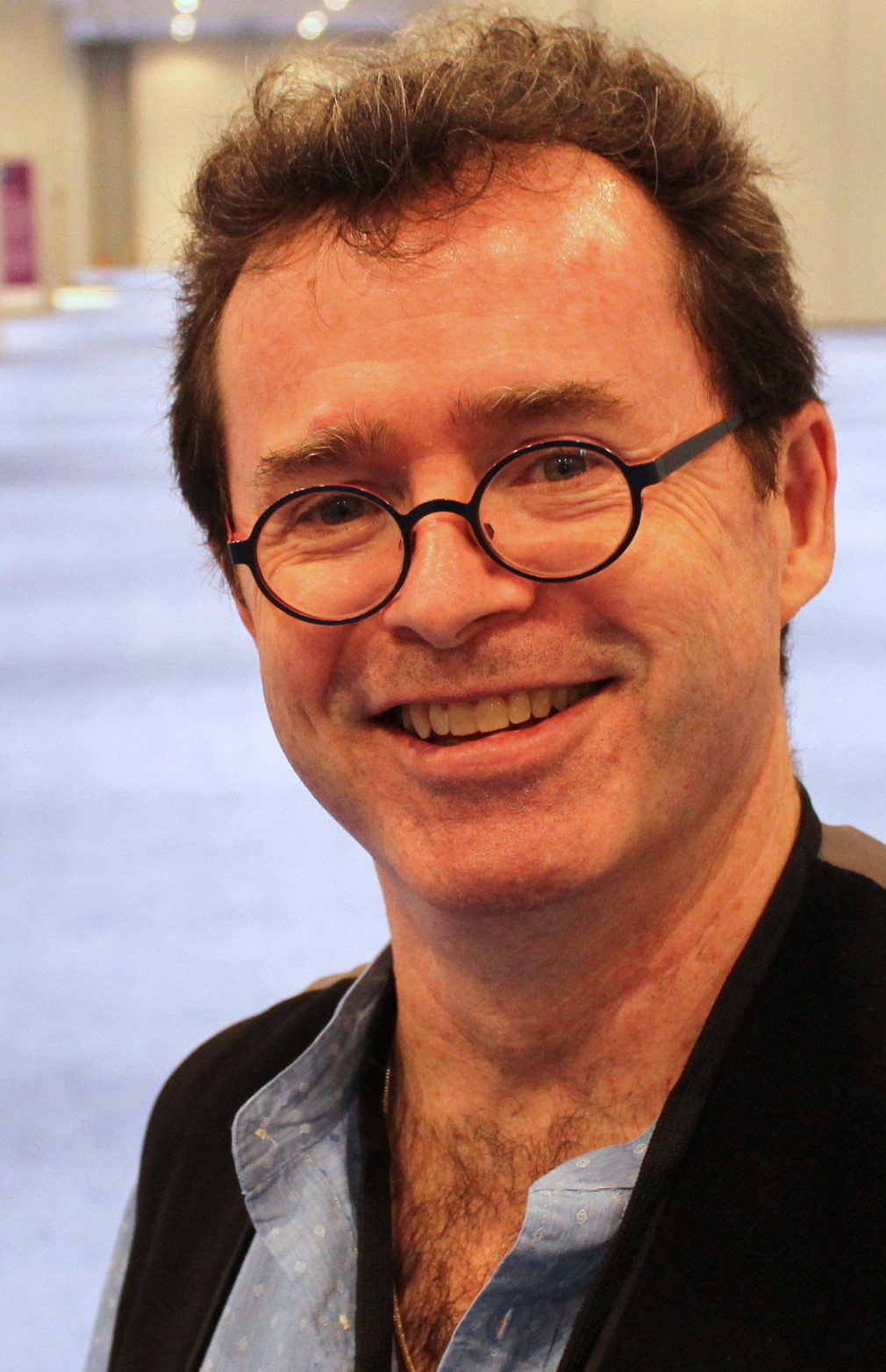 Audiobook narrator/coach

Johnny Heller's 3rd Annual Splendiferous Workshop

is a must!

Johnny's workshop is filled to the brim with top-notch audiobook narrators and producers who share their deepest, darkest secrets about audiobook narration.

It's a day of highly informative panels, and if you're lucky you'll get called up for some live coaching! Click here for details and to register.

The closest subway stop to Baruch College is the #6 (GREEN) train at 23rd Street.



PRE-APAC NETWORKING SOCIAL




Tuesday, May 30; 5:30 - 7:30 pm


The West 79th Street Boat Basin Cafe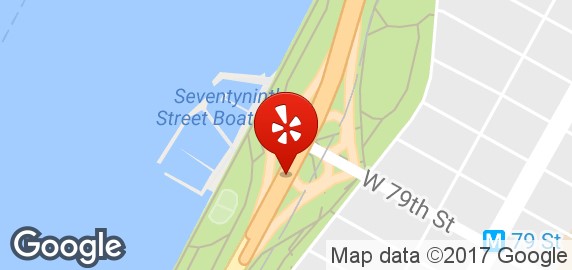 Hosted by the APA, this is a great place to meet your fellow APAC-peeps.

The closest subway stop is the #1 (RED) train stop on 79th Street and Broadway. If you're coming from Johnny's Workshop, walk to 23rd Street and 5th Avenue to take to N or R (YELLOW) train to 42nd Street Times Square, and then transfer to the #1 (RED) train. When you get out of the subway, head for the water, but stop before you fall in. Nobody wants to network with a damp narrator.

Click here for details and registration (scroll down to Upcoming Events).



APAC (Audio Publishers Association Conference 2017) - SOLD OUT


Wednesday, May 31; 8 am - 6 pm
Jacob K. Javits Convention Center
655 West 34th Street, New York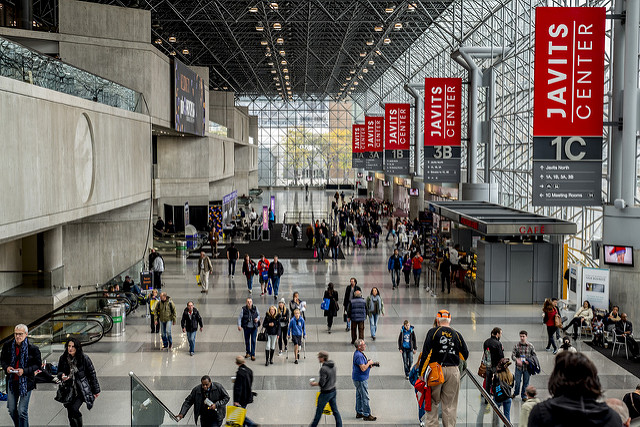 If you wanna get technical, the convention center sprawls from 34th Street to 38th Street, between 11th and 12th Avenues.

APAC sessions will be held in Hall E, which is closer to 34th Street. There will be signs once you get inside. Here's a map!

The #7 (PURPLE) train has been extended to 34th Street, right in front of Javits! That will make your commute much easier.

Here's what APA Executive Director

Michelle Cobb

(pictured) says about this annual sell-out event:

"APAC 2017 sold out in record time, and it's the place to be as the audiobook market continues to grow! With plenty of opportunities to learn from peers, meet publishers and producers and hear about what's new in the industry.

"Keynote speaker

Tom Webster

from

Edison Research

will be walking everyone through highlights from our annual Consumer Survey to kick off, and then there are lots of choices in topics throughout the day. Check out all the details and schedule.

"We are in HALL E of the Javits Center this year, and our main room for meals and big events – the

River Pavilion

- has a great view.

"Audiobooks will also be present at

BookExpo America

(which runs at the same time at the Javits Center) as part of a panel on consumer data.

"And the APA's

Author Tea

(a ticketed event at BookExpo, Friday, June 2; 3 - 4 pm) will feature Emmy Award-winning actor and director

Alan Alda

(

If I Understood You, Would I Have This Look On My Face?

, Penguin Random House Audio) as host, along with

James Patterson

(

Crazy House

, Hachette Audio),

Marissa Meyer

(

Renegades

, Macmillan Audio) and

Daniel José Older

(

Shadowhouse Fall

, Scholastic Audio).

"Plus, note the kick off to

June is Audiobook Month

with

Audiobook Jeopardy

on Sunday (June 4) at BookCon.



"Finally, remember that everyone is at APAC to network. Have your 30-second elevator pitch honed to perfection and don't forget to interact with publishers and casting directors on a human level. Anyone who hires narrators is going to get bombarded. They are there to learn and converse with their peers as well, so be professional, prepared and quick to make a positive impression."



From years of APAC experience, here's what I recommend to prepare for the day:

Bring a sweater/jacket. Even though it will be late May and plenty warm outside, it can get chilly inside.

Drink plenty of water.

Bring protein bars, granola bar, fruit, nuts, etc., to keep you spunky and fresh all day. I like beef jerky! It will make you very popular, at least amongst the carnivores.

Wear comfortable shoes.

Use your phone, tablet, or laptop to take notes. I recommend

Google Keep

for Android users and

Evernote

for Mac users.

Can't make it to every seminar? Find a Note Buddy whom you can trade notes with at the end of the day.

Bring a power cord or portable charger to keep your devices alive all day.

Every seminar will be useful, but be absolutely sure to go to the

Listening Lounge

! It's my favorite part of APAC. Johnny Heller and some of the best narrators in the audiobook industry read short passages of their choice. You will be amazed at how much you will learn just by listening to the best of the best.
POST-APAC PARTY
Wednesday, May 31
Hudson New York, Central Park Hotel
358 West 58th Street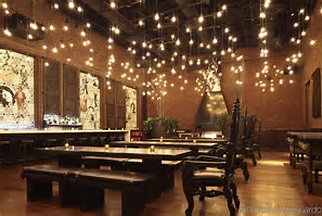 Johnny Heller

hosts. If you're going straight there from Javits, it's a 20-block walk. That's about 35 minutes. If it's a nice day and you wanna stretch your legs after sitting in seminars all day, go for it!

If not, you can take the #7 (PURPLE) train on 34th Street to Times Square and transfer to the (BLUE) A or C or (ORANGE) B or D to the 59th Street station.



DEEP DIVE AUDIOBOOK TECH WORKSHOP




Thursday, June 1

; 9 am - Noon
NDRI, 71 West 23rd Street, 4th Floor

Looking to brush up your audiobook home studio skills? Then consider this "Deep Dive" workshop with

Amanda Rose Smith

. Training will include basic acoustics, signal flow, mic technique, software, and mastering techniques. Click here for details and registration.



AUDIE AWARDS

®

GALA
Thursday, June 1; 6:30 - 11 pm
French Institute Alliance Française (FIAF)
Florence Gould Hall
55 East 59th Street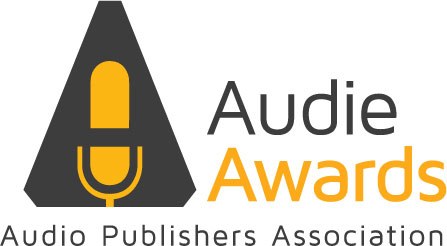 This a swanky, black tie-optional affair featuring receptions and presentations of the prestigious

22nd Annual Audie Awards

®

, including awards for best female and male narrators.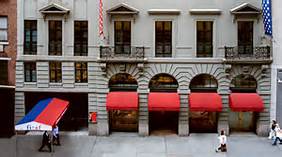 There are 26 categories with four or more finalists in each, so click here for a scorecard to all the finalists.

And click here for details about finalists for the coveted

Audiobook of the Year

award.

The program is hosted once again by comedian/narrator

Paula Poundstone

. I was at the Audies last year and she was a riot! You can see the entire 2016 show here. The first 30 minutes are dead air, so I cued it up for ya.

The closest subway station is the (YELLOW) NRW stop at 59th Street and Lexington Avenue.

Click here for details and tickets to the Gala (scroll down to Upcoming Events).

THE NAUDIES
Thursday, June 1; 6:30 pm to whenever
Connolly's Pub & Restaurant
121 West 45th Street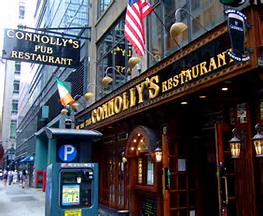 Hosted by

Johnny Heller

,

Jeffrey Kafer

and

Melissa Exelberth

, this is a marginally less swanky affair where everyone who

didn't

get nominated for an Audie Award goes to commiserate. But you'll find nominees here, too. And it's free to attend! (Cash bar and food, of course.)

There are a bunch of subway stops nearby, so getting there should be easy.



PROTECT YOUR VOICE



Much of the APAC frivolity takes place in loud, crowded bars. Between that, the traveling in flying virus tubes to get to and from New York City as well as the up-and-down temperatures you'll endure, there is a chance you'll lose your voice, get sick, or both.

Be proactive!

Take Airborne before and after you get airborne.

Avoid shouting, singing etc.

Project from your stomach, not from your throat.

I take a

Ricola

before and after any situation I'm going to speak loudly or at length.

Drink lots of hot tea with honey and lemon.

Use

Throat Coat

!

Drink lots of water. I drink coconut water. It's got a lots of electrolytes and I think it's yummy! Keep your alcohol and soda intake to a minimum.

Get as much rest as you can.
APAC-AUDIES week is amazing, and I guarantee you will learn a ton about the industry and meet some fabulous people. I hope this survival-fun guide helps.

Enjoy!
------------------


ABOUT TOM


Over more than two decades, Tom Dheere has narrated thousands of projects for clients in over a dozen countries and voiced more than 50 audiobooks. He is also a voice over business consultant, coach at

Edge Studio

, was the marketing consultant for the

Voice Over Virtual

online conference, and is also writer/producer of the new sci-fi action comic book Agent 1.22.

Email: tom@tomdheere.com
Web: www.tomdheere.com
Agent 1.22

SEE MORE HELPFUL ARTICLES ABOUT AUDIOBOOK NARRATION



Your Daily Resource For Voice-Over Success