---
VOICE ACTING


How To NOT Sound Like An Announcer
When You're Reading Announcer Copy ...

February 19, 2016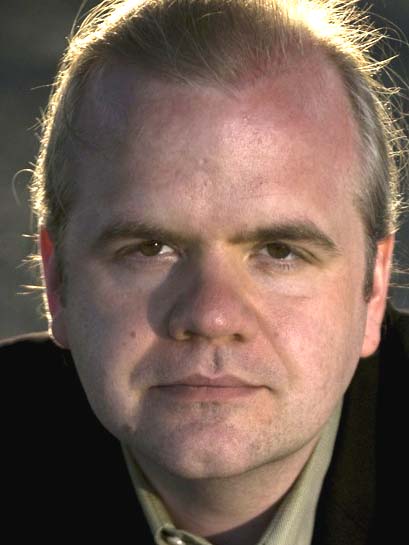 By Hugh Klitzke




Casting Director and Coach





Hugh MacLeod

(great first name) - cartoonist and author of

Evil Plans

(great title) - wrote in one of his cartoons:



"If you talked to people the way advertising talked to people, they'd punch you in the face."



There is great irony in this statement for me, because I remind people in classes all of the time that you cannot, not, NOT sound like an announcer when reading "announcer" copy and expect to be hired to work in the year 2016.

And yet, the copy is still written like, well, announcer copy.

So what do we do?

We talk to people we know. We make it as personal and connected as possible. And we imagine a reason to talk to someone, say - your best friend…



Q:

Who am I talking to?


A:

Drew - my best friend.



Q:

Why am I talking to him, and not Tony?


A:

Because Drew doesn't have kids (or a girlfriend) and Tony does.



Q:

Where are we?


A:

My kitchen.



Q:

Why not at Drew's place?


A:

Because I'm sharing the beer I really like with Drew in my place on a weeknight. Because Drew doesn't have somewhere else to be. He has the time.



Ready? Here's that voice over to try:



VO: Hey - if life were perfect, magazines would never smell like perfume, dogs would walk themselves, and algebra would really come in handy. Well, look on the bright side, at least there's AMSTEL LIGHT. It has only 95 calories, but you still get real imported taste. You don't give up a thing. Who says nothing's perfect? Amstel Light.

----------------------


ABOUT HUGH


Hugh P. Klitzke is studio manager and voice casting director for a leading bi-coastal talent agency, who has directed more than 85,000 auditions for all voice over genres. Based in New York City, he is also a coach specializing in teaching voice over for actors, and writes

VO4TA

, a twice-weekly blog with helpful voice acting tips.

Email: VO4TA@voiceoverfortheactor.com
Web: www.VoiceOverForTheActor.com
Blog: http://voiceoverfortheactor.com/hpks_blog
Subscribe to blog:
http://voiceoverfortheactor.com/subscribe_for_free

Your Daily Resource For Voice-Over Success