---
SAG-AFTRA STRIKE

How The Actor's STRIKE Impacts
The Voice Over Industry, Part 2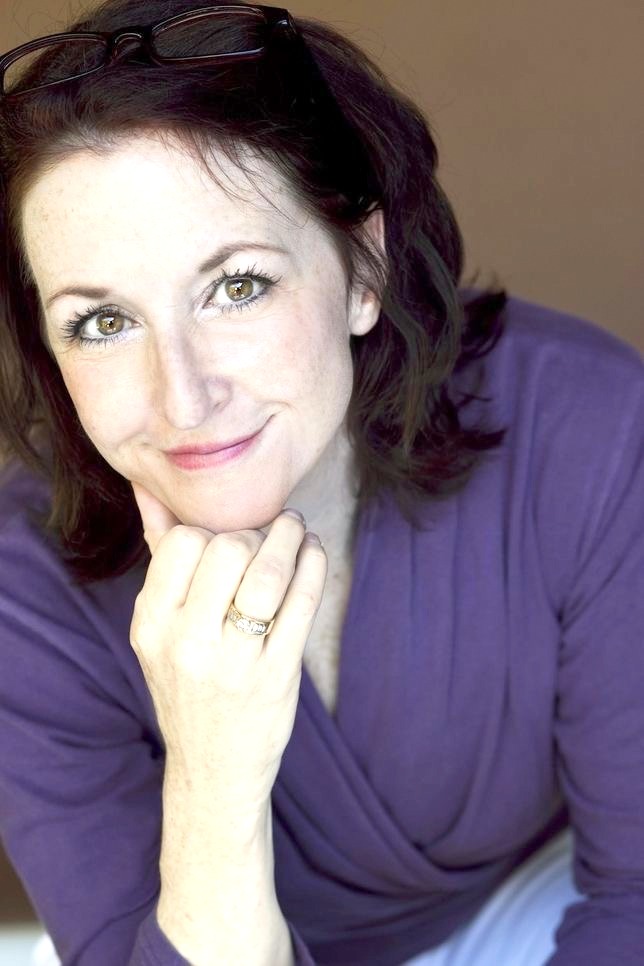 By Kate McClanaghan
Copyright © 2023 by Kate McClanaghan.
"The Revolution shall NOT be televised," as Gil Scott-Heron famously said.
When it comes to the backstory that provoked the dual
WGA
(
Writer's Guild of America
) and
SAG-AFTRA
(
Screen Actors Guild-American Federation of Television and Radio Artists)
strike, no truer word were spoken.
The key details of how and why these two vital creative industry Guilds entered into this collective strike hasn't been widely delineated, partly because the
AMPTP
(
Alliance of Motion Pictures and Television Producers
), the trade association representing major Hollywood studios (consisting of the CEOs of all the major film and TV studios as well as the largest, most established streaming services and gaming production houses), are quite literally who own mass media through which that information would, should and could be broadcast.
Quite the formidable foe, wouldn't you say?
Even with a deal on the table between the AMPTP and the WGA that's projected to be ratified soon by the writers, the studios won't be sharing with their audiences why they've avoided coming to the table to negotiate with the writers and actors all summer.
Frankly, it's been business as usual for the studio heads; they've routinely ignored the needs and demands of the crafters of our collective creative careers and culture for a one, age-old reason: greed.
Now three months into the SAG-AFTRA strike, and five months into the WGA's, only recently did the AMPTP's negotiators agree to meet with the WGA, other than a brief "meeting" in a hotel room in mid-August. And while the tentative, three-year deal between the WGA and the studios is encouraging, hopefully the same will quickly follow for SAG-AFTRA.
"We can say, with great pride, that this deal is exceptional - with meaningful gains and protections for writers in every sector of the membership," the WGA's negotiating committee wrote in an email sent to members on September 24.

For more insight into what the writers and actors have been up against, check out this interview/video featuring
Adam Conover
, formerly of "Adam Ruins Everything," recorded last month:
https://www.youtube.com/watch?v=bOSrzEfeftI
Obviously, the WGA deal is the most promising outcome the writers and actors could have gotten. Actor's interests are directly connected to those of the writers. We don't work until their needs are met and vice versa.
And while SAG-AFTRA have their own contractual issues that have yet to be addressed by the studios, the AMPTP has continued to drag their feet with radio silence.
Only recently SAG-AFTRA and the AMPTP finally met to negotiate on behalf of the hundreds of thousands of actors across the country. After all, if the producers and the actors aren't negotiating, there is no progress. The hope is that whatever improvements the writers may have agree to will positively impact the negotiations with the actors, especially but not exclusively, when it comes to AI.

What does all this have to do with voiceovers and the voice over industry?
All talent rates in America are based on 'union scale,' which is the (lowest) base rate offered for the use of your recorded likeness (on- or off-camera), whether you're union or not. (And if you don't use these rates, you're being cheated.)
Our rate of pay in voice over, like for most actors, is designated from the top down, rather than from the ground up.
By that I mean, our collective financial ceiling has stagnated since 2006 or so, largely due to:
The inevitable transition to streamers (aka "new media") replacing traditional network and cable TV, and

The onset of Pay-to-Play (P2P) platforms such as

Fiverr

, where rates continue to plummet by double digit percentages with each passing year.

And as if that wasn't enough, corporate greed has taken its toll as well, characteristically never missing an opportunity to gouge. It's been a disheartening race to the bottom.

In addition to the continued pay inequities, many budding voice talent today are drawn to the lure of voicing video games, whether that be out of true skill or out of sheer fandom.
Yet, games are where some of the greatest threats specifically to voiceovers arise through the potentially nefarious use of AI, as well as the possibility of endlessly repurposing the performer's likeness (on-camera or otherwise), without compensation exponentially increases.
In fact,
Marvel
's VFX (visual effects) workers themselves are moving to unionize to ensure their unique skills are collectively protected. After all, Marvel is a Universe unto itself. Not a bad idea.
The video gaming industry amasses better than $40 billion dollars a year MORE than the entire film and television industry, and that number is nearly three years old and has likely increased in that time.
Needless to say, these issues are in part why SAG-AFTRA recently voted to include the Video Gaming contract to the current strike.
A precious few succeed in gaming as it is due to the highly specialized skill set required to perform motion capture (aka mocap), without relying on the benefit of additional compensation achieved from live appearances at assorted conventions across the country. Assuming of course the roles won are worthy of a sustained fanbase.
Far too many gaming production houses count on voice actor's endless dedication to voice their games primarily as a labor of love, rather than as a sustainable living.
Like most freelancers, voice actors must consider whether wages have kept pace with productivity.
Are you getting paid what you're worth? Has your overhead increased exponentially when it comes to updating and maintaining the tools and skills necessary to remain viable in this field? It appears the current strike defines the difference between gig work and professional grade, perhaps like never before.
Seems this strike has become the line in the sand that establishes the massive financial inequity that's transpired across multiple industries in the last 15 years or so, but most certainly ours.
The entrance of P2P sites initially offered a viable transition from radio to self-employment for legions of dedicated creatives for a time and facilitated the transition to freelance employment for potential voice talent and former radio personnel alike.
However, talent aren't traditionally skilled at running a business or negotiating viable rates for themselves, mostly out of fear of "losing the job."

Acting simultaneously as 'the chef and the restaurateur' of your small business are skillsets that don't necessarily suit most as each require a very specific personality type to succeed. This is in part why we consistently encourage voice talent to enlist the professional assistance of our industry's greatest advocates: professional talent agents.

Proper compensation and simple, reliable industry-wide protections and practices for the creators of our collective culture is at stake, and quite literally is why these strikes have continued - for the sake of better work practices wherever and however media evolves.
Keep in mind that a good deal, by definition, is only a good deal if its mutually beneficial to BOTH sides, not predominately the client, not predominately the talent, but for BOTH sides, regardless the business you're in. It's just simply a fact.
Kate McClanaghan is a seasoned casting director, producer, actress, writer,director, industry career consultant, acting coach and prolific demo producer. Kate founded both

BIG HOUSE CASTING & AUDIO

and

Actors' SOUND ADVICE

more than 30 years ago. She's written 10 books on acting, voice over, and navigating the industry, including

The Sound Advice Encyclopedia of Voice-over & theBusiness of Being a Working Talent

and

How to Get a Talent Agent for Acting &VoiceOver

.
ALSO SEE THESE HELPFUL VOICE OVER INDUSTRY NEWS
ARTICLES

Your Daily Resource For Voice-Over Success