---
Voice 2008: Red Carpet Networking
Reception Photos - Lotsa Smiles ...
Hundreds of friends - new and old - enjoyed the Red Carpet Networking Reception at Voice 2008, the kick-off event of the voice-over industry's major annual conference - this year, Aug. 7-11 at the Hyatt Regency Century Plaza hotel in Los Angeles.
Check the happy faces, photographed by VoiceOverXtra webmaster John Florian ...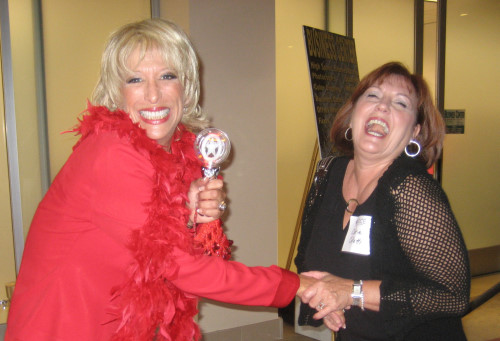 "Joan Rivers" (aka Helene Weinberg) greets Cookie Colletti on the Red Carpet.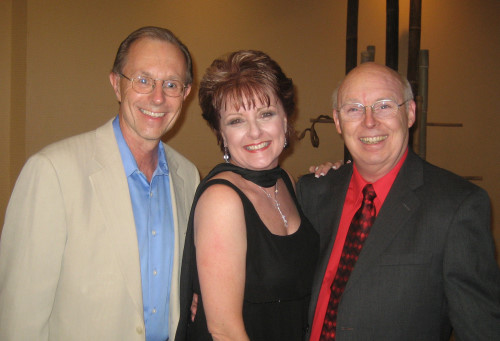 L-R: VoiceOverXtra webmaster John Florian and Voice 2008 co-executive producers Penny Abshire and James Alburger.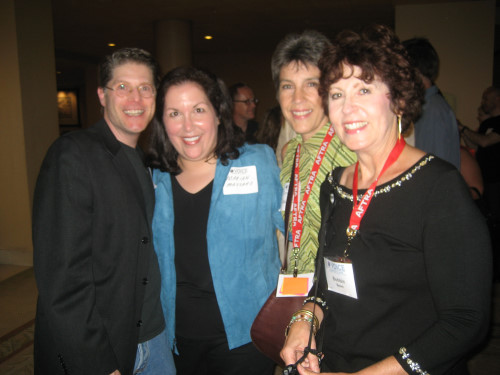 L-R: Bob Bergen, Marian Massaro, Connie Terwilliger, Bobbin Beam.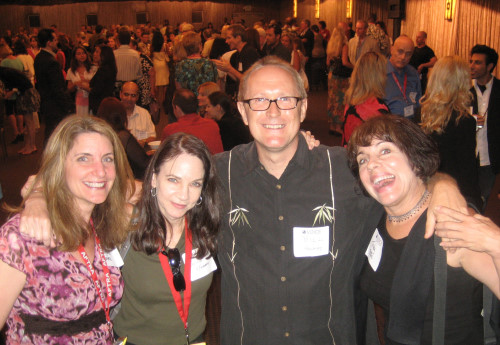 L-R: Margaret Lorenz, Melissa Exelberth, Bill Holmes, Tracy Pattin.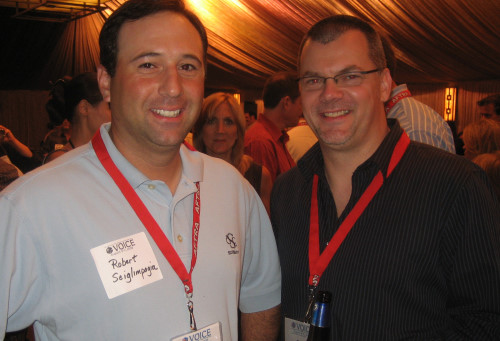 L-R: Rob Sciglimpaglia, Terry Daniels.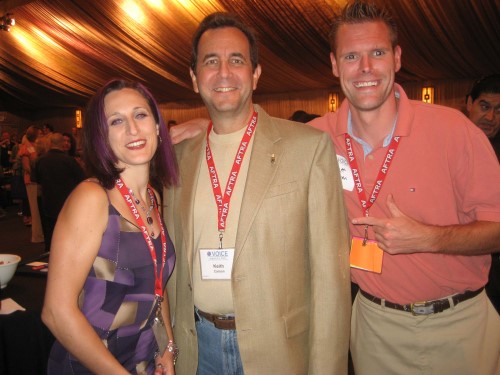 L-R: Trish Basanyi, Keith Carson, Matt Gorgen.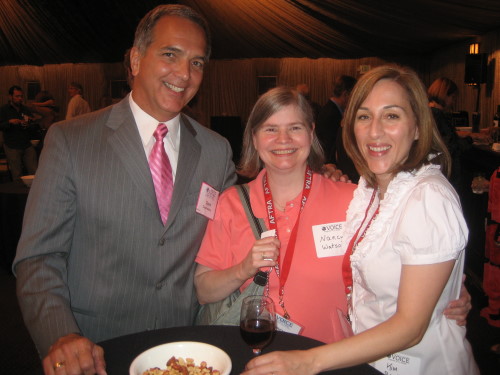 L-R: Dave Courvoisier, Nancy Watson, Kim Boyles.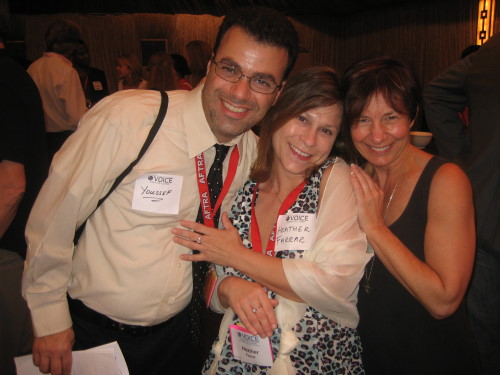 L-R: Youssef Mishriki, Heather Farrar, Daria Dutzmann.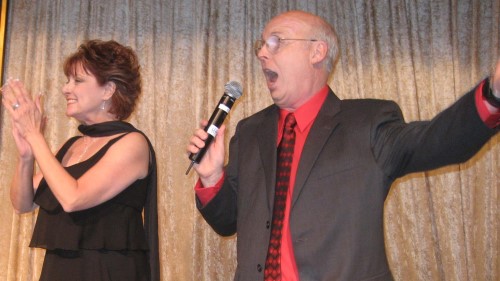 Welcome, from Penny Abshire and James Alburger.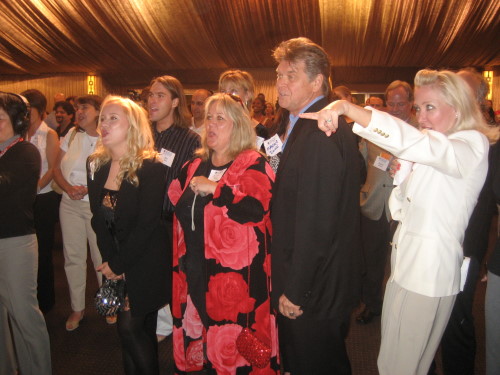 Singing sexy "Happy Birthday" to James Alburger.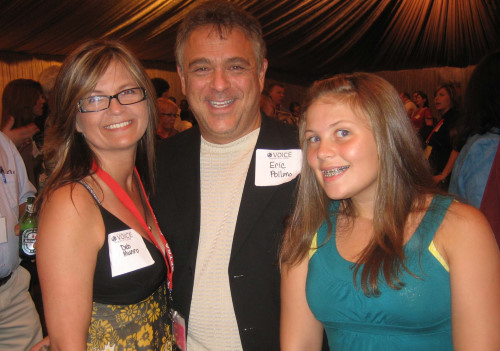 L-R: Deb Munro, Eric Pollino, Brandi Munro.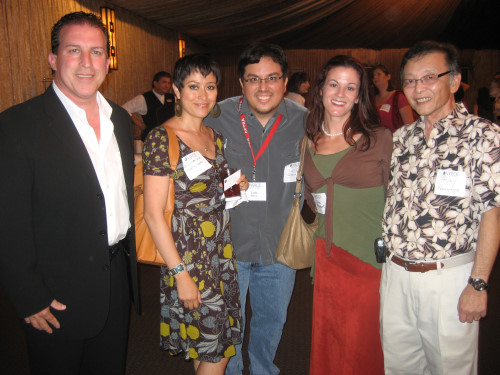 L-R: Gary Udell, Zuleika Deciga, Luis Garcia, Elisa Allenchant, Ray Nakamoto.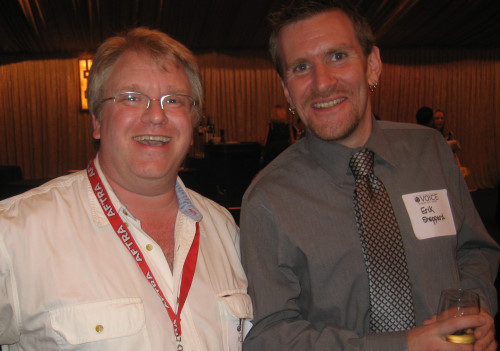 L-R: Kenneth Johannsessen, Erik Sheppard.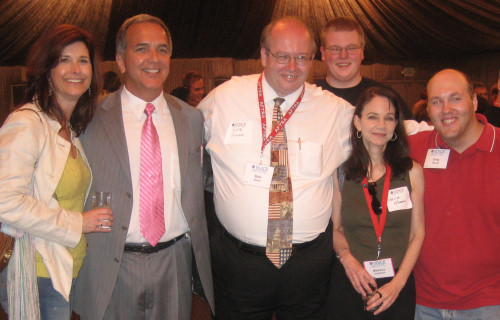 L-R: Pam Tierney, Dave Courvoisier, Bob Souer, Eric Souer, Melissa Exelberth, Greg Houser.