---
VOICE OVER MARKET - PART 1
Rapidly Growing Indie Video Games Biz
Is Ideal Market For Your Character Voices
April 4, 2017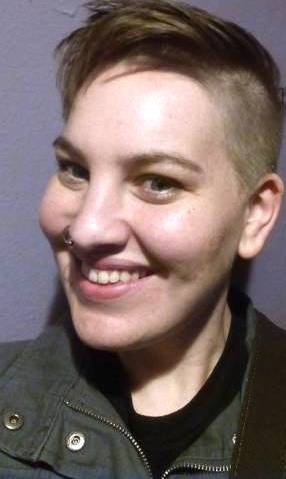 By Tamara Ryan


Voice Actress



Indie video games are becoming more and more widespread. And now with so many tools and information available and the ability to work with anyone anywhere, it's easier than ever to create a team and make a game.

In fact, the gaming industry is now larger than movies and music combined. A large part of that is due to the indie scene and the availability of distribution platforms.

THE INDIE SCENE

Traditionally, if you wanted to work in the game industry it was required that you attend certain schools, know the right people and apply at a handful of companies that actually made games.

But these days, all you need is determination and the willingness to learn.

Anybody can make a game at home and place it on the market. There are programs available where you need to know very little - or even no code at all - to make a game.

So it's no wonder why an average of 500 games are submitted to the

App

store

every day

.

IN STUDIOS OR REMOTELY

Of course, not all indie games are made by one person at home. There are a lot of skilled programmers, concept artists, level designers, etc. who want to make something really wonderful and want to collaborate. So it's not unusual for official studios to form, and work locally with each other in an office space.

However, that does require a bit more business savvy, and not everyone has the funding right away.

So it's much more common for teams to work remotely. It's normal to see a studio made up of people from around the world, communicating through services like

Slack

and

Skype

. It's pretty awesome, really.



GROWING RAPIDLY



DistributionSteam is one of those distribution platforms I mentioned earlier. It's the go-to for many indie developers since anyone can submit a game to be sold online there.

And to give you an idea of just how much the indie game scene is rapidly growing, nearly 40% of all games on Steam were released in 2016 alone. And Steam has been around since 2003. That's crazy!

Then you have your mobile devices. Now that everyone owns a cellphone, more and more people every day are downloading games to help pass the time on their daily commute or while waiting for a friend.

An estimated 1.7 billion people played mobile games in 2016.

So you can understand why so many developers are wanting to tap into that market.



IDEAL VOICE OVER MARKET



So where does voice over fit in?

Personally, I love games. Like many people, I grew up playing them, and it's a large reason why I got into voice over in the first place.

In fact, I was doing free voice work for indie games before I realized I wanted to do it for a living!

Working with an indie developer requires some basics you probably already have covered:

a home studio,

a computer, and

a way to communicate while recording. Skype, phone patch, etc.
EDUCATING DEVELOPERS



The next thing you need is a bit of business sense. If you're already negotiating for yourself and handling contracts, then this won't be new for you.

It might be new for the developer though. Be prepared to help educate why your prices are what they are, and that it's better if they can give you a FULL and COMPLETED script.

It's fine to have additional sessions if needed, but be very clear that you need to be paid each time.



DIRECTS YOU - OR NOT



While some indie studios have done their research, and maybe even hired a voice director to help with the game, others will do the directing themselves.

Again, you might have to be the one to educate them on the process. Let them know you'll give two or three takes of each line and give them room to give feedback.

It might require a bit more processing time for them because they're not use to visualizing scenes like a director does.

Or, they over direct. They want to give you lots of background for each line or might get off track, making the session much longer than needed. Of course, this is assuming they're directing you live at all.

It's actually much more common for the developers to email you a script and let you record on your own. This usually causes more back and forth, and is harder to manage. However, there are times when the developer loves what you've done and you recorded it all within 10 minutes.

It's really a toss up.



See Part 2 - Where to Find Indie Game Voice Over Jobs


------------------------


ABOUT TAMARA


Tamara Ryan is a full time professional voice actress with a passion for video games and animation. Even in 5th grade, she knew she wanted to "do voices for cartoons" and became heavily involved with theater in high school. In college she co-founded the first anime convention in Kansas:

Naka-Kon

. To pursue her dream of voice over, Tamara studied at Voicetrax in San Francisco for several years. Now living in Orange County and close to Los Angeles, she provides her talent to commercials, video games and more.

Email: contact@tamararyanvo.com
Web: www.tamararyanvo.com

SEE MORE HELPFUL

VOICE ACTING ARTICLES

HERE



Your Daily Resource For Voice-Over Success