---
Fi
nalists Named For Audiobook Of The Year
And
Distinguished Achievement in Production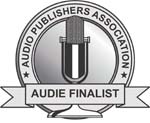 The Audio Publishers Association (APA) has announced three Audie finalists for the prestigious Audiobook of the Year Award and six finalists for the Distinguished Achievement in Production Award.
The winners will be announced at the Audies Gala awards ceremony on Tuesday, May 24, at The TimesCenter in New York City.
The three titles in the running for Audiobook of the Year are:
Life, by Keith Richards, narrated by Johnny Depp and Joe Hurley
The Red Pyramid, by Rick Riordan, narrated by Katherine Kellgren and Kevin P. Free
The Woody Allen Collection, written and narrated by Woody Allen
Note: Audie finalists in a variety of categories were announced earlier this year. See article.
AUDIOBOOK EXCELLENCE
All three Audiobook of the Year nominees are distinguished by excellence in production, as well as by their ability to create new interest in the audiobook format through creative and innovative marketing, says the APA.
The jury tasked with judging this category commented that this year's Audiobook of the Year finalists each found new audiences for audiobooks while presenting a unique listening experience and the promise of a long listening life.
SIX FOR PRODUCTION
The high-caliber entries in this year's Distinguished Achievement in Production category made the selection process especially challenging for the jury, says the APA, resulting in six finalists rather than the usual five.
Chapters from My Autobiography, by Mark Twain, narrated by Bronson Pinchot
The Girl Who Kicked the Hornet's Nest, by Stieg Larsson, narrated by Simon Vance Here in Harlem: Poems in Many Voices, by Walter Dean Myers, narrated by a full cast
One Crazy Summer, by Rita Williams-Garcia, narrated by Sisi Aisha Johnson
Saint Joan, by George Bernard Shaw, narrated by Amy Irving, Edward Herrmann, Kristoffer Tabori and a full cast
The Sunset Limited, by Cormac McCarthy, narrated by Austin Pendleton, Ezra Knight, and Tom Stechschulte
This award recognizes a production that represents the best the format has to offer in listening excellence, the APA explains.
MOST COMPETITIVE YEAR
"With record-setting submissions, this year is the most competitive yet for the Audie Awards," says Ellen Myrick, chair of the Audies judges.
"It's clear audiobook fans and neophytes alike will find something to savor in this year's finalists. There's no better place to start listening than with the finalists for these two categories."
JUDGES OFFER COMMENTS
This year's judges provided comments and insight into the selection of these prestigious finalists.
The finalists, with the judges' comments, are below.
Audiobook of the Year Finalists
Life (Hachette Audio)
Life is certainly an appropriate title for Keith Richards' long-awaited autobiography. From humble beginnings through the early years of the Rolling Stones, narrators Johnny Depp and Joe Hurley make the most of the rich material, creating a listening experience that is both evocative and provocative. Richards himself makes an appearance, not only with his voice, but with his equally distinctive guitar. A multi-pronged marketing campaign capitalized on Depp's contributions to great effect and left no doubt that new audiobook fans had been won.
The Red Pyramid (Brilliance Audio)
Narrators Katherine Kellgren and Kevin P. Free turn in bravura performances of Rick Riordan's The Red Pyramid, a crackling story of a pair of precocious siblings on the run, Egyptian gods called back to life and a very dramatic night at the British Museum. Brilliance (aided by some cross-promotion with Disney/Hyperion) dreamed up some equally magical marketing in the weeks before publication as kids, librarians and retailers received leaked "lost recordings" from the book. The audiobook launch at the Brooklyn Museum, featuring performances from the gifted narrators, began the marketing on a high note that was perpetuated by an event kit that included audio-specific activities, setting the stage for Riordan fans seeking a new way to experience his exciting tales.
The Woody Allen Collection (Audible)
The Woody Allen Collection presents a different kind of listening experience as the famous technophobe shares his short stories and reflections in his well known and oft-imitated voice. Fans of the nervous New Yorker will find their way to this new method of feeding their Woody Allen habit. Audible's broad marketing campaign touched all kinds of media, not only within its native online world, but also extending into extensive coverage off the book page in national, regional and even international media.
Distinguished Achievement in Production Finalists
Chapters from My Autobiography (AudioGO)
For those intimidated by Mark Twain's massive autobiography, these chapters offer an excellent alternative. Bronson Pinchot's performance brilliantly captures this complex man of letters – charming raconteur, irascible wit and affectionate family man. A splendid introduction to Twain and his work.
The Girl Who Kicked the Hornet's Nest (Random House Audio)
Simon Vance's reading of this final title in the blockbuster series in which he seamlessly changes accents (including British, Swedish and Russian) and adjusts tones and inflections to differentiate characters, moves along at breakneck speed, appropriate to the mesmerizing story that begins with edgy heroine Lisbeth Salander recovering from gunshot wounds inflicted by her father.
Here in Harlem: Poems in Many Voices (Live Oak Media)
A celebration of Harlem in 54 memorable poems highlights the extraordinary in the lives of ordinary people. Thirteen distinguished narrators – all of whom introduce themselves at the beginning – create distinctive voices for the characters in each poem, while the jazzy musical underbed and wholly appropriate sound effects add to the sense of time and place.
One Crazy Summer (Recorded Books)
Rita Williams-Garcia's coming-of-age novel, set in racially charged Oakland, California in 1968, is expertly interpreted through Sisi Aisha Johnson's carefully nuanced narration. With superb pacing and subtle changes in inflection Johnson thoroughly engages us in the lives of three young African-American sisters reunited with the mother who abandoned them seven years earlier.
Saint Joan (Blackstone Audio)
With a marvelous Hollywood cast, well-chosen effects and a script for the ages, George Bernard Shaw's 1923 masterwork seamlessly translates from stage to digital audio, taking the listener to the 15th century when a lone peasant girl armed with her boundless faith is more inspiring and more dangerous to her beloved France than any sword.
The Sunset Limited (Recorded Books)
Cormac McCarthy's The Sunset Limited is by turns tense, amusing, breathtaking and always thought-provoking. All of that shines through this audiobook thanks to spot-on, fluidly adaptive performances by Austin Pendleton and Ezra Knight, great direction and outstanding production values.
AUDIES AND APAC
Information about tickets for the Audies Gala at The Times Center on May 24 is available by clicking here, and also at the APA website: www.audiopub.org.
On May 23, the APA also hosts the annual APAC (Audio Publishers Association Conference) - a full day of workshops and networking events for audiobook narrators and publishers, on separate tracks.
For details about APAC, click here or visit audiopub.org.
The APA also hosts periodic networking events in New York City and Los Angeles, where narrators and publishers can mingle.
ABOUT THE APA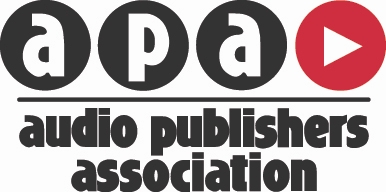 The APA is a not-for-profit trade organization whose primary goals are to promote awareness of the audiobook industry, gather and disseminate industry statistics, encourage high production standards, and represent the interests of audiobook publishers.
Since 1986, the APA has worked to bring audio publishers together to increase interest in audiobooks.

Your Daily Resource For Voice-Over Success