---
Home Studio Monitors Are Better
Than Headphones To
Catch Noise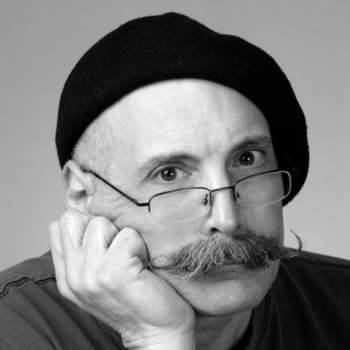 By Dan Lenard

Voice Talent &

Home Studio Master


Have a question for the Home Studio Master? Write: HomeStudioMaster@verizon.net

.

Part 2 of his webinar series on

Home Studio Basics

features everything to know about

Acoustics

, this Thursday night, Nov. 17.

From what I HEAR in your recordings, I think many of you aren't monitoring your playbacks properly.

What makes me say that? I'm hearing things that just shouldn't be there. Background noise and bad room acoustics:

Background noise

is everything going into your microphone that's not you. The washing machine, the furnace, the dog, dishwasher (human or mechanical), and the refrigerator. And,

Bad room acoustics

can't be solved until you hear what's wrong with it and recognize that it

is

wrong.
HEADPHONES ARE LIMITED



Why can't you hear it? You're probably listening to your playback on headphones.

Headphones are great for listening to music on the bus (just don't miss your stop), and if you're in a professional studio, much of the time you'll be taking direction from the producer or director on the other side of the glass.

Other than that, that's all I can see as a use for headphones for a voice actor.



THE PROBLEM IS ...



As a monitor and playback system, the Home Studio Master believes headphones are just an inexpensive way to hear that you've recorded something, but not

how

you recorded something.

Headphones lack the proper power to accurately reproduce what you've recorded.

I realize that many have the practice of listening to themselves on headphones to hear if they've made some mouth clicks, so they can stop and go back and re-record something.

If it's a style you're comfortable with, don't let me stop you. You're just not hearing yourself as you really are.



MONITORS ARE BEST



In a HOME voice over studio, good studio monitors are essential!

They are self amplified to much higher wattage. Not to make them louder, but to more accurately reproduce the sound you are creating.

Think about it. You want to have your mic pick up everything in your voice, and a good studio monitor will deliver the exact same thing back.



YOU'LL HEAR IT ALL



They aren't loudspeakers for your home stereo.

Studio monitors are what we call "Near Field" monitors. They're designed to be just a couple of feet from your ears.

With that quantum leap in clarity on playback, you'll hear the room echo, the refrigerator and the aquarium in the other room.

And if you do, you now know you have to physically eliminate or attenuate those noises.



WHAT TO BUY?



Any professional grade studio monitors will suffice.

Just don't skimp. Plan on spending at least $200.

Everybody is different. Brand name monitors have loyal followings, but it has to do more with how your ears work. What sounds good to you, is what's best for you.

Picking up a pair, or even just one, will allow you to clearly hear that which your headphones don't.



WHAT I USE ...



I personally use two

KRK ROKIT 5

studio monitors and gladly paid $300 US for them ($149 US each).

It's worth every penny!

They're so popular, you can now get them at places like

Best Buy

. There must be a reason for that. Just read the instructions on how to set them up.

As with acoustics for your voice, every room requires you to tune the monitors. Good monitors have those adjustments on them.

No one ever regrets getting studio monitors. Hear what you're missing!



ABOUT DAN ...





Dan Lenard is a veteran radio personality, educator and voice talent - accredited by Society of Accredited Voice Over Artists (SaVoa), and serves on the SaVoa Advisory Board. As the Home Studio Master, he is a sought-after consultant - often solving problems by phone and email correspondence, and teaching in

VoiceOverXtra

webinars. His three-part webinar series on

Home Studio Basics

details how to build, equip, record and edit - the right way.



Email: homestudiomaster@verizon.net
Web: www.homestudiomaster.com



Home Studio Basics

Webinars:
http://conta.cc/VoiceOverAcousticsNov17



Your Daily Resource For Voice-Over Success