---
Audie Awards Honor Audiobook
Industry's Best of the Best in NYC
By John Florian
(VOXtra) - Life, the Hachette audiobook, was named Audiobook of the Year Tuesday night at the Audie Awards Gala - an apt winning title for the lively, elegant evening at the TimesCenter in New York City - the annual "Oscars of the audiobook industry" event sponsored by the Audio Publishers Association (APA).
Drawing more than 1,100 entries this year, the Audies is the only awards program in the U.S. devoted exclusively to audiobooks and spoken word entertainment.
To applause, whoops and hollers, narrator/singer Joe Hurley and producer/director Michelle McGonigle (pictured above) accepted the award for the audiobook of the Keith Richards book, which was also read by Johnny Depp and featured Richards.
Moments earlier, Alfre Woodard was honored as best Solo Narration - Female, for her reading of Glorious, and Alan Cumming won the best Solo Narration - Male award for his reading of Zorgamazoo.
And the award for Distinguished Achievement in Production went to Here in Harlem: Poems in Many Voices, a Live Oak Media audiobook produced by Arnie Cardillo and directed by Robin Miles.
Hosting the presentations, Adriana Trigiani - the best-selling author of 13 books and writer for television and film - proved she could add stand-up comedy to her credits, stitching the audience with laughter.
ALL THE WINNERS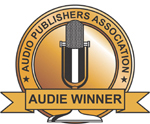 Following are the winners in all 2011 Audie Award categories, who received well-earned applause. (Also see VoiceOverXtra's earlier article naming all Audie Award nominees.)
AUDIO DRAMA
Saint Joan, by George Bernard Shaw, read by Amy Irving, Edward Herrmann, Kristoffer Tabori, and a distinguished cast, Blackstone Audio
AUDIOBOOK ADAPTATION
No Country for Old Men, by Cormac McCarthy, read by Sean Barrett, Naxos AudioBooks
BIOGRAPHY/MEMOIR
Life, by Keith Richards, read by Johnny Depp with Joe Hurley and Keith Richards, Hachette Audio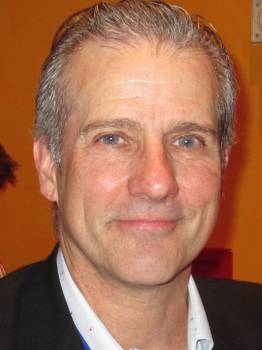 BUSINESS/EDUCATIONAL
The Intelligent Entrepreneur, by Bill Murphy, Jr., read by LJ Ganser (pictured) and Fred Berman, Audible, Inc
CHILDREN'S TITLES FOR AGES 8-12
The Evolution of Calpurnia Tate, by Jacqueline Kelly, read by Natalie Ross, Brilliance Audio
CHILDREN'S TITLES FOR AGES UP TO 8
This Jazz Man, by Karen Ehrhardt, read by James "D Train" Williams, Live Oak Media
CLASSIC
The Woman in White, by Wilkie Collins, read by Roger Rees, Rosalyn Landor, John Lee, and Judy Geeson, Blackstone Audio
FICTION
Winter's Bone, by Daniel Woodrell, read by Emma Galvin, Hachette Audio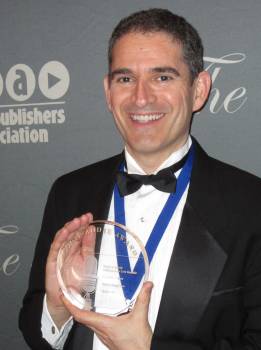 HISTORY
Empire of Liberty: A History of the Early Republic, by Gordon S. Wood, read by Robert Fass (pictured), Audible, Inc
HUMOR
Old Jews Telling Jokes, by Sam Hoffman and Eric Spiegelman, read by Sam Hoffman with Eric Spiegelman and an ensemble cast, HighBridge Company
INSPIRATIONAL/FAITH-BASED FICTION
Fireflies in December, by Jennifer Erin Valent, read by Kate Forbes, Recorded Books
INSPIRATIONAL/FAITH-BASED NON-FICTION
In a Heartbeat: Sharing the Power of Cheerful Giving, by Leigh Anne Tuohy and Sean Tuohy with Sally Jenkins, read by Leigh Anne Tuohy, Sean Tuohy, Kathleen McInerney, and Rick Adamson, Macmillan Audio
JUDGES' AWARD: PARANORMAL
Beautiful Creatures, by Kami Garcia and Margaret Stohl, read by Kevin T. Collins, Hachette Audio
LITERARY FICTION
Snakewoman of Little Egypt, by Robert Hellenga, read by Coleen Marlo, Tantor Audio
MULTI-VOICED PERFORMANCE
Jitters-A Quirky Little Audio Book, by Adele Park, read by a full cast, Straight to Audio Productions
MYSTERY
The Reversal, by Michael Connelly, read by Peter Giles, Hachette Audio
NARRATION BY THE AUTHOR or AUTHORS
Emma Thompson, Nanny McPhee Returns, Macmillan Audio
NON-FICTION
The Immortal Life of Henrietta Lacks, by Rebecca Skloot, read by Cassandra Campbell with Bahni Turpin, Random House Audio
New Adventures of Mickey Spillane's Mike Hammer Vol. 2: The Little Death, by Max Allan Collins from a story by Mickey Spillane and Max Allan Collins, read by Stacy Keach and a full cast, Blackstone Audio
PACKAGE DESIGN
The Very Best of Bob and Ray: Legends of Comedy, by Bob Elliott and Ray Goulding, read by Bob Elliott and Ray Goulding, HighBridge Company
PERSONAL DEVELOPMENT
Put on Your Crown: Life-Changing Moments on the Path to Queendom, by Queen Latifah, read by Queen Latifah, Hachette Audio
ROMANCE
The Secret Diaries of Charlotte Bronte, by Syrie James, read by Bianca Amato, Recorded Books
SCIENCE FICTION/FANTASY
The Stainless Steel Rat, by Harry Harrison, read by Phil Gigante, Brilliance Audio
SHORT STORIES/COLLECTIONS
Stories, by Neil Gaiman and Al Sarrantino, read by Anne Bobby, Jonathan Davis, Peter Francis James, Katherine Kellgren, and Euan Morton, HarperAudio
Alfre Woodard, narrator of Glorious, by Bernice McFadden, Audible, Inc
SOLO NARRATION—MALE
Alan Cumming, narrator of Zorgamazoo, by Robert Paul Weston, Penguin Audio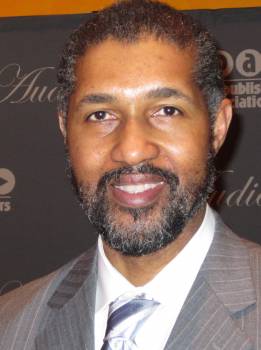 TEENS
The Rock and the River, by Kekla Magoon, read by Dion Graham (pictured), Brilliance Audio
THRILLER/SUSPENSE
The Girl Who Kicked the Hornet's Nest, by Stieg Larsson, read by Simon Vance, Random House Audio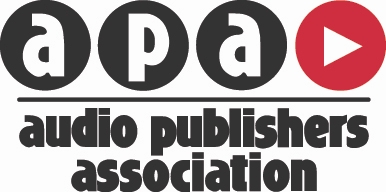 The Audio Publishers Association (APA) is a not-for-profit trade organization whose primary goals are to promote awareness of the audiobook industry, gather and disseminate industry statistics, encourage high production standards and represent the interests of audiobook publishers.
Since 1986, the APA has worked to bring audio publishers together to increase interest in audiobooks.
For more information - including about events and how to join the organization - visit www.audiopub.org.

Your Daily Resource For Voice-Over Success