---
CAREER
MO-JOE Friday Video:

'How To Snap Out Of Procrastinating'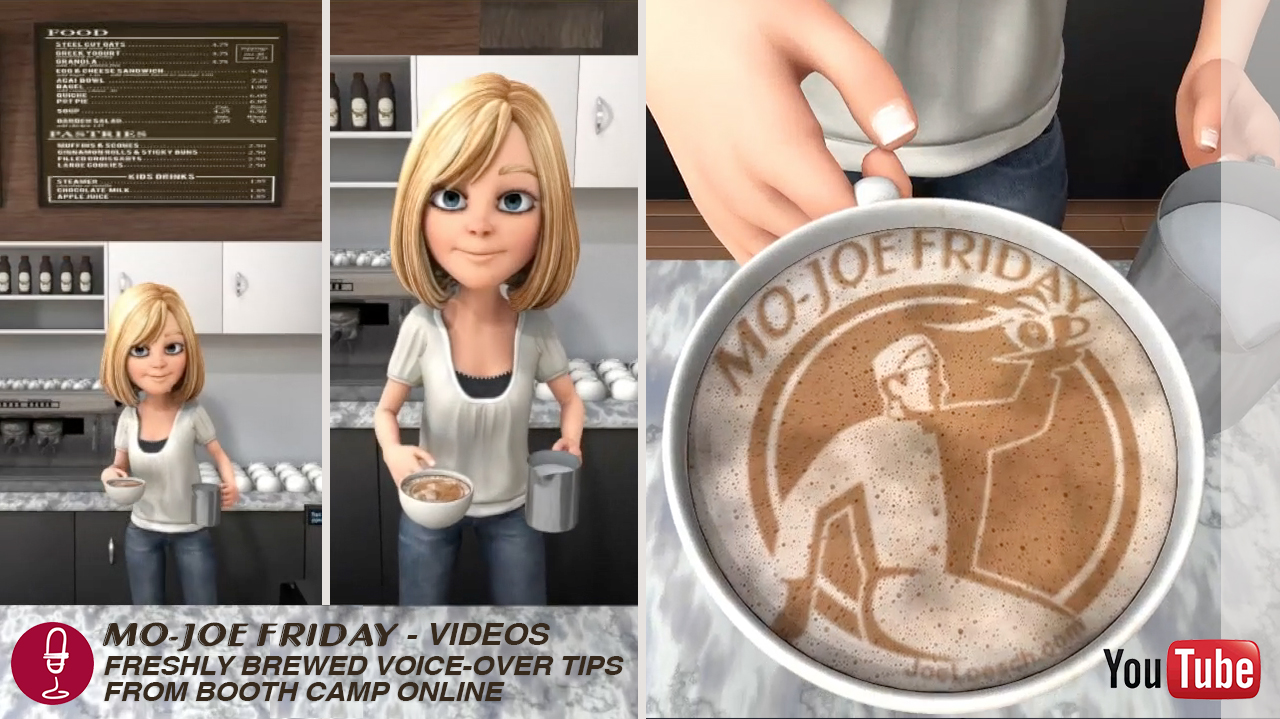 (VOXtra) - If today's theme sounds a bit familiar ... well, then, you've been with us for nearly 60 episodes!
An incredibly busy voice-over week has us reaching into the archives for an encore
MO-JOE Friday Video
. And way back in Episode 2 we found a topic that will help clear your desk (physical or virtual) and bring some relief.
Joe Loesch
shares how to tackle that project you've been putting off forever ...
Joe Loesch is a top voice actor and voice-over coach, an award-winning spoken word producer, and (... drum roll ... ) your leader at
Voice-Over Booth Camp
.
Joe also trains you in an informative and entertaining
VoiceOverXtra
webinar recording:
Master 3 Levels of Voice-Over Performance
.
Here's a link to details
.
And come back soon for MO-JOE!
On the first and third Friday of every month, Joe delivers
MO-JOE Friday Video
refills on all aspects of voice acting and succeeding in voice-over to
VoiceOverXtra
readers.
Check out past episodes here.

Your Daily Resource For Voice-Over Success