---
VoiceOverXtra Introduces Webinars ...
#1: Business Of Voice Overs, Nov. 19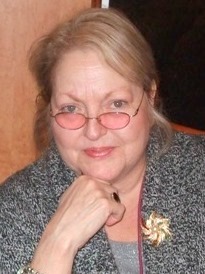 Educational webinars - a low-cost and convenient way to learn the tools and skills for success in voice-overs - are now offered by top industry professionals through VoiceOverXtra, the voice-over industry's 24/7 online news, education and resource center.
"These webinars are incredibly easy to attend and participate in, allowing online training and interaction between teacher and students, says John Florian, founder/webmaster at VoiceOverXtra.

"And I'm honored to announce that our first webinar, The Business Of Voice Overs, will be taught by award-winning voice talent and trainer Bettye Zoller, on Thursday night, Nov. 19," he adds.

Designed as a session for both newcomers and working pros, this first webinar is offered at an introductory tuition of $39.95 - which includes a free download of the recorded event.
Attendees will simply access the webinar by phone and/or computer. They'll have the opportunity to ask questions, and all questions will be answered.
WHAT YOU WILL LEARN
The Nov. 19 webinar participants will learn how to get started and grow a successful voice-over career," says Zoller, an acclaimed and award-winning voice talent and trainer, and owner of the VoicesVoices educational and recording firm based in Dallas.
"At every level of the voice-over endeavor, people need instruction and information in some areas, and all people differ in which areas they need most," says Zoller.
"That's why this webinar is a potpourri of information to help people at every level of their voice-over career."
For instance, attendees will learn:
Today's business model for successful voice actors

Where the jobs are

How a newcomer gets started

How to build a successful career

The types of voice-over jobs today

Pitfalls to avoid to make a fair wage as both voice talent and audio engineer

What to put on your first demo

Today's streams of income for voice talents

How to make yourself known to agents and ad agencies

Resources for continuing your success

And much, much more!
For details and to register, please visit:

Your Daily Resource For Voice-Over Success