---
VOICE ACTING
Bilingual Voice Actors Meet Double-Lingual
Challenges In Gaining Their Clients' Trust

January 8, 2014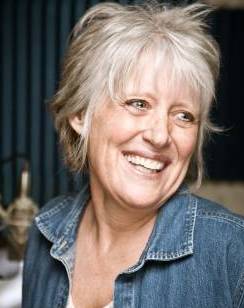 By Linda Joy


Bilingual Voice Actor



'We bilinguals' who voice in two languages (not to mention multilinguals) seemingly have it 'double easy' - but we actually often need to work double hard to gain a client's trust in each language.

That path requires patience, and solutions can be surprising.

For instance, one of our challenges is to establish trust by showing credibility.

The ILR Interagency Language Roundtable developed a standard grading scale for language proficiency, just as the

CEFR Common European Framework of Reference for Languages

provides a method of assessing language competency.

Bilingual voice talent must also prove proficiency in their languages.

World Voices

, a non-profit member-driven international association of voice actors, recognizes that need.



LANGUAGE 'BETWEEN THE LINES'



'Lost in translation' is not just a result of word choice, it happens because the culture of a language is written between the lines. For voice talent 'between the lines' determines our emotional attitude, our inflections, our dynamics.

Bilinguals develop that skill for each language they work in. Bilingual voice talents must be "double-linguals" - which means that talent will have separate marketing materials, email templates, CVs, and demos in each language they work in.

They have multilingual social network profiles, and often different agents for each language.



DOUBLE SPECIALTIES, TOO



A double-lingual talent might also have a different specialty in each language they work in.

In my case, German is a much deeper, guttural language so I record more technical reads in German than in English - it seems to fit better.

Likewise, when I have developed a specific style (or character) in one language, I will try to cross-pollinate that into the other language, and am fascinated by the personal spin it generates.



MARKETING ADVICE



When it comes to marketing, double-lingual can mean double-effort. A client needs to trust that you

really do

speak "that other language," and since ever-helpful bilingual voice talent

Liz de Nesnera

can't be recommending all of us all day long, my advice is:

Promote your experience rather than your ability to be everything to everybody.



For instance, I list my clients for both languages, followed by a 'voice of' list for each language, regardless of the project's target-language.

Getting client recommendations in each language can really help. Whenever you have a chance, pick up the phone and speak to clients - I once had a German client ask me how I sound in English …. "Well, I sound like I am sounding now" (the conversation was in English).

Since then, I work for that client in both languages.



'MEET ME, TRUST ME, HIRE ME'



A double-lingual will bring "Meet me, Trust me, Hire me" to a different level: As a lead becomes a prospect, über-trust is needed to make that a client-relationship.

But from that point on, possibilities can really be

double

.

Oh, and the word "double-lingual"? I just made that up.
--------------------


ABOUT LINDA


Linda Joy is a bilingual (English and German) voice talent based in Loveland, CO, performing voice overs for clients on both sides of the Atlantic: about 50% of her work is in German and 50% in English. She holds a European Bachelor's in Acting from the prestigious Mozarteum in Salzburg, Austria, and an American Associates degree in Communications. Linda is the 'reigning' German voice of Baby Miss Piggy, and is also the German voice of Brighteyes in Poundpuppies, Joey in 'Dennis the Menace', Helen Lovejoy 'Simpsons' (not all episodes), Wilma 'Flintstone Kids', and Josie Pye 'Anne of Green Gables'. She has currently been voicing projects for Harley-Davidson, the iPhone 5, TJ Maxx Europe, MacBook Air, Chilly Talk and Avon, Lindt Chocolate and Jaguar; and is particularly proud to have voiced part of the 'Fuzzies' crowd for 'Ice Age IV'.

Email: linda@lindajoyvo.com
Web:

www.lindajoyvoiceover.com



Your Daily Resource For Voice-Over Success