---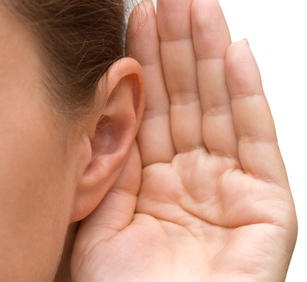 SOUNDS ODD #21
by Elizabeth Holmes

Fun Facts on the Science of Sound
Slip Of The Tongue? There's A Market
For That!
Meet The Beatboxers ...
December 4, 2013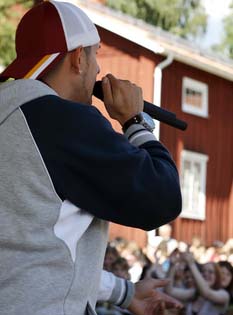 As voice actors, we spend most of our time finding ways to translate written words into compelling spoken messages.

Our equivalent of playwright Noel Coward's classic advice to actors ("Just say lines and don't trip over the furniture") is "Make your lines memorable and don't trip over your tongue."

But what if tripping over your tongue was what you DO for a living? Enter, the

beatboxers

!



MUSIC REIMAGINED



Previous generations called these amazing artists by other names.

My first exposure to this genre of vocal expression was early American jazz musicians, like the

Mills Brothers

. Each of those four brothers imitated an instrument - John was a tuba, Harry and Herbert were trumpets, and Donald was a trombone. When I listened to their music, I did the auditory equivalent of a double-take. Was I hearing real brass - or wasn't I?

And then there was scat singing. Jazz singers created their own "instrumental" vocals with nonsense syllables that allowed listeners to focus on melodic variations, rather than the meaning of the lyrics.

TODAY'S BEAT ...

Modern beatboxers tend to focus on percussive sounds.

The term "beatbox" refers to the first generation of drum machines. In fact,

Wikipedia

defines beatboxing as "the art of producing drum beats, rhythm and musical sounds using one's mouth, lips, tongue and voice."

Not surprisingly, many contemporary beatboxers have hip-hop roots, and "turntableism" (yes, that's really a word) may be a featured in the performance.



LIPS, TEETH, TONGUE ...



To find out how these vocal artists create their astounding arrays of sounds, researchers at the University of Southern California used real-time

Magnetic Resonance Imaging

(fMRIs) to observe beatboxers in action.

Their goal was to get a closer look at what they termed "paralinguistic mechanisms" in these performers' vocal tracts.

Another goal of the USC study was to determine what sounds in a beatboxer's repertoire were already in human speech. By categorizing sounds using the

International Phonetic Alphabet

, researchers discovered that the hip-hop artist who participated in their study produced sounds common to several African, Soviet and Native American dialects. All these, despite that fact that he was only fluent in English and Spanish!



AROUND THE WORLD IN SOUND



When I watched fMRI videos of beatboxers in action, I was struck by how strong and nimble our 'paralinguistic mechanisms' actually are!

For a fun romp through the world of beatboxing, spend a few minutes with Australian beatboxer

Tom Thum

on this TED talk. (If you have less than two minutes, fast forward to his tour of the world beginning at 4:44 and running through 6:24.)

And, if you have slip of the tongue - celebrate it! Who knows? The next time you get a script that specifies "SFX here," ask them what they need. You might just be able to tell them, "I can help you with that!"

For more on the vocal sophistication behind beatboxing, see

Beatboxing As Seen Through Scientific Images

.
-----------------------------------------------------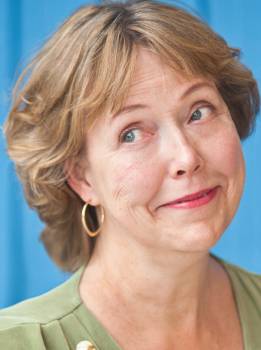 ABOUT ELIZABETH
Elizabeth Holmes is a writer, voice actor, and staff editor at

VoiceOverXtra

, based in Northern California. She is also editor of VoiceOverXtra's book division, including

Voice Over Legal

, by voice actor / attorney Robert Sciglimpaglia.


Email: elizabeth@HolmesVoice.com
Earlier Sounds Odd Columns:
http://bit.ly/SoundsOddColumns

Your Daily Resource For Voice-Over Success