---
Laugh Break: Voice Actor Rosemary Watson
Hassles "The Donald" In New Bailout Spoof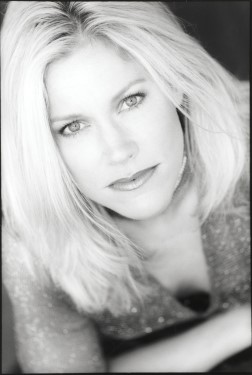 Sometimes you've just gotta stop what you're doing - and laugh.
Voice actor Rosemary Watson has a gift for impersonations, and her latest YouTube spoof - Citi Card's "Bhutti" Gets A Call - is a hilarious take on banking and the bailout. With shades of Lily Tomlin's telephone operator on Laugh-In, Watson fields a call from a Mr. Trump.
Watson also enjoys a huge following with her YouTube series, That Hillary Show - plus dead-on impersonations of Cindy McCain, Sarah Palin and more.
"I guess you could say that my voice-over education really began in a walk-in closet located in the den of my childhood home," Watson explains in her web site bio. "For it was there that I spent hours every day after school pretending to be various characters. I carried on this way for years ..."
Watson's voice-over talents run the full gamut of VO genres, and her VoicesOnTheGo side business offers voice seekers a variety of voices for projects like GPS/cell phone walking tours, podcasts, web sites, driving prompts and golf courses. She's also a singer.
Here's the link to Watson's latest spoof. Also here, you'll find links to her other impersonations: