---
COPYRIGHTS & TRADEMARKS
Register Your Original Works With Copyrights
& Trademarks To Stop Thieves & Collect Damages
October 11, 2016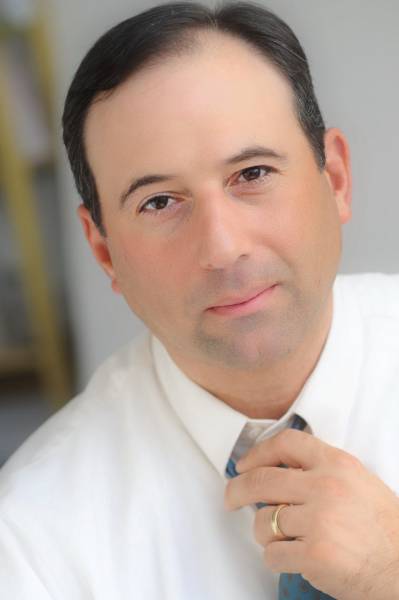 By Robert Sciglimpaglia Jr.


Attorney, Voice Actor, Actor, Author





VoiceOverXtra

's

John Florian

recently wrote about the uptick in "thefts" of intellectual property (IP) in the voice over industry (see earlier article).

That article was motivated because it appears "one of our own" was "borrowing" fellow voice over artists' logos, quotes, art work, and other various works of intellectual property and using them as his own.

Also that week, I had a scrape with intellectual property theft when someone created a video on

YouTube

with a link to an unauthorized download of my book,

Voice Over Legal

.

Though the above "thefts" are extreme examples, they are nonetheless very real.

These issues also are not new. In fact, the topic of my VOICE Conference presentation in 2012 was trademark violations by VO artists who "borrow" famous marks and adapt them to their brands.

Voice over artists deal with intellectual property issues every day, and thus, a basic understanding of IP law is helpful.



WHAT CAN LEAD TO TROUBLE?



Examples of how voice over artists encounter IP that can lead to legal issues for them are:

1.

use of copyrighted material on their demos;


2.

posting of their demos on their or other people's websites or social media pages;


3.

posting of clients' logos on their websites or social media pages;


4.

adaptation of famous trademarks in use of their marketing materials, as mentioned above.

PROTECT YOUR OWN WORKS ...



Voice over artists also should use IP laws to protect their own works. For example:

Copyrights

can cover actual sound files for jobs they perform, which protects the artist from not being paid for the job, and protects from unauthorized usage. Copyrights will also protect any artwork or websites owned by voice over artists.

Trademarks

can protect voice over artists' logos and names or slogans.
HOW TO USE THIS ...



So how exactly can a voice over artist protect their work, and why should they do so?

Registration of their sound files, websites, written books, articles, comic strips, art work, etc., should be done at the

U.S. Copyright Office

at copyright.gov.

Registration of their logos, names, slogans, character names, etc., should be done at the

U.S. Patent and Trademark Office

, at uspto.gov.

IF YOU SPOT UNAUTHORIZED USE ...

One misconception floating around on recent social media postings about the above "thefts" is that it is not worth pursuing the offender because it's too hard to prove damages.

But this is just not the case for registered works.

In my opinion, it is very, very important that a

cease and desist (C&D) letter

be sent from an attorney to the person stealing the protected work.

The reason for this is because failure to protect your mark or work may result in losing it!

If the owner of a trademark or copyright allows someone to use it that is not under proper license, the copyright or mark could become part of public domain, or could end up being cancelled through an action by the person "borrowing" the mark.

An attorney should send this letter - not the owner of the work. The reason is that the offender will more likely take notice of the C&D on a lawyer's letterhead than from the individual or company being violated.

I consider C&D's that are sent "pro se," or without counsel, to be "toothless." True, it's better than nothing, but not by much. It's kind of like sending a "rent a cop" to stop someone from robbing your house.

In addition, a "cease and desist" letter is prima facie proof that the person is willfully infringing the copyright or trademark if they continue to use the mark after receipt of the letter. So, having an Officer of the Court send it leaves little question about its authenticity in court.



SEEK STATUTORY DAMAGES



This leads to my next point: you do NOT need to prove actual damages in order to sue and to recover under the Copyright Act or Trademark Act.

As long as the work has been properly registered, the person suing to protect their work can choose to ask for actual damages, or statutory damages.

Under Copyright law, statutory damages range from $750 to $30,000 per violation at the Court's discretion. If the infringement is found to be willful, damages are up to $150,000 per violation.

Attorney's fees and costs are also recoverable for any violation. (See 17 U.S. Code Section 504).

For trademark violations, the same option to recover actual damages or statutory damages exists. Statutory damages in trademark law are $1,000 to $200,000 per mark, and if use of the mark is willful, damages can be awarded up to $2,000,000.

Statutory damages for use of a trademarked domain name are $1,000 to $100,000 per use. Again, attorney's fees and costs are recoverable, and prejudgment interest for actual damages is recoverable, as well. (See 15 U.S. Code Section 1117).



TAKE ACTION QUICKLY



In my opinion, when an IP is being infringed, it is imperative to quickly take action through an attorney.

Large companies immediately send out C&Ds through counsel as soon as they catch a whiff that their marks may be infringed. They do this to protect the marks and brands they spent millions to create.

It is even more imperative for the "little guys" to be as vigilant in protecting their marks.

REGISTER YOUR MARKS

Vigilance begins with registering your marks.

The rule of thumb I give to clients as to whether they should register their work, and whether they should send a C&D, is,

If you are willing to give up your brand name and change on a dime, then there is no need to register or send a C&D if it's a trademark.

Or, if you are willing to share your work in public domain, then there is no need to register a copyright or send a C&D.
Otherwise ... register!
------------------


ABOUT ROB


Robert Sciglimpaglia Jr. is an attorney admitted to practice in Connecticut and New York, as well as Federal Court including the U.S. Supreme Court. He is a worker's compensation specialist, and also practices in the areas of real estate and entertainment, including trademark, copyrights, contracts and film. He is also a producer, actor and voice over artist and a member of SAG-AFTRA. He is author of the book,

Voice Over Legal

, and offers guidance on trademarks at a special site for artists (below).

Email: robscig@usa.net
Acting Web: www.robpaglia.com
Legal Web: www.robscigesq.com
Trademarking Web: www.trademarksforartists.com
Voice Over Legal paperback and e-book.



Your Daily Resource For Voice-Over Success