---
VOICE ACTING

20 Tips For A Passionately Human
And Natural Voice Over Performance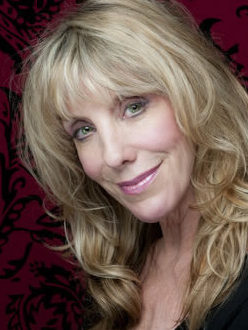 By Elley-Ray Hennessy
Voice Talent & Coach
Voicing has never been more necessary as a mode of communicating with each other.
In a world where people no longer speak to each another, but punch keys to express information digitally, it is of utmost importance that we keep the age-old tradition of talking alive.
Oh, we are spoken to, for example, by
Siri
on the new
iPhones
, or by the digital voices in our cars, the "on hold" digitized message companies now use on their answering services, electronic cashiers at airports, supermarkets and vast check-out services and even services that take the written word and now give it computerized voices on most of our personal devices.
I am horrified that we no longer need a human being to help us do things.
Am alone in this reeling from technology sensation?
IS THERE A HUMAN TO TALK TO?
I want to talk to someone and have someone to talk to me. Is that so much to ask?
We long for human contact and the greater sense of community that storytelling brings to us, as a people.
So, my voice over friends, it is up to you. Get to your stations at the microphone and reach out beyond the keys that keep us silent. Give words, thoughts and actions shape and life through your instrument.
"How?" you may ask.
TOP TIPS FOR VIBRANT COMMUNICATION
Well, here are a few key tips to keeping communication vibrant, believable and life changing:
1.
Always
have an opinion
about what you are expressing.
2. Emotionally connect
to what you are expressing.
3.
Actively push the thoughts
through the vessel, from the chest
, not just the mouth.
4. Intellectually connect
with what you are expressing. Take the time to "consider" what you are saying.
5.
Imagine
you are using the text to respond to a question you have been asked.
6.
Remember that you are
always in conversation
, even if the copy appears as a monologue. See and feel who you are speaking with. You are not alone in a studio.
7.
Always try to
"help" the listener
. Make their life easier.
8.
Give advice that can
change the listeners' knowledge
of something.
9. Love what you are expressing.
Make it the most important information you can impart.
11. Believe
in what is possible through communication with community.
12. Honor
your voice as a tool of change.
13. Have faith
in your ability to change the world.
14. Give thanks
for the opportunity to change the world.
15.
Remember that
communication is the highest gift
you can give.
16. Share your delight
in expressing.
17. Risk
expressing differently.
18. Play
with how you communicate.
19. Fear nothing
and abandon old concepts of expression.
20. Be uniquely you
and find your own voice.
REJECT THE WORLD OF MACHINES
I don't want to live in a world of "I, Robot" or Wally where we grow fat and stupid, allowing digital devices to do the work for us.

I am not a machine, but a living, breathing, vital being that has a mind that can formulate ideas. And I have definite opinions and emotional connections to these ideas.
I am part of a large community of like-minded people who share the desire to reach out and express and stay connected.
Let us use voices to change how we communicate to each other. It is time to take "the natural read" to the next level, where to be real is truly what we do not want to lose, as technology pushes us farther away from each other.
To be real is what will keep our planet vibrantly alive and creatively functional. I want to be spoken to and to speak to individuals who know that my heart, mind, body and spirit are employed in what is being expressed.
In this way, we can truly change the planet,
-------------------------
ABOUT ELLEY-RAY

Based in Toronto, and with over 30 years experience in voice overs, TV, film and theater, Elley-Ray Hennessy is a leading voice talent and coach, specializing in animation, commercial announcing and multi-voice. She's won multiple awards, having voiced thousands of TV and radio commercials and countless animation series and films.

Email: elleyray@hotmail.com
Web: www.elleyray.com

Your Daily Resource For Voice-Over Success