---
Recording: Telephony, eLearning,
Games - Q&A On Time-Saving Tool
Note: Time is money - so when you can save time, you might be putting more money in your pocket. We thought you'd want to learn - straight from the developer - how Word-2-WAV software saves time when you are voicing multi-file projects …
By Hervé Chain
President, Omni Intercommunications Inc.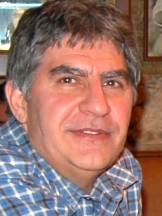 Word-2-WAV
is a PC-based production tool designed to save time in the recording of projects that have hundreds or thousands of short files - typical of eLearning, video games, and telephony jobs.
Essentially, this tool automatically names and organizes the files for you.
For instance, normally with 500 files, you can expect to spend two to three hours simply splitting and naming the recorded files before delivering them to your client.
And that number assumes you do not end up with an extra name when you are done, forcing you to spend an additional hour finding the problem and fixing it.
That can be very aggravating, especially when you realize you will never get paid for your time! With Word-2-WAV, that won't happen.
Here are a few frequently asked Q&As about how this tool works.
I want to use my USB mic and mixer. How do I do that with Word-2-WAV?
Word-2-WAV uses the input and output devices selected in the Control Panel, Sound & Audio Devices. You do not have to use the PC built-in board.
Does Word-2-WAV replace my current recording/editing program?
No. Use Word-2-WAV to record, then your regular software to edit, normalize, and trim the files as you normally would.
Word-2-WAV adds the functionality of splitting and naming the files automatically and without errors, which can be a long and sterile task.
How can I be sure I have recorded all my files without scrolling through the whole script?
Simply look at the recording counter under the Record button. If it shows less than 100%, shift-click on the progress bar.
The first non-recorded file will become the Active cell, ready to be recorded. Repeat until the counter shows 100%.
Can I save the recorded files with my other projects for a given client?
Yes. The recorded files will be saved in the folder containing the script you import. Just create a folder, copy the script there, then import it in Word-2-WAV.
All your files will be saved in that folder.
I need to record a lot of files, but my client does not specify their names. Do I have to create the names before I can use Word-2-WAV?
No, Word-2-WAV can do that for you. Use the Automatic File Naming function in the Setup menu.
You can specify several parameters to name your files in almost any way you can imagine.
Some files are too long to record without a pause. What's the best way to handle that?
The easiest way is to 'tag' the problem files. Once the recording session is finished, you can edit these few files using any other software - like Sound Forge or Pro Tools - just before batch processing them for normalization and trimming.
Any special instructions can be indicated in the Comments. The physical wav files can be tagged, as well, to speed their identification.
Can I create additional files as I record?
Very easily. Just click on Insert an Alternate. Word-2-WAV will create an alternate file for you, ready to record.
You can edit the text, add comments, tag the file, etc. When done, you can export the script in Word or Excel format to document your recording session.
My client usually gives me pronunciation instructions for acronyms or foreign words. Can I see them in a different color or font?
Just place these comments in a third column in your script. Word-2-WAV will display them automatically in a Comments cell when recording the corresponding file.
Can I use Word-2-WAV to record Russian scripts?
Yes. Word-2-WAV supports all main languages, 1- or 2-byte, even right to left.
Just select the proper font and direction in the Setup screen.
When I notice a problem with a file when checking my recording session, how do I fix that?
Just click on Re-Record. Word-2-WAV will switch to Recording mode. Record your new take as many times as you want, listening or not after each take, then revert to Review mode and continue where you let off.
Note that all the 'bad takes,' regardless of when they were recorded, are saved in the BU_Takes folder for later retrieval if necessary.
All my programs are installed in my Programs folder. Can I change the location where Word-2-WAV is installed?
Yes. You can install Word-2-WAV anywhere on your PC. The only requirement is that the Word-2-WAV.mdb and the Word-2-WAV.exe files be in the same folder.
Hervé Chain is the president of Omni Intercommunications Inc., a foreign language translation company located in Houston, specializing in audio/video for the training industry. Word-2-WAV is a tool developed in-house to optimize productivity and reduce costs in order to be more competitive. Voice actors are invited to test the tool for free for 30 days (see link below).