---
MARKETING
Keeping Business Going And Expanding
When Your Client Contacts Move To New Jobs

May 12, 2015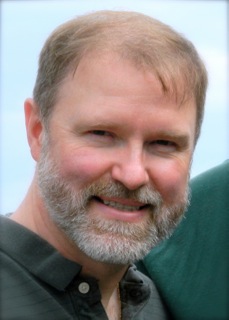 By J. Christopher Dunn


Voice Actor





"Not all those who wander are lost.Ē


- J.R.R. Tolkien,

The Fellowship of the Ring



A challenge I have in maintaining my client list happens when contacts are no longer reachable.

Personnel changes occur all the time; most people move from one job to another every two years. After they transition to their next job, my contact information for them is useless.

When a contact goes missing, my business with the company they left behind could potentially come to an unnecessary halt.

I work hard to build relationships with clients, so I diligently attempt to get plugged back in to my clientís consciousness. Think of it as going on an adventure with two positive outcomes in mind.

Here are the methods I use to reconnect with a contact who has moved to another company, and to introduce myself to the person who replaced them.

WHEN THEY MOVE ...

When you find that a contact has gone wandering (moved to another company or seemed to have dropped off the face of the planet!) do the following:

Locate where your contact landed.

LinkedIn

is probably the best resource for tracking professional status. Search for the contactís name and the name of the last known company they worked for.

When you find the name, send them a LinkedIn connection request, if youíre not already connected. Should you not find them, search their name with

Google

.

Once you've established a connection, congratulate them on their move to a new job, and then ask for their new email address.

Offer to follow up with your complete contact details.



MEET CLIENT'S REPLACEMENT ...



When a contact leaves a client company, there's a hole to fill. Make a point of getting acquainted with the new person.

After you reconnect with your contact who moved to a new company, ask them if they know the name of the person who replaced them at their previous company or the best contact for getting the information.

If you were not able to reconnect with the contact - or after reconnecting they didnít know the name of the new person at their old company - make a call to the company youíre trying to reconnect with.

Ask to talk with the person you want to reach by their title. "Hi, could you connect me to the Marketing Director?Ē Use whatever title your previous company contact had.

Then explain that youíre a voice over talent who worked on projects for their company in the past. Youíre calling to establish a connection with the new Marketing Director.

Since the new person doesnít know you, introductions are necessary. Once connected, let the new contact know you worked with their company before and are calling to exchange contact information. Ask for their email address and offer to follow up with your complete contact details.



DID YOU GET IT?



When you send the introductory email with your contact details, ask the recipient to respond with a confirmation that they received your message and ask them to include their contact information in the reply.

If they donít reply the same day, wait a few days and send them a follow up email,

"Iím following up to make sure you received my intro -mail and contact information. Iíd like to have up-to-date info for you, so please feel free to send your contact details.Ē



Then rest.

Itís some work, but the payoff is in the details, and it could be huge. I know from personal experience that the work is worth the time.

Do you have a different process? Iíd like to hear about it. Iím looking for ways to improve mine.
-------------------------------------


ABOUT J. CHRISTOPER




J. Christopher Dunn is a professional voice actor who lives in the Pacific Northwest close to Seattle. He voices commercials, web demos, podcasts, product demonstrations, telephony projects and documentaries. His voice is described as friendly, warm and trustworthy - the guy next door or the voice of high profile corporate presentations. He also spends time with the Penn Cove Players, a Whidbey Island, WA troupe that performs original audio dramas, as we all as recreates old time radio shows in front of a live studio audience.







Your Daily Resource For Voice-Over Success