---
East-West Audio Body Shop
TV Show
Starts 2nd Season
September 16, 2011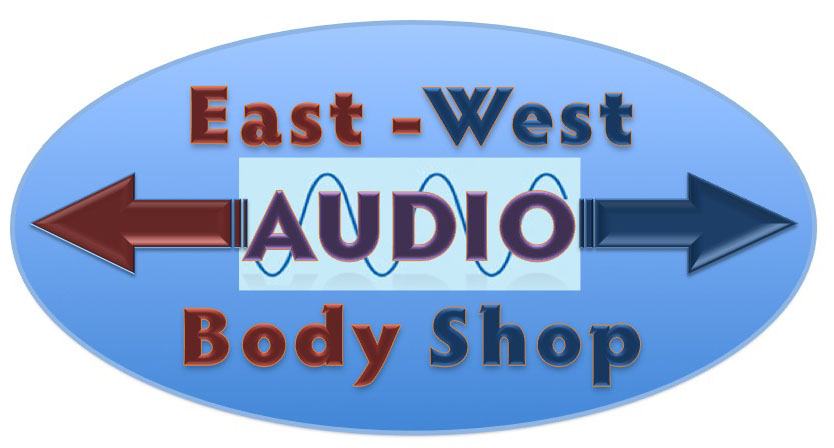 (VOXtra) - Sunday nights haven't been the same for voice actors since home studio experts

Dan Lenard

and

George Whittam

launched their popular Ustream TV show,

East-West Audio Body Shop

- or EWABS - earlier this year.

Now the entertaining duo streams into a second season of the live broadcast, featuring interviews with top voice over industry professionals and essential advice on audio recording and editing as they field questions from callers.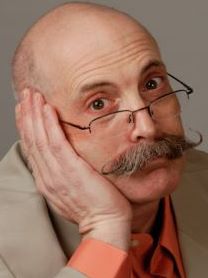 Dan (left photo) anchors the show from his home studio near Buffalo, NY and George (right photo) is based in Los Angeles - hence the East-West connection.

Yet the audience is worldwide.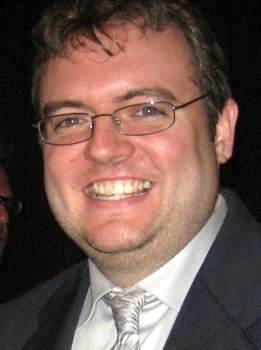 TUNE IN HERE ...

The show is broadcast Sunday nights at 9 Eastern time, 6 p.m. Pacific. To tune in, click here at showtime or visit: www.ustream.tv/channel/ewabs.

During the show, you can chat by text with others in the audience - and that's often a show in itself.

To have a home studio question answered during the show, leave a voice message 24/7 at

818-47 EWABS

(818-473-9227). Or submit the question at the EWABS website: www.EWABS.com (click the Ask Stuff tab).

Here's what's on tap for Sunday, Sept. 18:



Links to previous shows are at the website as well, and audio recordings are at

i-Tunes

.



'IT'S A RIOT'



"We've created an audience of loyal viewers," says Lenard, "and it's a riot just doing a TV show.

"We've had the giants of our industry on as our guests in the past 18 shows, and the audience loves the interaction of the parallel chat room and our running gags."

Indeed, Lenard and Whittam have fun in the show that's patterned after the popular NPR "Car Talk" radio program.



MORE TOPICS AHEAD



While home studio remains the focus, the show will venture into more voice over topics this season, Lenard says.

"No subject will be off limits, plus more big name guests.

"So far, EWABS has been everything we've envisioned and more," he adds. "We've had callers from all over the world - England, Japan, New Zealand, France, Hawaii - even a few from Buffalo.

"And we've solved people's home studio problems and let them know about technological developments in the industry."



Q&A: DAN & GEORGE





VoiceOverXtra

followers also know Dan and George through their multiple webinars on home studio set-up, recording and editing, and through Dan's many how-to features.

And we thought this to be a good time to probe a bit about their first season experiences ...



Dan and George, what were your biggest challenges in the first season?





George:

For me, it was the technical aspects of the show, as I took on the brunt of it.

I had to figure how to bring Dan and I together as though we were sitting side-by-side, with the sound as good as possible, and picture quality at least watch-able - while we were 2,500 miles apart! And also minimizing distracting delays and glitches.

But the most remarkable thing is how we've managed to pull this off with ZERO budget.

Dan and I are both using equipment we already own, plus free software from Skype and Ustream and others, and handling all the logistics of pre- and post-production on our own - although that's going to change.



Dan:

To me, it was the logistics of actually coming up with this with George, committing to it, and then announcing to the world that we were going to do it.

Then we just did it! Of course, a big challenge is coming up with stimulating conversation on a weekly basis, without repeating ourselves.

But it's truly been a pleasure. I spent years in radio and as a talk show host, so while I stumble around in my old age, I at least know how to keep the flow of the show going, and then tinker with the format to satisfy audience demands.



What's been your greatest reward?





George:

The most fun for me is when our guest is in the Los Angeles area and comes into the studio at my house. It raises the energy level, the mood, and keeps things more interesting.



John Taylor

has become our "friend of the show" this way, with three appearances.

I also love the feedback from viewers, who say how much we've helped them.



Dan:

Working with George is great fun and very enlightening.

He keeps saying how he works with voice actors - yet isn't one himself. But I knew that once I got him on camera and behind the mic with an audience, he'd never turn back.

Clearly it's also great fun when John Taylor comes by, or when I feel like just being silly - which is every week. Most of time is taken up trying to make George laugh.



How did the show's technology evolve?





George:

Frankly, we haven't had much time or budget to evolve the show's technology.

But there's much I'd like to do to raise production quality. And I'd like to get a better camera, have tilting/lower thirds, and dedicate more time to show prep so we can cover more news and hot topics, as well as answer questions.



Dan:

George amazed me with his ability to route all the cables and create the hybrid necessary to carry the audio from various sources.

We're going to start dabbling with packages - pre-recorded segments that teach a tip, or go on location to do a report.

We want to keep the show fun and unpredictable.



What else?





George

: We want home studio questions! Call anytime, 818-47 EWABS, and we'll play your message on the show and answer it.



Dan:

George and I are starting to compile a book about home voice over studios. We've both worked with so many people and written so much, I don't think there's anyone else with so much varied experience.

A lot of what I do is troubleshooting, so that's what we do for our callers.

Hey - what else are you going to do on a Sunday night?



Your Daily Resource For Voice-Over Success