---
Agents: Do You Really Need
Them? Yes! A Day In The Life Ö

By Deb Munro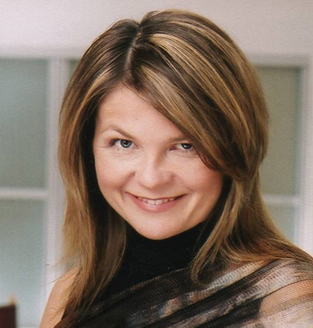 Is having an agent truly necessary for you to succeed in voice-overs? What does an agent do, anyway?
In my voice-over career and years in casting, I made it my business to know what agents do. So let me share a typical day in your agentís life.

Imagine contacting 30 to 40 people in one day, by telephone, email or both Ė with less than 48 hours of notice Ė and then coordinating various schedules with casting directors, trying to fill just one role!
Then imagine another four agents (if not more) also submitting talent info for the same role, which further narrows the chance of landing the job for your roster.
And letís not forget rescheduling and unanswered phones that have to be called again.
Oh Ö and this is for a one-day, $300 session. So thatís a lot of work for a $45 (15%) commission. You do this for two days and learn that the job eventually goes to a talent from another agency.
THEY EARN IT

First, letís dispel the myth that agents donít deserve their 10%, 15% or 20% commission. Some charge more than others.
If you donít want to pay a commission for landing jobs, honestly ask yourself if youíre able and willing to do everything it takes to find that work for yourself.
Good agents earn their keep. If your agent lands you a great gig and earns a nice chunk of the pay, remember the legwork they had to put into all the gigs that didnít pan out. Donít begrudge their commission.
Consider this. If youíre making good money and your agent is Ö
finding you good work,

helping with your paper trail,

securing your rates, and

handling all the stuff that goes on behind closed doors
Ö well, then, you can happily afford to pay for their valuable time.
Itís easier to obtain work with an agent than without one. And the jobs youíll get through an agent typically pay higher scale because itís not worth an agentís time to chase low-rate gigs.

When shopping for an agent, remember that as voice actors, we pay them Ė they donít pay us.
Agents are understandably fussy about who they take on. Especially the top agencies.
So help your agent to help you by keeping your chops fresh!
When youíre not on a job: train, learn, practice, rehearse. Attend workshops. Those who do the work get the work.
Find an agent with whom you personally get along. An agent has to sell you. What matters most is that your agent likes you and has a good reputation.
Also try to interview the agent, rather than passively let the agent interview you. Research. Ask for talent references. Talk to your union. Check union web sites for a listing.
AVOID THIS Ö

But avoid agencies that use mass advertising to recruit talent. These are usually scams.
And do not, under any circumstance, work with an agency that requires payment upfront, except perhaps a nominal start-up or photo fee ($20 or so) to get you onto their web site. Other upfront costs are a sure sign of a scam.
If an agency requires a fee for head shots or marketing, run away. You only pay an agent when they land you a paying job. Period.
Deb Munro is a leading voice talent, coach, and owner of Chanti Productions, in the Vancouver, B.C., Canada area. She offers private coaching and MIC & ME workshops on voice acting, business and demo prep in many Canadian cities.