---
Training: How To Pick
A Voice Acting Class
© 2007 Cashman Commercials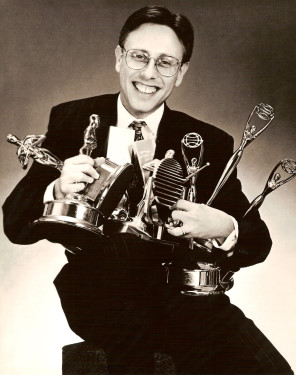 There are more voice acting classes in Los Angeles than in any other city in the world - because there are more work opportunities here for voice acting than anywhere else!
Here you'll record radio and TV commercials, animated series and documentary narrations, promos, movie trailers, ADR and audio books, live announce events, radio imaging, web site VOs and video games, corporate videos, training films and company messaging systems.
All these productions make LA the center of the voice acting universe. But amidst all this, how do you pick the right voice acting class for your current needs?
WHAT TO ASK
Class lengths and costs vary widely, as do topics. Here are a few guidelines and questions to ask:
How experienced is the instructor? Is the teacher a current voice actor or casting director? If so, they'll know the latest trends in what clients are listening for in auditions.
Is he/she a director or producer? If so, they'll have a lot of experience on the other side of the glass.
Does the instructor teach all the classes or have substitutes? Some instructors don't actually teach, but have proxies filling in for them.
Are experts from other areas of voice acting brought in to enhance the information given in class? This is value-added instruction that not all courses offer.
Where are the classes held? Are the classes taking place in a professional recording studio, where tracks are produced on a regular basis, or are they held in a living room or classroom?
What is the basic setup? Is the recording equipment professional? Is there a separate engineer, and is he/she experienced?
Are you recording to cassette tape or CD? Is feedback between takes recorded for your subsequent review?
How many people are in the class? Too many people in a class guarantee that you won't be getting much mic time. Ten students are the max a three-hour class should have.
Are students on the same level? It's a little uncomfortable when beginners are lumped in with intermediates who've had a few classes under their belt, or with professionals who already have demos or agents.
That's intimidating to beginners and not fair to students with more experience.
Does the instructor take just anyone? Experienced instructors screen prospective students to make sure they get the most from the course.
Do materials accompany instruction? Are handouts disseminated? Information that accompanies instruction is invaluable. It's material that you'll be able to refer to and use long after the class has ended.
Is there homework? Experienced teachers will give you exercises to practice between classes, to keep your abilities honed and focused.
Is the business of voice acting addressed? Techniques are important and acting skills vital. But voice acting is also a business.
If you're serious about making voice acting a career, topics specifically related to the business of voice acting should be covered.
Can you audit a class? You should be able to observe a class in action - at no charge - to get a taste of the instructor's teaching style, the topics covered, and the place where it's held.
You'd be able to follow along, but don't expect to participate. Mic time is reserved for students who've paid for the course.
Can you make up classes missed? Some courses allow this, others don't.
Do students like the course? What's the word-of-mouth about the course? Are testimonials available?
Can you contact current or former students directly? T
alking to people who've taken the course can give you a more objective view.
Is there a course assessment? Do you get any kind of report card when you've completed the course?
Do you receive a critique that gives you an analysis of your competency or proficiency? It's good to know where you stand, competition-wise, in a very competitive arena.
Hopefully, getting this information by asking these questions should help you decide on the best voice acting class for you. Good luck!
Marc Cashman is president and creative director of Cashman Commercials/L.A., which creates and produces copy and music advertising for radio and television. Winner of over 150 advertising awards, he's also been an instructor at USC Graduate School, is guest speaker at ad clubs and broadcasters associations throughout the U.S., and has been interviewed in trade magazines, newspapers and on radio and television programs. He instructs voice acting of all levels through his classes, The Cashman Cache of Voice-Acting Techniques, in Los Angeles.