---
Audiobooks: How To Read Aloud
- Without 'Bleeding' On The Audience
By Pat Fraley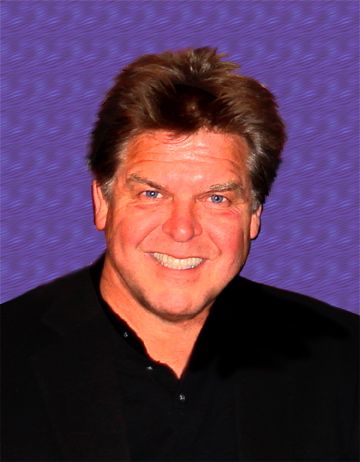 The difference between reading aloud and reading to oneself is much more than the difference between making noise and being quiet.
The major difference – which is crucial to your work in audiobooks - is that when you read aloud, you are no longer your own audience.
Reading aloud implies that the material is for someone else's ear, mind, and heart. It is meant to affect a listening audience. Writers are paid to provoke readers into reacting.
Our job is to convey the writer's material in a different medium, an oral one. We are not paid to react personally or to comment on the material. That is the listener's responsibility and, we hope, delight.
It's a fact that the way to make someone sad is not to be sad, any more than it works to scare someone by being scared. If you react to what you are reading, you rob the audience of their job. You "bleed on them."
THE TEMPTING TRAP

Even the seasoned reader will be tempted to fall into this trap, though. It's understandable.
Recently I directed Hillary Huber reading Season of the Snake, a contemporary fiction that chronicles the mind and actions of a sexual predator.
As she was recording, I had to remind her on occasion that she was starting to play the predator as mean. She was letting her emotional reactions to this creep seep into the performance.
But it was much more effective when she played him as a regular guy, so that the listener had the opportunity to think, "Hey! This guy is really nasty!"
The temptation to fall into reacting to the material we are reading comes as no big surprise when we consider how much time we've spent reading to ourselves, compared to reading to someone else. That being said, it is nevertheless critical that you be thinking and feeling about the text as you perform it.
COMES FROM SCRIPT
Paul Ruben, one of the nation's premier independent audiobook producers, says that the narrator's text is his or her "dialogue."
Paul encourages readers to "hold back, hold back," as they read. By this he means that it is important for the performer's imaginary experience, both emotionally and intellectually, to come to him or her, moment-by-moment, as in a script.
What determines the thinking and feeling? The author's voice.
THE AUTHOR'S VOICE

This refers to the author's point of view, and what the author intends the reader to think and feel. In a sense, it's about the author's agenda.
While studying and researching the book to be read aloud, the performer should be gaining important clues as to how the author thinks and feels about the text.
In this way, we may represent the author's voice, and the author's narrator's voice, more accurately through our performer's choices as we think and feel our way through the text.
For example, as I prepared to perform The Adventures of Huckleberry Finn by Mark Twain, my mentor, friend, and director Ron Feinberg helped me identify and perform the author's voice. Since the book is told through the character of a teenaged boy, it was important to think and feel as he thought and felt about his experience.
We decided that the author's voice vacillated between "reverie" and "adventure." In other words, Huck, who was telling the story about what happened to him in the near past, was sometimes rather nostalgic, and other times involved in conveying the drama and comedy of his adventure to the reader.
We also established that he was a lonely boy, abused by his father, who perceived people in two basic categories: those who were good to him and those who were not.
By the time I commenced the recording of the book, I was confident that I could fit into the skin of the young boy and intuitively make choices at any given moment conveying what Huck thought and felt about what he was saying to the reader.
When reading a book in the third person, there is more of a challenge to getting into the author's thinking and feeling.
One important thing to remember is that there is always an attitude to be found. It will not be what you personally think and feel about what you are reading, but what the author's narrator thinks and feels.
That being said, there are always exceptions.
The performer can, on occasion, be called upon to hide emotions and opinions, just as reporters are often called to do. For example, I produced a book entitled The Fall of Che Guevara, written by Henry Butterfield Ryan. It reports the last days of Che Guevara in a very dry, journalistic way.
Richard McGonagle, my reader, found it challenging to realize the author's intent and style. Richard is a very accomplished actor, and his journey to rein back all attitudes and opinions about what he was reading was a real task.
The end result was excellent, and we were satisfied that we hit the right tone for the book.
Pat Fraley is a highly successful voice actor and producer of audiobooks. Based in Hollywood, he is a multiple Audie Award nominee and winner. (Audies are the Oscars of audiobooks.) He has created voices for more than 4,000 characters in animated programs, conducts Master Event workshops, and is author of many voice-over how-to books and CDs. This article is excerpted from his recent CD/book set, Billion $ Read - How to Make Money Reading and Recording Books - a set of two CDs and a 50-page workbook about succeeding in audiobooks (see below to order).