---
Pacing Your Read: Fast, Medium
Or Slow - How To Deliver On Time
By Stew Crossen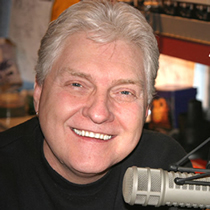 Learn how to set your pace. This
is simply the rate of speed at which we speak. Proper pacing is a fundamental skill for voice work.
All too often, a new voice actor will read much too slowly, simply because they haven't learned the fundamentals of pacing.
Reading a script too slow or too fast is a huge sign that says, I HAVE NO IDEA WHAT I'M DOING, and it's something to avoid.
NEEDS WILL VARY
Certainly, there are times when you may need to rush a part, such as a legal disclaimer or with very dense copy.
There may also be a need to speak slowly, perhaps to create a mood.
Generally speaking, younger characters talk faster than older characters.
Also, talking fast might convey enthusiasm or excitement, while a slower pace might convey seriousness or maturity.
CALCULATE PACE
When given a piece of copy that contains a defined number of words, to be delivered in a defined time frame, you should take a moment to calculate and determine your pacing.
When doing commercials or other short-form reads, a veteran voice actor will instinctively know how to pace their speech, just by looking at the copy.
It's also common for an experienced voice actor to actually count the number of words in the script, to establish a feel of the pace before they begin reading.
EASY METHOD
So how does a new voice actor learn and practice this skill? Simple.
A normal, commercial rate is between 100 and 200 words per minute.
Think of it this way; slow, medium and fast, with:
100 words-per-minute being slow,
150 words being medium, and
200 words being fast.
Establishing these benchmarks gives you a platform to work from.
PRACTICE IT
Try it out for yourself. Grab a magazine or newspaper and count out 100, 150 and 200 words. Then with a stopwatch or minute hand, read the 100 words (out loud of course) and observe how you do.
Were you too slow or too fast? Adjust your pace and try it again. Now try the 150 and 200 words.
It takes some time to get used to. However, with a little practice, you'll learn to adjust your pace and to deliver a read right on time.
By using a stopwatch and experimenting with different copy density, you should be able to quickly get a feel for how to adjust your pacing.
Also, using an inexpensive recording device, such as a cassette or micro-cassette will enable you to actually hear the differences between a slow, medium and fast read.
IS FIRST STEP
Once you understand and establish the fundamental pace of a read, you can move on to creating volume, pitch, personality and attitude in the script.
TIP: Try reading this article out loud. You should be able to bring it in at just about two minutes and forty five seconds.
Stew "Beef Stew" Crossen is a 50-year veteran of the CT entertainment and broadcasting scene, including work as a musician, producer, news anchor, program director and voice actor. For 13 years, he hosted a popular radio program on 106.9 WCCC in Hartford. He received three awards as a community television producer, and is a 2008 recipient of a KBA award for commercial radio. Stew teaches voice-over courses at Manchester Community College and is the owner of Voice Over Workshop LLC.

Web: www.VoiceOverWorkshop.com