---
CAREER
'Luck' In A Voice Over Career
Comes To Those Who Earn It
April 25, 2014

By Christian Rosselli
Voice Actor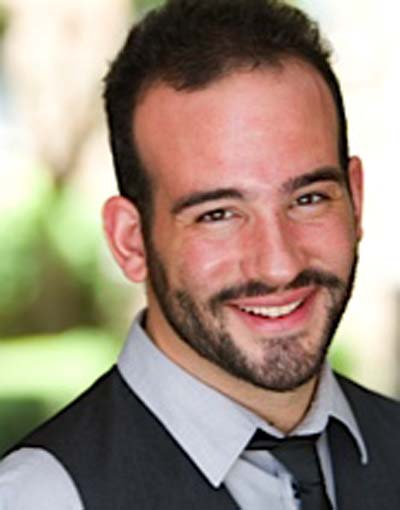 We often hear success stories in the voice over business that involve being in the right place at the right time.

These are stories about the fortunate few who have gone on to make six- or even seven-figure salaries and achieve a massive amount of recognition for their talents. The stories are pretty much same ...

A top agent just happened to be waiting in line at Starbucks and heard the voice actor speak, pulled the talent aside and now that person is the voice of Mega Channel and all the Super Network's promos. Or,

The network's long-standing voice was out sick or on vacation with his/her family. The network had an emergency job, hired someone else, and now the network likes the new voice better and fired the previous voice. The new voice "lucked out" and got the biggest break of his/her career.
Yes, sometimes it's circumstantial. Sometimes it just happens. And we never plan for it.

But a great recent quote from actor

Peter Dinklage

brings new thinking to mind:

"I hate that word 'Lucky.' It cheapens a lot of hard work. Doing plays for 50 bucks and trying to be true to myself as an artist and turning down a commercial where they wanted a leprechaun. Saying I was lucky negates the hard work I put in. So I won't say I'm lucky. I'll say I'm fortunate enough to find or attract very talented people. For some reason I found them and they found me."



This is the best quote on the subject that I've ever heard in a long time, and it couldn't be more life-affirming. What you don't know about the person who got that big break is that they were also working their butt off to get in front of the right people.



CREATE YOUR 'LUCK'



Voice over success is anything but overnight.

Sometimes success comes from creating opportunities for ourselves, our agents (even though they might discourage it), our business partners, or our colleagues.

Sometimes success comes from cold calling, emailing new and old clients a few times every couple of months, maximizing your presence on social media, reading for a new casting director, attending a popular voice over networking event or creating one yourself.

In today's world of voice over, you've got to be a mover and a shaker. It requires a lot more work than being the voice of Chevy in 1992 and just chillin.'

Sometimes it boils down to planting seeds anywhere and everywhere, and watching them grow over time.

----------------------------


ABOUT CHRISTIAN


Christian Rosselli is a voice over artist based in New York City who specializes in commercial, corporate and industrial narration, promo, explainer videos, and award show-live announcing. He has worked with a wide variety of companies including AT&T, Bic, Boeing, CA Technologies, M&T Bank, Premio Foods, Ruby Tuesday, Tiaa-Cref, USA Today and many more! He is also an avid photographer, coffee drinker, and jazz connoisseur.

Email: christian@christianrosselli.com
web: www.christianrosselli.com

Your Daily Resource For Voice-Over Success