---
Newcomer, Face Reality: Voice-Over
Is
Not A 'Get Rich Quick' Scheme
By Bettye Zoller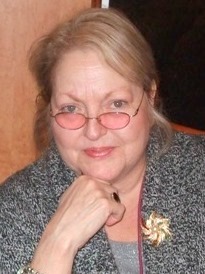 Congratulations for embarking on a career in voice-overs. It's an amazing business! But it is, in fact, a real business - more than just a fun hobby - and you have to know the ropes in order to succeed.
When we start something new, we're likely to have "stars in our eyes" - and then reality sets in.
My advice to you is to take it slow. Start with training. Then produce a killer demo.
And avoid a temptation to splurge on pricey equipment for your first home studio. There are inexpensive ways to begin recording from home.
GET RICH QUICK?
I compare what is happening today in our industry to the wave of home publishing and printing that swept through awhile ago, when people bought expensive printers and programs and thought they could become "home print shops and publishers."
Well, they can do that, of course, but soon people realized it was not a "get rich quick" scheme.
Far from it.
The profit margin often was small or non-existent.
So k
eep your day job! And:
Don't think of voice-overs as an easy "escape" from working in an office.

Don't think you'll get rich in the first year.

Don't ask, "How long will it take me to succeed in voice work?" Because no one can answer that question.
LEARN AND PRACTICE
Learn your craft and practice it, and keep trying as long as you can. If you don't try, you fail.
Get the stars out of your eyes to see the real picture. It's a hard road. You may or may not succeed.
Remember: Training is first. A killer demo (your "calling card" to propects) is second. And be careful who you spend money with.
DEMO RIP-OFFS
Demo rip-offs are everywhere. Several dozen voice-over students each year tell me they have paid upwards of $3,500 or more for a demo that is inadequate - in other words, it will not get them noticed in the marketplace, or is poorly produced regarding sound quality.
Shop around. When you're new, you have to be smart. Ask other talents for their experiences.
There are bad schemes out there regarding training and demos, and they'll rope you in if you're not careful.
Some companies prey on newcomers, promising training and a demo for $6,000 or more, promising that's all you'll need. Don't buy into that.
CHECK TRAINER'S CREDS
Seek training close to home whenever possible. Save on travel money!
But regardless of location, seek references about the trainer(s) and investigate the company before you commit.
What have they done? Ask to hear demos they've created for others.

What's being said about them by past customers? Get referrals.

What exactly does the training consist of?

Do they "throw" copy at you after maybe one phone consult, and make a demo that you'll regret?

Does a school promise you a demo after just one or two classes? Don't do it. A demo will need to be redone if it's terrible.

Does a school want you to enroll in a complete program, when all you want is voice-over training?
REHEARSE, REHEARSE
You should be well rehearsed and skilled before making a demo. Why spend money for a demo unless everything on it will be fabulous?
However, I don't agree with those who say that newcomers should not make demos. A newcomer must indeed have a demo, or he or she will never progress from being a beginner!
Get professional help in choosing copy. Seek training and practice at home. "Live" with the demo material - rehearse, record it yourself at home and play it back. Then do it again.
A good coach won't let you record a demo until you're ready.
Quick is never the answer.
And as a newcomer, always seek a qualified coach and producer for the recording process. This is not a DIY project.
Bettye Zoller, owner of the VoicesVoices educational and audio recording company, is one of the U.S.'s best-known voice, speech, acting, and voice-over coaches, and is a winner of ADDY, Clio, Golden Radio and Audie Awards. She holds advanced degrees from three universities, has served on university faculties for 30 years, and currently is the Feagin Artist Guest Professor at Tulsa University, presenting workshops in Houston sponsored by Women in Film and Television. Her home is Dallas but she teaches, by invitation, worldwide. She is a professional audio engineer/producer and is a Simon & Schuster audiobook author and reader. Upcoming workshops in Dallas include: Audiobook Weekend Intensive, July 11-12, and Business of VoiceOvers & Voice Acting Techniques Weekend, Aug. 1-2.

Your Daily Resource For Voice-Over Success