---
Audiobooks: A Tough Niche ...
Can You Meet The Demands?
By Anthony Goff
President, Audio Publishers Association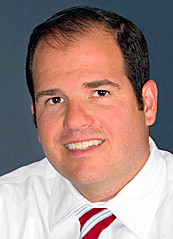 Ask any audiobook publisher how many calls they get weekly from would-be narrators, and most of them will groan.
It's not that they don't appreciate their many talented narrators; it's the painful task of describing the realities of the audiobook industry to the person on the other end of the phone who insists that his/her children/grandchildren say he/she should be an audiobook reader.
It's not fun to dash someone's hopes, and it happens over and over.

Now, those of you in the voice-over industry have an advantage already: you KNOW how competitive this business is, and just how determined you must be to succeed.
But do you know what's special about audiobook narration compared to other voice-over gigs?
The harsh reality: not every talented voice-over artist can become a talented audiobook narrator.
Audiobook narration makes special demands on a voice-over artist:
Can your voice hold up to six hours in the recording studio several days in a row, keeping the same energy level and pacing throughout?
Can you sustain all the characters in each book through the entire reading?
Can you let the author's words and characters pass through you in a way that enhances a listener's experience?
Can you take direction and correct errors constantly throughout the recording session?
Are you prepared to read the book ahead of time, take notes on characters, and research (or at least list for the publisher to look up) words and names whose pronunciation or meaning are foreign to you?

If you can answer "yes" to all or most of those questions, I congratulate you - you may be what the audiobook industry is looking for!
Audiobooks are more popular than ever, and with the recent growth in download sales, they're reaching new markets/listeners every day.
Online blogs abound with anecdotes from people who tried an audiobook – while commuting, exercising, cooking, knitting – and found a new source of pleasure and enjoyment.

So how do you break into the industry?
Do your homework. Listen to audiobooks, especially award-winners.
The
Audio Publishers Association
and
AudioFile
magazine created a web site,
www.theaudies.com
, where you can hear soundclips from the 150 best audiobooks of the last publishing year.
Listen to entire audiobooks, too – buy them at your local bookstore, check them out at your library, borrow them from a friend, or download them online. Hear how the professionals are doing it.
Then join the Audio Publishers Association at
www.audiopub.org
and learn everything you can from that web site.
The publishers are trying to help new narrators; there is room for more talent. Just don't assume it will be easy.
New authors have to knock long and hard at an audiobook publisher's door to be published in audio, and new narrators have the same struggle.

But remember, you have an advantage. You're already a pro - unlike the man in a story I heard from one audiobook publisher:
There was a university professor who insisted he could narrate his own book. The professor was sure he'd have no problem sustaining voice and energy; after all, he lectured all day for a living, right?
Wrong.
Sitting alone in a studio with no visible, interactive audience was a rude awakening for him. His throat got dry, his narration flagged, the energetic emphasis on one page turned to a flat delivery on the next.
And having the director stop him and send him back a paragraph for a mispronunciation or misread was painful for him.
He later admitted that he wished he'd authorized an abridged version of the book.
Lesson learned for that publisher. Audition your talent first. Maybe next time it will be you narrating that book!

The APA is a not-for-profit trade organization whose primary goals are to promote awareness of the audiobook industry, gather and disseminate industry statistics, encourage high production standards, and represent the interests of audiobook publishers.
Since 1986, the APA has worked to bring audio publishers together to increase interest in audiobooks.
It sponsors The Audies® annual awards for audiobook excellence, and APAC, the annual audiobook industry conference.
Anthony Goff is the 2008/2009 president of the Audio Publishers Association, and also Publisher Director of

Hachette Audio

(formerly Time Warner AudioBooks). He began his career in 1993 at Dow Jones Inc., working for

The Wall Street Journal

and

Barrons

. In 1995, Goff made his foray into book publishing in marketing at St. Martin's Press, before jumping into sales at Penguin USA during the Stephen King

Green Mile

phenomenon, and then managing advertising and promotions for Dutton/Plume. In 1997 he was hired by Simon & Schuster, where he stayed, in various positions, for seven years. In 2003 he moved to Time Warner AudioBooks as Marketing Director, and was responsible for making a run at Audiobook of the Year with

The Daily Show Presents: America

(the Audiobook) before being promoted to Associate Publisher.