---
VOICE ACTING: Part 1

Want To Learn The 'Millennial Voice-Over

Sounds & Styles'? Stay Up For Late Night TV!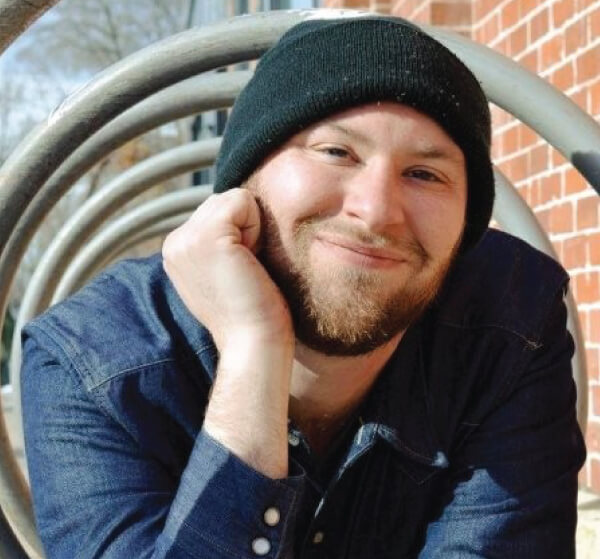 By Ian Fishman
Ah, the always elusive "Millennial" read.

There's a good chance you've been asked for it 4 times already today … and it always leaves many a voice-overist scratching their respective chords trying to figure out how to hit it.

But if you want to get a handle on what that Millennial sound and style actually is -
and I mean currently, beyond the classic, genre-defining, played-out-but-still-spec-inducing examples of

John Krasinski

and

Anna Kendrick
- you've got to go to Late Night TV.
Late night comedy has long been the vanguard of the 18-35 set. So look no further for their sound than in the likes of
Colbert
,
Kimmel
,
Bee
,
Corden
and
Fallon
.
Full disclosure: I love Late Night style comedy - it's this weird, beautiful nexus of broadcast and cable television, where star power meets low-brow ridiculousness daily, and where the barriers of accessibility are lowest by its broadcast nature.

The general decorum of TV still (mostly) holds, but the shows across the board have a low enough daily viewership that hosts, writers, and audiences can go off the beaten path quite a bit more than in primetime.

It's always got elements of class and anarchy … like you're holding a champagne party in your parents' basement while they're out of town, and if they find out, they just might take away your show altogether for the summer (#teamcoco).
Which is why, in a very practical sense, just by the nature of time and trends, right now is the window where Late Night TV is largely written by Millennials, for Millennials.
First, the math: Millennials are not only the largest purchasing and viewing demographic in history, but right now, we're also smack in the prime target window for advertisers, ranging in age from 23 to 38 - which doubles as the premier age range of Late Night TV viewers as long as the genre has existed.

After all, let's be honest: how many people do you know older than 38 who are going to stay up until 11:35 p.m. on a Tuesday anyway, let alone to watch
Jimmy Fallon
try to interview
Billie Eilish
with a straight face while wearing a beard made out of bees?
Even better, comedy writers and performers mostly skew pretty young by industry standards: a staff position writing jokes for Late Night TV - especially with so many fantastic shows in this second "Golden Age" of television - is one of the "easier" jobs one can attain writing comedy for television with "less" experience (i.e., they hold open submissions regularly, making Late Night TV writing one of the premier "entry level" jobs).

Meanwhile, the hosts of the shows (often comedy veterans in their 40s and 50s), depend upon us "hip, with-it youths" to keep them connected by writing material that resonates with their writers and their writers' friends … i.e., just about everyone in the established Late Night audience.
And, with advertisers following close behind, this means that virtually all commercials during Late Night TV - especially on cable for shows like
Full Frontal
with
Samantha Bee
,
The Daily Show
, and
Conan
- you'll be hearing, seeing, and experiencing the exact styles of broadcast ads from your Millennial competition.
That doesn't even touch formatting the shows for day-after streaming, where every last bit is optimized to be shared the next day - complete with a Millennial style ad or two, of course.
TRACK MILLENNIAL VO TRENDS
Now, if you're planning to watch Late Night TV just to wait for the commercials … well, you're doing it wrong. Not only because you're missing some of the best comedy each day has to offer - you'd be missing some major Millennial trends in the shows themselves.
And one of the biggest, undoubtedly, is the visibility (and audibility) of women.
We're finally in a time where the playing field is thankfully, slowly but surely, becoming more even - and far, far stronger because of it.

Samantha Bee
(pictured)
is the epitome of Millennial style in her delivery, where every joke and segment she makes is told by your sharp, witty, casual and unpretentious friend, who just happens to have the floor.
Lilly Singh
brings a more classic tone and feel, what with the staging reminiscent of the great Late Night-style hosts before her, and is more presentational than Bee … but it's still nowhere near the more "classical" hosting style of someone like
Jimmy Kimmel
.
And even better, every single night, we hear
Jen Spyra
announcing the bumpers and title cards of
The Late Show with Stephen Colbert
. Her delivery encapsulates Millennial Late Night TV for me - yes, it's still a little announcer-y (it
is
on broadcast TV, after all), but it's got a classic, classy feel, while still being far more relaxed in delivery compared to any of her mainstream counterparts.
Sometimes it's nice to not be punched in the face with tonight's guests.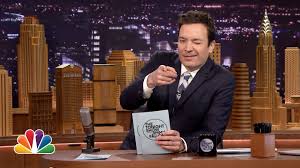 That said, is there a host who embodies the Millennial style better than
Jimmy Fallon
?
The Millennial read is all about authenticity: finding a true connection to what you're saying and doing, shared in a real way within the context of the situation. Love him or hate him, Fallon is fantastic at what he does because he has a genuine excitement for every bit, every guest … really, every moment that graces his stage.

There's never a moment that his joy is in doubt, or that he's simply mailing it in. Shoot, that's part of what made him so popular on
SNL
- whenever he broke character on a sketch by laughing, you were in on the joke with him.
That's why his Pepsi campaign worked so well: yes, he's slinging Pepsi, but it's him slinging Pepsi. There's no character he's putting on, he's not playing at anything - he's just being his #authentic, playful self.
At its core, that's what the Millennial read is: it's including your counterpart into your authentic moment, leaning in so that the person sharing the moment with you (your listener) leans in, too.

And in a Millennial personality-driven format like Late Night TV, it's a trend we're only going to see more and more.
----------------

Ian Fishman is one half of

MillennialVoiceover.com

, a voice-over partnership launched with

Maria Pendolino

that helps brands around the world "speak Millennial." He's also the voice of

Fish Sounds

and

High End Voice Over

, the former director of the Twin Cities hit Late Night-style show Late Nights Minneapolis, and the copy editor for the punk rock satire, The Hard Times.

Your Daily Resource For Voice-Over Success