---
NETWORKING / PART 3
Ivan Misner, Founder of BNI:
How To Talk 'The Language Of Referrals'
Networking is more about farming than it is about hunting. It's about cultivating relationships. - Dr. Ivan Misner
By Kelley Buttrick
Voice Actor & VOXtra Staff Writer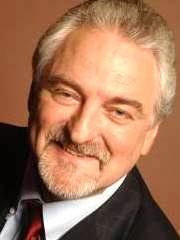 (VOXtra) - Dr. Ivan Misner, founder of BNI - Business Network International - is perhaps the world's best known farmer ... of relationships, that is.
BNI is the world's largest networking organization, with 5,900 groups in 47 countries.
CNN calls Misner "the father of modern networking," and Misner is a best-selling author, columnist, speaker and senior partner at the Referral Institute.
In this exclusive VoiceOverXtra interview, he shares with voice actors how to grow our personal and business networks.
GROWING RELATIONSHIPS
Like an agricultural enterprise, if a person's network is a mile wide but only an inch deep, it will not produce, Misner says.
To be successful, a network must be wide and deep.
Misner calls his method of cultivation VCP ® (Visibility, Credibility, Profitability).
GET IT RIGHT
"When people come to a networking event, there is a networking disconnect. They want to sell, sell, sell not buy, buy, buy," he says.
"It's premature solicitation. VCP is the foundation of everything, and if you don't get VCP right, nothing else works."
1. VISIBILITY
Visibility is when you and another person become aware of each other.
"You must get out of your cave and meet people," says Dr. Misner.
"Like a number of home-based businesses, the voice over industry can feel isolated. Most business people behave like cave dwellers sitting a big cave with a big-screen TV, driving in a little cave to another cave called an office or studio, getting back into to the little cave, returning to that big cave with the big-screen TV."
2. CREDIBILITY
Credibility involves establishing trust, which may take a while.
Dr. Misner says you need to know who you are, what you do, and that you are good at it.
In a column on Entrepreuner.com, he explains that this is the phase where one must earn credibility through actions, including following through on promises, keeping appointments and presenting factual information among other trust-building activities.
"It's going to take time. There's no way around it," he says. "It's like developing a best friend."
3. PROFITABILITY
The final phase is profitability, where the parties are passing referrals on an ongoing, reciprocal basis.
"The mature relationship, whether business or personal, can be defined in terms of its profitability," Dr. Misner wrote in his Entreprenuer.com column.
"Is it mutually rewarding? Do both partners gain satisfaction from it? Does it maintain itself by providing benefits to both?
"If it doesn't profit both partners to keep it going, it probably will not endure."
HAS BEST YEAR EVER
Dr. Misner relates a story about a BNI member who executed the VCP process to grow his business in a down economy.
The member is in commercial real estate - an industry that is sales oriented and not known for being relational - and won a BNI award for the most One-to-One meetings (where two members meet to discuss each other's businesses).
At that same event, this commercial real estate professional also won for having given more referrals than any other BNI member in the country.
Dr. Misner asked him how the One-to-One meetings and referrals worked for him.
The man reported that 2010 was his best year in 26 years of business.
OFFER HELP
"The idea of 'How I Can Help You?' is not intuitive to the commercial real estate industry," Dr. Misner explains.
"He did something different, and he did it understanding that networking is about building these relationships and that being there to help came back to him many times over."
ONE-ON-ONE
While they were reluctant, both discovered they were coaches of their sons' soccer teams. Over time, they became close friends and a year later were passing referrals to one another.
"It isn't a cultural thing," says Dr. Misner. "Different people, different places, different races, different religions, different cultures:
"We all speak the language of referrals and want to do business with people we know and trust."
ABOUT BNI ...
For more about Business Network International - its mission, how it works, chapters and how to join - please visit the website: www.BNI.com.
ABOUT KELLEY ...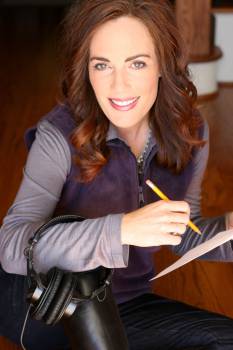 Author Kelley Buttrick is a versatile15-year voice over talent and staff writer for VoiceOverXtra who also has extensive experience in marketing and on-air roles in broadcast media, newspapers and business. Also an actor and writer, Kelley's work experience on many sides of the microphone gives her a unique 'big picture' perspective for each project.

Your Daily Resource For Voice-Over Success