---
Talk Money Right Away! And Other
VO

Client
Lessons I've Learned ...
By Bob Souer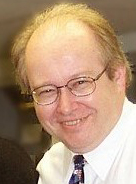 "Experience is the slowest teacher." Thatís a quote from my friend and teacher, Pat Fraley.
I have, in fact, learned several things the slow and hard way. Maybe my pain will help you avoid these mistakes in your own work Ö
Lesson number one: Always talk about the money right away.
Years ago I was reluctant to bring up the subject of the budget for a given job or project first. (Here Iím talking about situations where someone contacts me about a job directly. When they come to me through my agent, all those details are all ready set.)
A church had asked me to come to their location to record a narration for a marketing video they were preparing. They didnít bring up money. I didnít either. Not on the phone when they called. Not in the studio before or after the session.
After the recording session, as I was getting ready to leave, the producer - a member of the church staff, said, "Thank you for your good work today. Weíll send you a check in the mail in a few days."
Sure enough, a few days later a check arrived in the mail. For $25.
That was the last time I didnít talk about the budget before we started recording.
ABOUT LATE PAYS ...
Lesson number two: Give your clients the benefit of the doubt when a payment is late.
This is one that Iím especially sad about, because I ended up hurting a relationship. Hereís what happened ...
I had been hired through a local radio station in a small market to serve as the signature voice for one of their clients. After a period of time, that client decided to run some commercials on a different radio station in the same small market.
But they wanted me to continue as their signature voice.
So I contacted the production people at the other station, recorded the copy they sent me, and delivered the audio and my invoice to them - just as I had with the first radio station.
WHERE'S THE MONEY?
Four months later, I still hadnít received payment.
So I sent a note to the production manager at this second station, noting how overdue the bill was, reminding him that I had delivered the audio they needed promptly, and asking when I might expect to receive payment.
It wasnít a mean note, but it certainly wasnít as kindly or nicely worded as it could - indeed, should - have been.
In reply I received a rather sharp rebuke from that production manager, informing me that:
my payment would be sent by the station right away,

they would take care of billing the end client for the money, and

in no uncertain terms, that

I would never work with him again.
He has been true to his word.
The check arrived a few days later and Iíve never heard from him again.
NEW COLLECTION METHOD
As a result of this painful lesson, Iíve changed my collection practices.
First, I usually contact people well before things get so far behind.
Second, I always give them the benefit of the doubt that some kind of mistake in communication or accounting or some other thing has resulted in my invoice being lost, etc.
Third, I try to make clear that I want to do what I can to keep lines of communication open, both about billing and future work.
DISCUSS DEADLINES
Lesson number three: Always talk about deadlines right away.
Iíve had a couple of near disasters in this regard, but the most vivid recent example comes from my friend Kelly, another voice-over talent here in Charlotte, NC.
She received an email the other day about doing a small narration project and indicating that a script would be coming from someone else shortly.
The email came rather late in the day, and Kelly figured that she wouldnít have the script until morning.
LOST THE JOB
Lo and behold, when Kelly checked her email at around 11:00 p.m, the client had sent her a note asking, ďWhere is my narration?"
And in the morning, Kelly got another email saying that someone else had been awarded the job instead.
Kelly would have been more than willing to work late if she had known about the tight deadline, but the client didnít mention it, so she didnít know.
Iíve made similar mistakes, so I try to always ask what the deadline is. More often, Iíll reply with when I expect to have the job done, asking if that deadline with work, and indicating that if it wonít, what does he or she need?
I hope these brief stories will help you avoid similar goofs in your own voice-over career.
Bob Souer has been a voice actor for over 25 years, helping an array of faithful clients tell their ďstoriesĒ through commercials, narrations, podcasts, e-learning, promos, imaging - you name it. He also posts a highly informative daily blog about voice acting, The VoiceOver Boblog.