---
Voice-Over For Games: Evolution
Of The Revolution & How To Win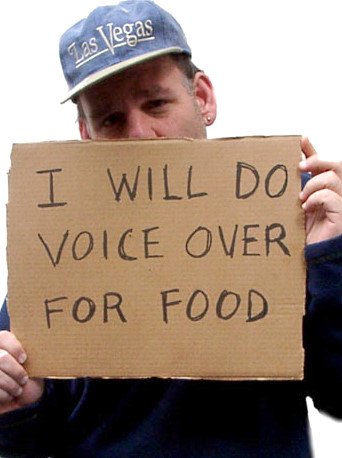 PART 1:
The Floppy Years to Today's Exploding Voice-Over Games Genre
By J.S. Gilbert
Voice Actor
When I started doing voice-over for video games (now simply referred to as games or gaming), there were no game voice actors. There actually were no games using voices at all.
Because I was in San Francisco, minutes from the computer and gaming pioneers, and because I was a represented and somewhat recognized talent with friends in the computer industry, I had the rare privilege of being one of the very first people to ever have their voice featured in a game.
To date I have personally performed voices for over 400 games, including

Twisted Metal

and

Twisted Metal: Black

,

Dynasty Warriors

,

Sam and Max

,

Superman

,

Kane and Lynch

,

Zorro: Sword of Destiny

,

Lord of the Rings

, etc.
I have also cast, engineered and directed talent in dozens of games and have done some writing for a few games as well.
The early days featured some voice-over for mostly floppy disk-based games, which required the actor to do "concatenation."
Much the way the "time lady" delivers the time as "eight-thirty and twenty-seven seconds p.m.," so I had to read words and groups of words that could be combined to form complete thoughts or sentences.
An example might be "Wizard, pick up the book." This could also become "Fairy, pick up the wand."
The name of the character or type of character becomes interchangeable, the middle of the phrase becomes interchangeable, and the last word becomes interchangeable.
One more variation might be "Wizard, go to the Fairy." The difficulty being that the words Wizard and Fairy had to fit at the front or back of the sentence.
The reason for this limitation on voice was because recorded voice, even heavily squished, took up quite a bit of room on a little floppy disk, and in lots of cases could cause the game to slow down, or the player to have to wait for it to load.

The other early game employers were the companies that made arcade games. Here the voices and the music and effects were much more complex, as were the graphics and other visual elements.
Inside the arcade console was a little computer that operated a laser disc player. Depending upon the movements of the game player, new scenarios would be selected.
The audio was much, much better and there was opportunity to get some acting chops in, but the design of these early machines meant there was a lot of waiting, when the computer needed to track the laser disc to go to a different section.

The San Francisco Bay Area landscape was soon littered with companies large and small looking to grab a big piece of pioneer pie by establishing themselves as the founding fathers for the gaming industry.
At one point, a directory called the
Northern California Guide to Interactive Companies
was published and these folks were eager to hear from anybody who had even just a little experience in doing voices for "non-linear" projects.
Non-linear being another term you don't hear much, but owing to the fact that unlike a traditional story that works on a linear or straight progression, video games were driven by a player - and dependent upon those players moves - the game would always be somewhat different.
Often the game would be completely different, thus non-linear.

From these humble beginnings grew game developers like Strategic Simulations, Domark, Mindscape, 3DO, BitMasters, Accolade, Atari, Konami, Commodore, Midway, Rocket Science - and then spawning others like Electronic Arts, Learning Company, Broderbund, Sony and many others.
The best guesses say that the gaming industry had total sales of $18.85 billion in 2007 and that sales for 2008 were close to $22 billion.
Unlike many other industries,
a recession can actually help the growth of the gaming industry
, and expected sales by 2011 are often guessed to be as high as $45 billion.
The overall impact that gaming has had on other industries includes:
the use of in-game advertising,
streaming ads,
site ads for downloadable games,
development of a blossoming "casual games" industry, and
the expansion into cell phones and PDA's.

Today, games are made in every developed nation on the planet and can employ talent across great distances.
One of the challenges is that often a game is developed in one language and then "localized" to English or vice versa.
For example, there could be large amounts of animation that has already been created and there is a need for actors to perform ADR (automated dialogue replacement). This is anything but automated, however, and is often referred to as dubbing.

The requirement is to get the new language to fit the old mouth movements of the character – and the actor doing it also has to be in character and act. Not so easy to do, and certainly not the type of thing most actors can do from a home studio.
For this reason, many producers who are comfortable with using talent with home-based studios may have as much as 50% of their budget and time spent working with local actors using ADR.
If there are developers local to your area and you can do ADR, this is something worth exploring. Otherwise, most often the animation will be done after the voice-over recordings are made.
J.S. Gilbert lives and works in San Francisco, and is represented there by STARS the Agency. With over 20 years experience, he works as a voice talent, audio and video producer, ad agency creative, director, and copywriter. He works under contract to both ad agencies, game developers, web developers, telephony companies and corporations. He is currently the licensed voice for Papa Smurf and Herme, the Elf from Rudolph the Red Nosed Reindeer, and often enjoys performing sound-alike work. J.S. can currently be heard in national commercials for McDonald's, Blue Shield and AFLAC, as well as numerous corporate, Internet, and local and regional TV and radio spots. He also does voice mail for the AMA and other corporate clients.
Phone: 415-336-6238